The Best Baby Bassinets in 2020
You'd think a crib would be enough. But let's face it. Babies can't move on their own, and cribs are too bulky and immobile. Don't worry, a baby bassinet is the perfect solution!
Most first-time moms and dads would either put their baby in the crib or have them lie in the middle of the bed when it's time to sleep. But what about the hours when you need to do something else and can't live your baby in the bedroom alone?
A baby bassinet is more lightweight and portable than a crib. You can put it in the living room during the day, or even in the bed so that baby is still safe from falling while you're not there.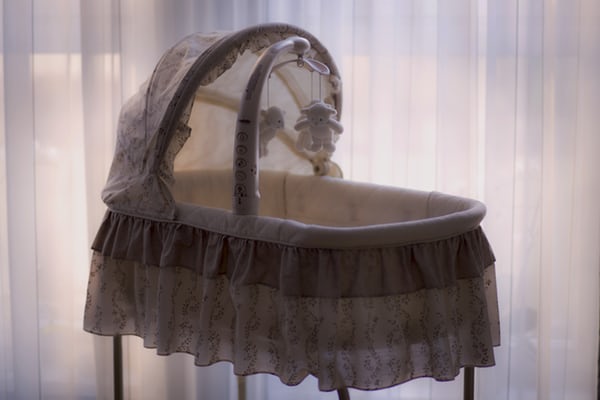 See how important a baby bassinet can be? Check out the products below to see this year's top choices:
Our Top 7 picks for Baby Bassinets
Baby Bassinet Buying Guide
Before you learn more about each recommended product, here are some considerations you might want to think about when buying your baby a bassinet:
What is your baby's weight and height? Where will you place the bassinet?
A thing you need to learn about is that bassinets are not universal. They come in many shapes and sizes. Thus, they might also have different weight and height limits. You have to consider how heavy and long your baby is before purchasing a baby bassinet.
The consequences might range from mild to severe if you fail to do this. While a short bassinet just means you won't be able to use the product, a bassinet that breaks because your baby is too heavy can seriously injure your child.
Another thing to think about is the location you're going to place your bassinet. Since bassinets come in different designs, they can also have varying extra uses. A smaller, stand-alone bassinet is perfect for bedsides. Foldable bassinets are better for on-the-go occasions. And so on.
Is the bassinet easy to clean?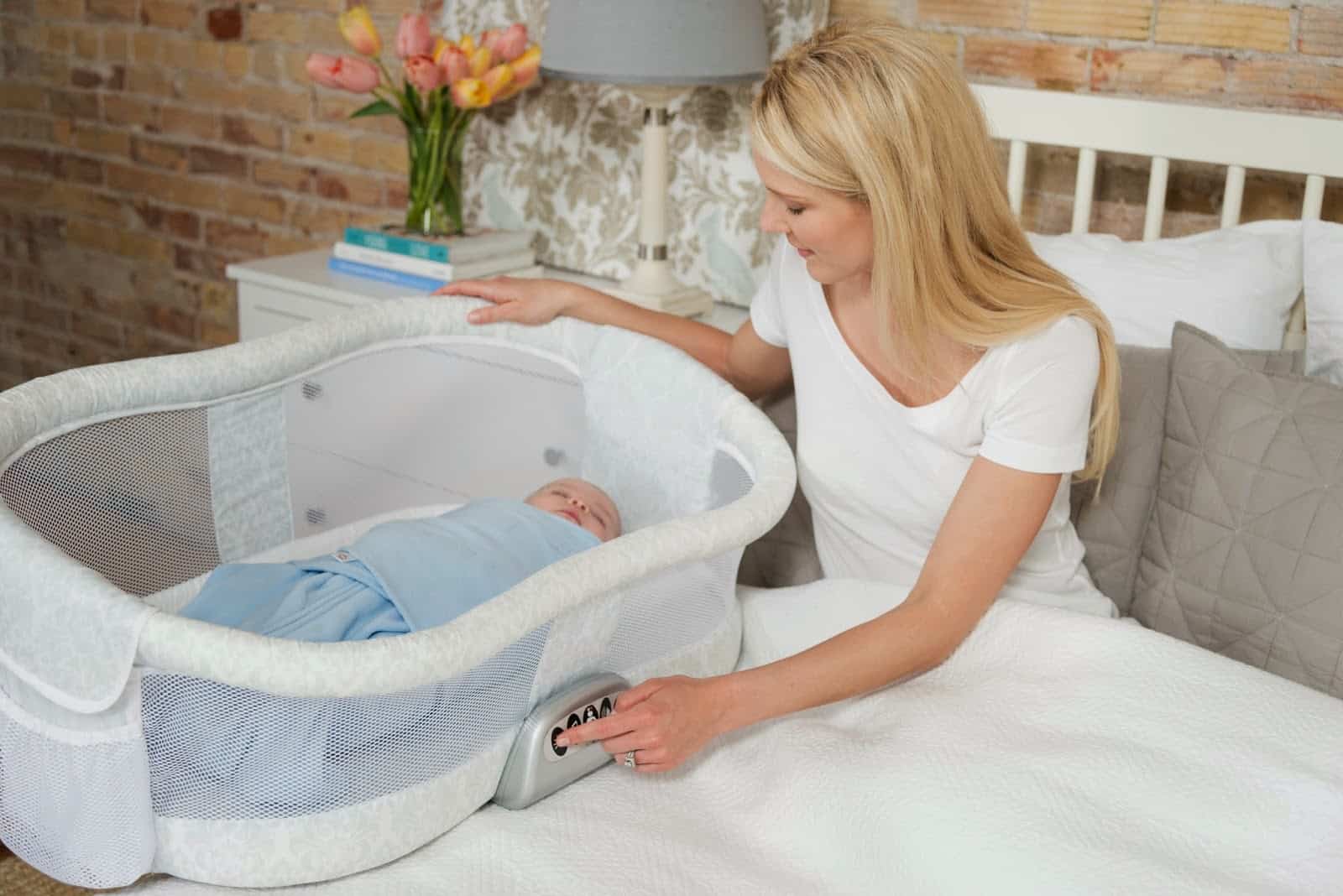 The honest truth is that all babies are messy, and you won't be able to avoid spills and whatnot. To help make taking care of your baby easier, get a bassinet that is easy to clean. Is the mattress removable? Are the sheets and pads machine-washable? These are just some of the factors you need to keep in mind!
Other things to consider is the bassinet's setup and mobility. All three of these will benefit you greatly in terms of ease of use. No one wants an overly complicated design that makes your head hurt while assembling. However, make sure that the design you're getting doesn't compromise the bassinet's sturdiness to keep your baby safe.
Mobility, on the other hand, is a convenience if you prefer having your baby with you at all times. A bassinet with wheels, for example, can be moved from room to room in the house. This way, you can keep an eye on your baby while doing chores.
Consider getting Multi-purpose Bassinets.
When it comes to practicality, multipurpose bassinets are the way to go. It's beneficial if your pram can do more than be a pram. You can buy bassinets with a baby mobile to keep your little one entertained. You can buy one that has wheels like a stroller, or is foldable for when you need to leave the house.
Some bassinets can also grow with your baby. Additional parts can ensure that it's safe for newborns. You'll just have to customize parts while your little one is growing to continue using the bassinet!
The Best Baby Bassinet
JHion Portable Bassinet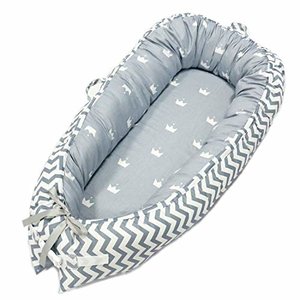 Our Rating: ★★★★
Review: Simple and lightweight, this boat-shaped bassinet is perfect for when you need to leave your baby in the middle of the bed. Without this kind of bassinet, your child can easily roll over and fall. But the soft sides of this bassinet makes that easily avoidable!
This bassinet is made from 100% cotton that is breathable and non-toxic. It also features hypoallergenic fillers that doesn't aggravate baby's skin. You can even bring it along with you if you need to go out!
MySnuggly Newborn Bassinet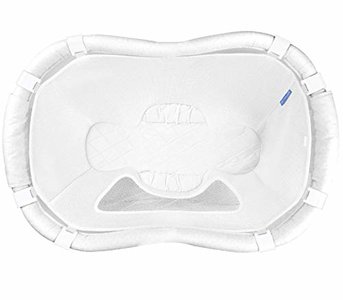 Our Rating: ★★★★
Review: If your baby is much too small for the bassinet you were able to purchase, have no fear. This bassinet insert from MySnuggly is here to save the day! It's the perfect size for newborns and will keep them safe and secure.
You can combine this bassinet insert with a bassinet you're saving up for when your baby is older, or use it alone. Just make sure that its surroundings are secure. What's more, its see-through mesh design allows you to watch your little one resting without disturbing them! Isn't that fun!
Lulyboo Bassinet To-Go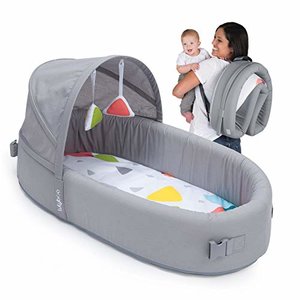 Our Rating: ★★★★
Review: There will be times when you want to bring your baby somewhere but not always have to carry them. A foldable bassinet is a great choice for when you want to lounge in the park or spend the day in the beach. You can just open your bassinet and place it on the grass or sand, since this one has a waterproof bottom.
What's more, this bassinet from Lulyboo can be worn like a backpack for easy carrying around. It also has a simple baby mobile to keep baby entertained.
Delta Children Bassinet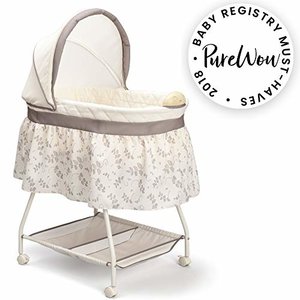 Our Rating: ★★★★
Review: Have you ever dreamed of owning those really vintage looking bassinets? Well, you'll fall in love with this one from Delta Children. It looks like one of those romantic baby bassinets from before, but with modern features.
This bassinet has a calming nightlight to keep baby illuminated. It even has soothing music so that baby doesn't wake up distressed. Plus, it has wheels so you can roll these bassinet into different rooms with no problem!
Dream On Me Karley Bassinet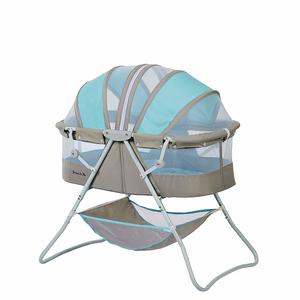 Our Rating: ★★★★
Review: While some parents prefer the vintage look, others may like the futuristic vibe better. If so, look no further than this bassinet from Dream On Me. The design is simple and modern, sure, but this colorway is what takes the cake! The grey and light blue just screams modern.
Plus, this polyester foam bassinet has a double canopy to keep your babies from toppling over. It also has a handy caddy underneath to help keep essentials within reach!
Fisher-Price Rock With Me Bassinet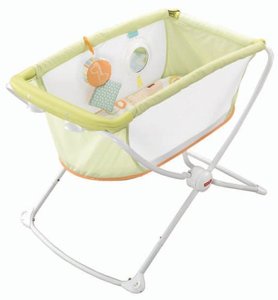 Our Rating: ★★★★★
Review: Vintage, modern, if we're talking about designs, why not go for iconic retro? Like the Dream on Me bassinet, this bassinet from Fisher-Price is humble when it comes to its overall look. But this one rocks, literally!
For mommies you want to soothe their babies during naptime, just put them here and rock them to sleep. You can also lock it to keep it stationary. It also helps that the bright green and orange colorway makes for a fun house addition!
Graco Pack N Play Bassinet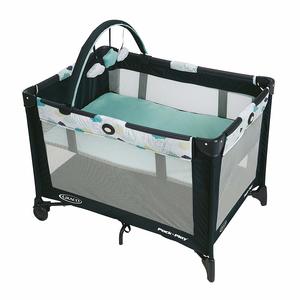 Our Rating: ★★★★★
Review: This bassinet from Graco is perfect for babies and babies that are a bit older. You can use the removable bassinet for your smaller babies' nap time. When they get older, just remove the bassinet and turn the product into a play pen!
Plus, you can also fold it easily and bring it with you on family trips. This is a good investment if you don't want to buy multiple baby things for your kid!
Frequently Asked Questions
What is a Baby Bassinet?
So you know what the best bassinet to buy is, but do you actually understand what a bassinet is? Let's define bassinet and how it differs from other baby accessories. Most first-time parents might be confused as to the difference between a bassinet, a cradle, and a crib.
A bassinet is baby bed made specifically for newborns and babies up to four months of age. It is smaller in size and has soft sides to keep your baby safe.
A cradle is a bassinet that can do a rocking or a gliding motion. Nowadays, some products that are technically a cradle are also called a bassinet.
A crib is also a baby bed that is a bit bigger in size and more durable in weight limit than a bassinet. Cribs can also transition as toddler beds and can be used for years. However, they aren't as portable as bassinets.
When is Baby Too Big For Bassinet?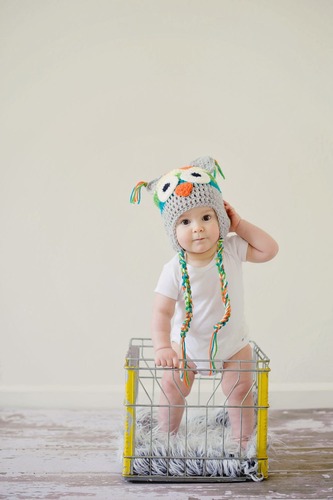 Remember that bassinets are quite small and just enough to house your newborn baby. As a consensus, your baby might be too big for the bassinet by the four-month mark.
But as babies differ from each other, this isn't always the case. If your baby is already feeling uncomfortably snug in the bassinet, it might be time to change baby beds.
Some babies might be too active when sleeping, and they bump on the sides. Some babies grow long faster than others, and soon they might not fit your bassinet. Others still might weigh too heavy for their bassinets way before the four-month age.
When to Move Baby From Bassinet to Crib?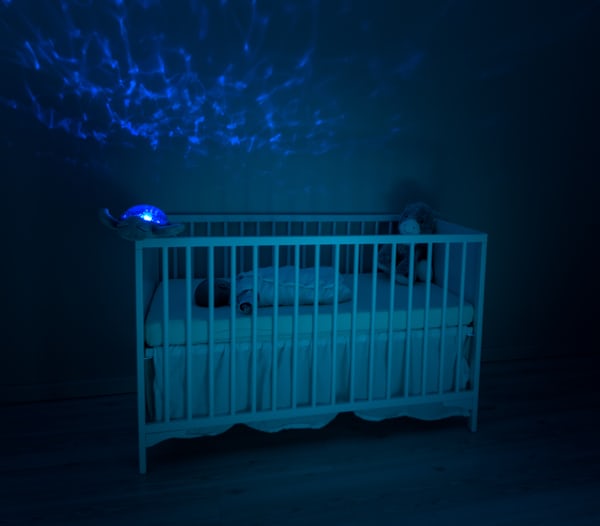 This question is related to the question above. The general answer is: when your baby finishes the newborn stage (which is about four-months-old).
But there are also cases when your baby should transition to a crib even before reaching four months. If your baby is too long, too heavy, or too active for a tiny bassinet, switch to a safety-approved crib.
Cribs offer better weight and height limits, and generally more sturdy than bassinets. But you might want to check more often on your baby, since a crib can't be moved from room-to-room like a bassinet.
What Do I Put In a Baby Bassinet?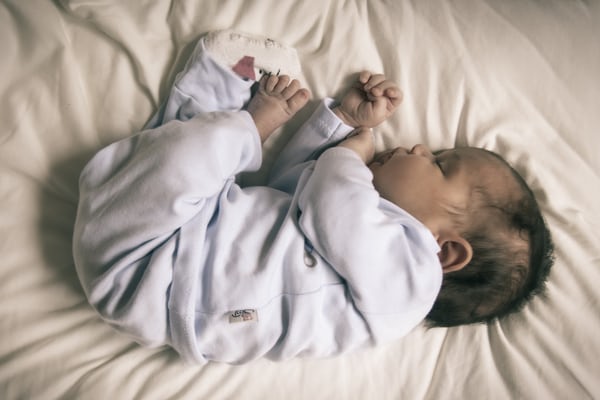 The easy answer is, just your baby. Bassinets in general are already padded to be comfortable for your baby. Pillows and bumpers aren't necessary; at least, for the first few months. This is because they increase the risk of accidental strangulation in younger babies.
The same goes for blankets. You might not always be there to check up on your baby (especially when you're asleep), and they might get tangled up on their blanket. If you're worried about them being cold, go for a sleep sack (aka. a wearable blanket).
Conclusion
First-time parents might think that bassinets can be skipped, but they are actually quite essential. For one, most cribs are hard to move. Most of the time, you need to be near your baby to take care of them throughout the day. It's hard to juggle doing chores and taking of your baby.
With a bassinet, you can station your baby safely in rooms other than the nursery or the bedroom. A rolling bassinet can even be used to go from room to room with ease. Suffice to say, a baby bassinet is a necessity if you want to keep your baby with you wherever you are and whatever you're doing.
So, what are you waiting for? Get on with your research so that you can find the perfect baby bassinet for your baby!