Best Bug Spray for Babies to Get in 2021
Kids are curious by nature. So it isn't surprising if your kids love to play outside; be it on grass, sand, snow, or dirt. It's a good thing to encourage as well since it's better that your kids be active and dirty as opposed to playing on tablets and phones all day.
But one problem with being outside for a long time is the bugs. Insect bites are a nuisance that everybody would rather not experience. For one, they're wholly uncomfortable, and your kids will not like them one bit.
It's a good thing, then, that there are bug sprays you can use for your little ones and for the whole family as well. Read on below to learn more about safe bug sprays to use on your babies!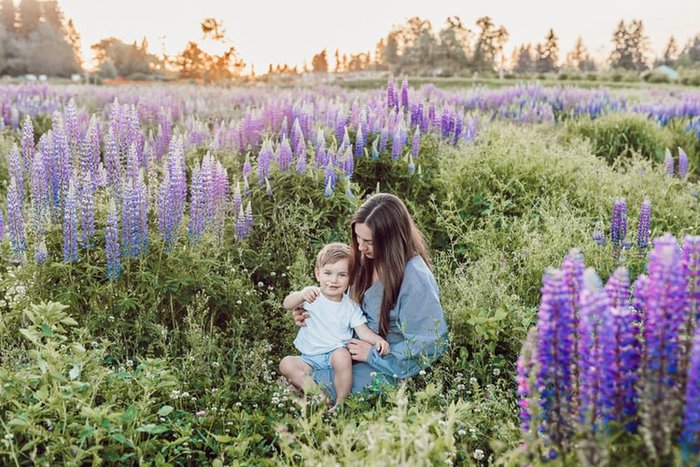 Our Top 10 Picks for Bug Sprays for Babies
Bug Spray for Babies Buying Guide 2020
Before discussing the actual brands that you should check out at length, it's best to know a few things about bug spray. Not all bug sprays may be safe for your baby's use. Remember that their skin is sensitive so you should be vigilant with the skincare products they use.
Here are a few things to keep in mind when purchasing bug spray for your baby:
Is DEET Bug Spray Safe?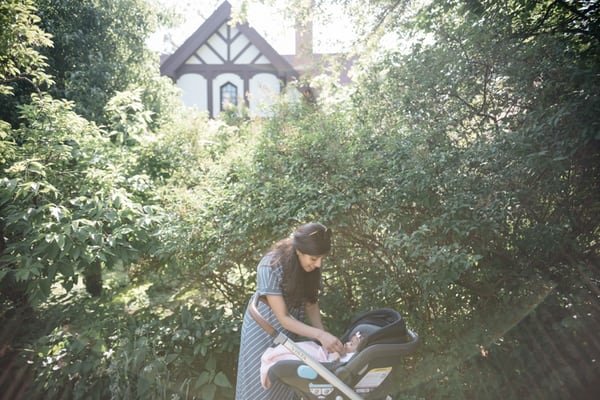 DEET-Free bug sprays are emerging quite fast, and are marketed as safe for babies. So that warrants the question: What is DEET and why isn't it safe for babies?
DEET is the common name used for N,N-Diethyl-m-toluamide which is an ingredient used in mose US-sold insect repellents. It was developed by the US Army in the 1940s, and have been considered highly effective.
Recent hear-says have said that DEET might be dangerous for babies. But don't be alarmed. Babies 2 months and older, as well as adults, can use insect repellents with DEET with no health repercussions.
Studies have shown that DEET is safe and effective for human use, and can protect you from insect bites. A bug spray that uses up to 30% DEET is fine. Anything higher does not actually offer additional protection.
However, there are still some rare cases when people can develop rashes and other irritations when using DEET in excess. If this happens, consult your doctor immediately.
Other Bug Spray Alternatives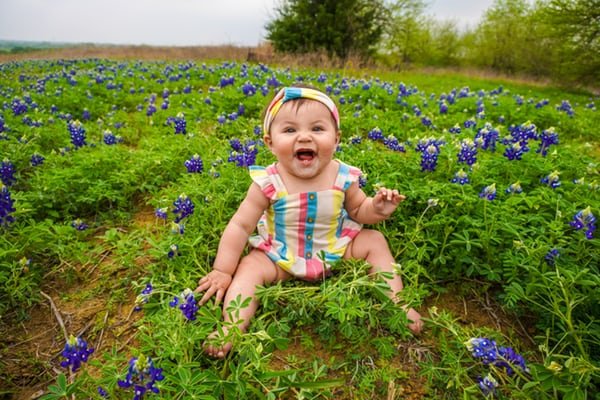 While DEET has been proven safe for use on babies, it is perfectly understandable if you are still wary of using insect repellents that are not DEET-Free. To ease your mind of the worry, here are other bug spray alternatives you can get:
Oil of Lemon Eucalyptus is a natural ingredient that is safe and effective for kids ages 3 and up.
Picaridin is a synthetic version of an insect repellent first found in the pepper plant. Like DEET, it is safe and effective and can be used by babies 2 months and older.
What to Do and Avoid When Putting Bug Spray on your Baby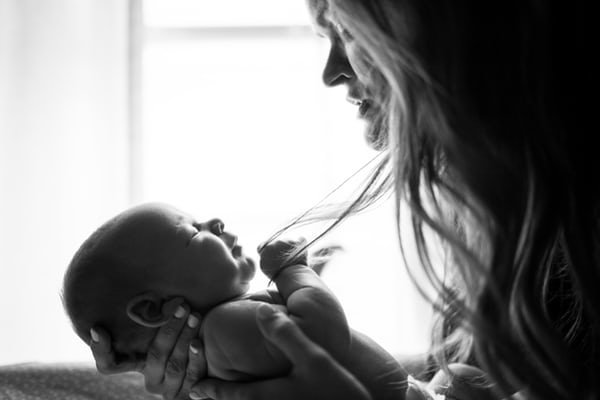 When it comes to protecting your baby, it's not just about discovering which bug spray to get. You should also learn how to safely and properly apply the spray to increase effectiveness. Aside from those, other measures can also decrease the risk of insect bites.
Here are some of the things you should do: - Keep your baby covered in as much breathable clothing as possible - Consider getting a mosquito net for your crib, carrier, and/or stroller - Follow the instructions written on your baby-safe bug sprays - Spray the product in your hand first, and then rub on your baby
The Best Bug Sprays for Babies
Cutter Lemon Bug Repellent Spray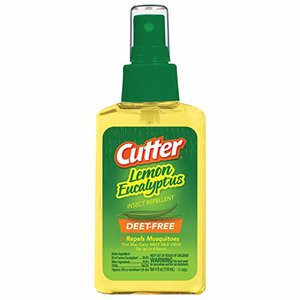 Our Rating: ★★★★
Review: Another alternative to DEET is Lemon Eucalyptus oil which this insect repellent from Cutter has. It's made from 30% Lemon Eucalyptus and can repel insects like mosquitos. It also lasts up to 6 hours (so you might want to reapply in the middle of the day).
A word of caution. Although the cool, fresh scent of Lemon Eucalyptus may be refreshing to some, others may find it a bit too strong.
Babyganics Baby Sunscreen & Bug Spray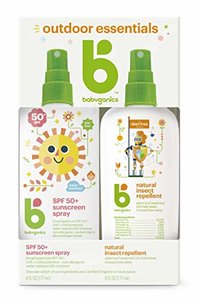 Our Rating: ★★★★
Review: If you're looking for an outdoor spray that can hit two birds with one stone, then go for this sunscreen and bug spray duo from Babyganics. It can provide your baby with broad spectrum SPF 50+ UVA + UVB Protection and is even water resistant.
What's more, it is made from a mix of citronella, peppermint, rosemary, lemongrass, and geranium to keep pesky insects like mosquitoes away from your baby. This is a great product if your kid loves playing outside a lot!
REPEL Plant-Based Lemon Eucalyptus Spray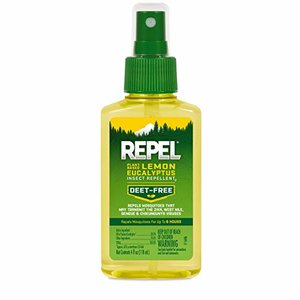 Our Rating: ★★★★
Review: Another plant-based choice when it comes to bug spray is this one from REPEL. It is made with Lemon Eucalyptus oil and is also DEET-Free With this insect repellent, you wouldn't need to worry about mosquito bites for up to 6 hours.
Plus, it smells refreshingly good and doesn't leave you with that icky, greasy feeling!
Swamp Gator Insect Repellent Spray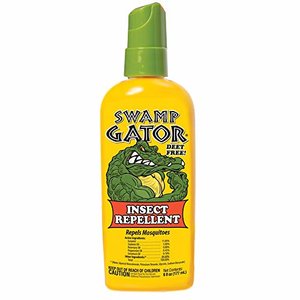 Our Rating: ★★★★
Review: Still going on the plant-based agenda, this bug spray from Swap Gator is also a natural product made from geraniol, soybean, peppermint, and geranium. It can repel insects like mosquitoes, flies, and gnats.
Plus, rubbing this on your baby's skin won't feel greasy at all. It's even resistant to sweat so it doesn't matter if they run around all day!
Coleman SkinSmart DEET Free Insect Repellent Spray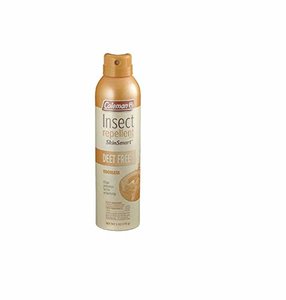 Our Rating: ★★★★
Review: If you're looking for a product made by a brand that's already established, then this insect repellent from Coleman is the perfect choice. Coleman is known for their outdoor expertise, and repelling insects is as outdoorsy as you can get when it comes to skin products.
Their SkinSmart spray is DEET-Free but still effective when it comes to repelling insects. What's more, it's odourless which is perfect for those who have sensitive noses. They also apply lightly with no greasy feeling! Plus, the spray's effectiveness lasts up to 8 hours!
Sky Organics Organic Bug Spray

Our Rating: ★★★★
Review: Going for the eco-friendly, vegan, and organic route? Then check out this bug spray from Sky Organics. It is housed in a recyclable aluminium bottle so you know you're being responsible with your environment.
The spray itself is made with plants like citronella, lavender, and lemongrass to repel insects and bugs. It is also free from DEET, alcohol, and harsh, synthetic ingredients. What's more this bug spray is USDA certified organic so it's perfect for vegans!
Skedattle Natural Bug Spray

Our Rating: ★★★
Review: Let's start the list with this DEET-Free natural bug spray from Skedattle. It's an amazing mix of different essential oils like citronella, lemongrass, peppermint, and vanillin which are known to repel insects. Plus, it smells super good!
This spray can repel insects like ticks, fleas, and mosquitos. Since it's natural, it is also biodegradable and friendlier to the environment.
California Baby Plant-Based Natural Bug Repellant Spray

Our Rating: ★★★★
Review: Are you looking for full body protection from uncomfortable insect bites? Well, this plant-based bug spray from California Baby will do wonders. It has no DEET nor other harsh chemicals.
In fact, it's made from lemongrass, citronella, and cedar to help repel insects like biting flies, fleas, and ticks. You can even rub this all over your baby's arms, legs, and other exposed skin.
Burt's Bees Natural Herbal Insect Repellent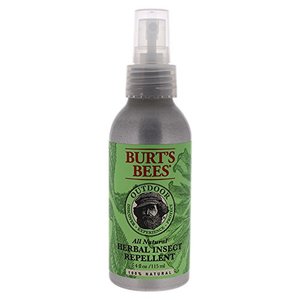 Our Rating: ★★★★
Review: Another favorite brand when it comes to skincare is Burt's Bees, and they won't disappoint with their insect repellent. This natural bug spray is made from 100% natural ingredients like rosemary, lemongrass, and citronella among others. It is also designed to be free from parabens, petrolatum, phthalates, and SLS.
What's more, this bug spray isn't just for your baby and you. You can even use it on your pets. Talk about multi-functional!
BUGGINS Natural Repellent

Our Rating: ★★★★★
Review: With DEET's reputation on the line, it's easy to see why a lot of people aren't as trusting as before. Well, here's another bug spray that's DEET-Free and still as effective.
The BUGGINS Natural Insect Repellent is made from plant-based ingredients like geraniol, peppermint, lemongrass, and clove. It can repel insects like mosquitoes, flies, and even buffalo gnats! What's more, it smells really great.
Sure, it only works for about 2 hours… but you can always reapply!
Frequently Asked Questions
Is Bug Spray Safe for Babies?
Yes, most bug sprays are safe for babies 2 months and older. This also includes insect repellents made with DEET and Picaridin.
For babies that are younger than two months, avoid using bug sprays and practice natural ways to avoid insect bites instead. That means, you should outfit your baby in lightweight and breathable clothing, avoid laundry detergent and other skincare products with a strong scent, and use a mosquito net whenever you can.
Sometimes, even babies that are older than 2 months may react to bug sprays. If this happens, immediately stop using and consult your paediatrician.
What Bug Spray is Safe for Babies?
Most bug sprays are safe for babies. While there have been previous reports about the dangers of DEET, those have been discredited. The American Academy of Pediatrics have already green-lighted insect repellents made with DEET for baby use (given that the baby is 2 months and older).
If you're unsure about DEET, you can always get natural bug sprays. Most natural bug sprays will be safe for baby use. Just make sure that your baby isn't allergic to any of the natural ingredients.
When Can You Use Bug Spray on Babies?
Babies can use bug sprays as young as 2 months old. This is the recommended age by the American Academy of Pediatrics. For babies that are younger than 2 months, it's best to practice natural methods of avoiding insect bites.
Conclusion
Bug sprays for your baby and the whole family is super useful. This is especially true if you're a family who loves bonding in the outdoors. Getting insect bites is an uncomfortable experience that we'd all rather not go through.
But don't be afraid of bug sprays made from DEET. They've been proven to be safe for babies ages 2 months and older, and are quite effective in repelling insects. If you're still unsure, there are still lots of other alternatives to check out. So be prepared for any adventure and stock up on your bug spray today.