Top Long-Range Baby Monitor Brands in 2021
As much as you want to stay beside your baby 24 hours a day, it's just not possible. You still have to do jobs around the house or work. At the same time, leaving your baby unattended for long stretches of time is also inadvisable. That's where long-range baby monitors come into play!
Long-range baby monitors allow you to check up on your baby even while you're not in the room with them. There are two kinds available, and depending on which you get, baby monitors can alerts you when your baby is in distress through audio, video, or a combination of both.
That's why baby monitors have become an essential to most nurseries today. Discover which long-range monitor is best for you and your little one by reading the recommendations below!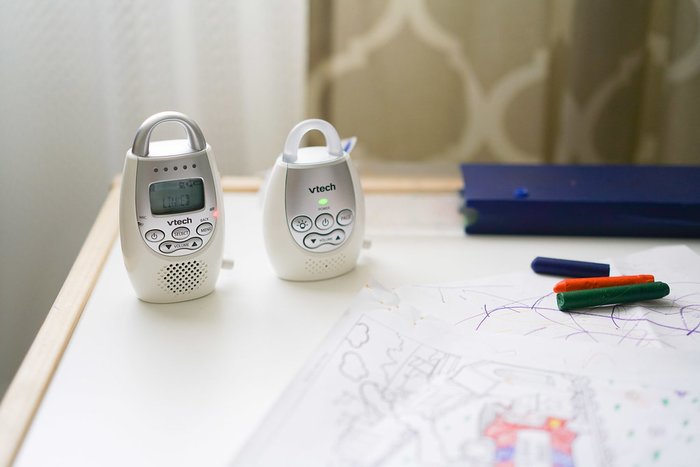 Our Top 5 Picks for Long-Range Baby Monitors
Long-Range Baby Monitor Buying Guide 2020
What is Long Range In Terms of Baby Monitors?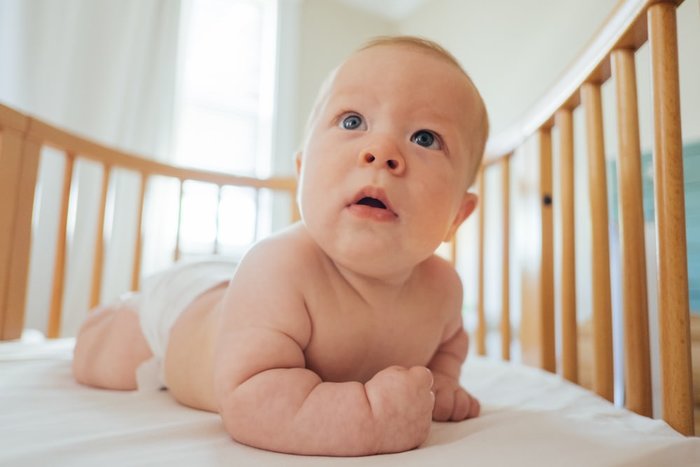 Let's get this out of the way. When companies say 'long-range' baby monitors, they measure this in terms of the distance your baby monitors works in an open field. Open field range is literally what it says, an open location without any obstructions.
Now, that's not the situations you'll be facing in reality. When you use a baby monitor, there will be walls, doors, and furniture that gets in between the monitor and your unit in the nursery. This then impacts the real range that you'll experience.
But don't be discouraged. Long-range baby monitors can still offer your great benefits. If you really want to know the specifics of how a certain baby monitor works in terms of actual range, check out customer reviews. They'll be a big help.
Audio or Video Baby Monitors?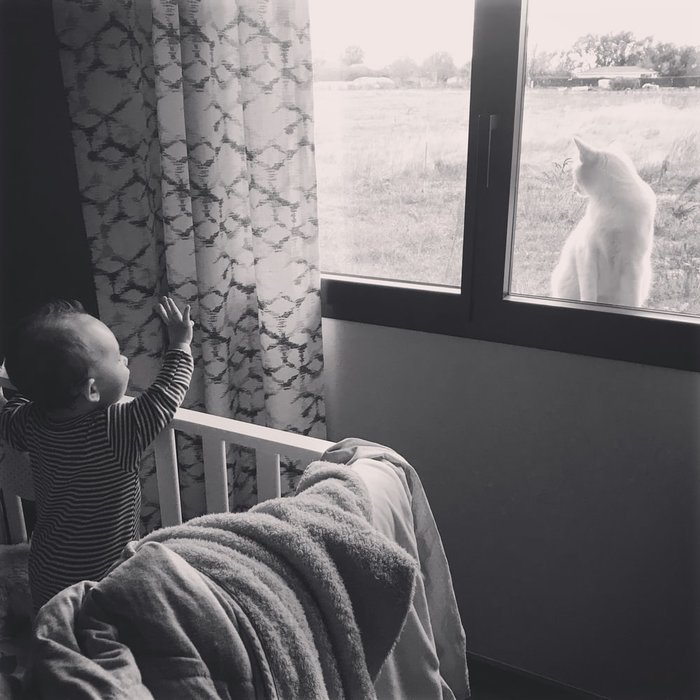 You'd think that with the advent of video baby monitors, the audio variety would find itself in big trouble. But that's not the case! That's because audio signals generally travel better than video transmission. If you're after quality and efficiency, an audio baby monitor can provide you with this better than a video one. Plus, you won't be tempted to keep checking on your baby through a video feed if you're easily distracted.
If your baby is already walking and moving around on their own, a video baby monitor might be a good investment. Moving babies can get into a lot of trouble, and having a video feed directed on them might help you keep them safe and unharmed.
How Safe Are Long Range Baby Monitors?
Like most baby essentials, long-range baby monitors can considered a risk if put inside your baby's crib.
As such, most companies and parents would advise that you place your baby monitor at least 3 feet away from where your baby is sleeping. Also ensure that your baby couldn't reach both the unit and the cord.
The Best Long-Range Baby Monitors
VTECH DM111 Audio Baby Monitor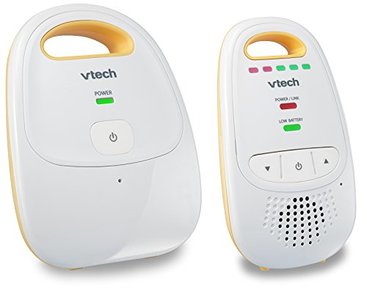 Our Rating: ★★★★
Review: Never worry about leaving your baby alone in a room again with this audio baby monitor from VTECH. It is alkaline-battery powered but you can plug the parent unit if you require longer monitoring. It also features both a DECT 6.0 that allows for clear transmission, and a 5-level sound indicator so that you can see how much noise is in your baby's room even when on mute.
It even has a belt clip so you're assured that baby monitor is always with you! If your house is stories high, you can also choose to get 2 parent units for better monitoring!
BABY NUMBER ONE BOX 1 Flexxicam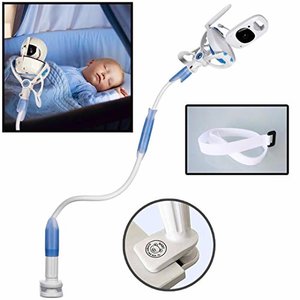 Our Rating: ★★★★
Review: If you prefer a video feed but don't know where to put a baby monitor without disrupting your baby's sleep, then the Flexxicam has a great solution for you. Now, this isn't technically a baby monitor, but an accessory. BUT it does offer universal fit so you can use it with most baby monitors.
So why did I put this on the list? Well, it's because of how useful it is! It's lightweight and attachable to your baby's crib. The flexible body helps you find the best angle to always have your baby in your line of sight. You don't have to worry about your camera getting loose because it's held securely by a very strong clamp!
APEMAN Baby Monitor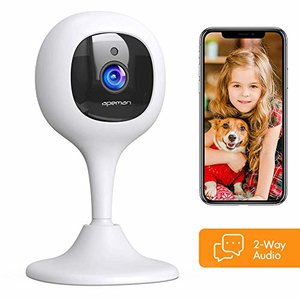 Our Rating: ★★★★
Review: Make the most out of the technology we have today with the APEMAN baby monitor. Since you always have your phone on you, why not get a baby monitor that can connect directly with your smartphone? Through Wifi, you can easily check how you're baby is doing. You can even save recordings through an SD card or cloud storage.
Plus, you get super clear video resolution at 1080pHD! Aside from being a great way to ensure that your baby is safe, you can even use this baby monitor to record sweet moments with your little one.
VTECH DM225 Owl Audio Baby Monitor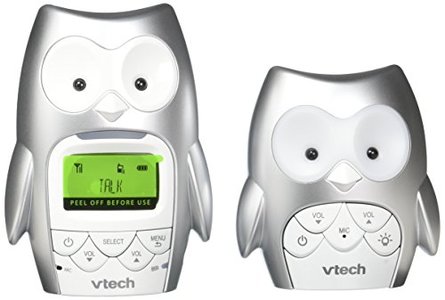 Our Rating: ★★★★
Review: If you think getting a baby monitor would ruin your nursery's aesthetic, think again. This owl-shaped baby monitor from VTECH is not only adorable, but it's also useful as well. Who says you need to sacrifice style for functionality?
Like most other VTECH audio monitors, this baby monitor features DECT 6.0 which provides crystal clear transmission. You can even calm your baby while you're not there with the 2-way talk-back intercom! Plus, you can also rest and relax in relative silence because this baby monitor can still alarm you with a vibrating sound!
Victure 1080FP Wireless Baby Monitor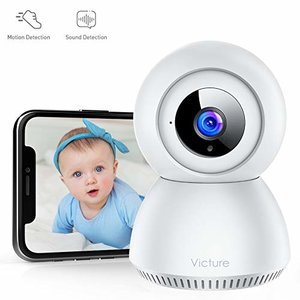 Our Rating: ★★★★
Review: If you prefer having the best of both worlds, this baby monitor from Victure has both audio and video to help you keep your baby safe! It features 1080p video quality and even a crystal-clear 2-way audio mode so that you can talk to your baby even without being in the same room.
What's more, you can enjoy two different call modes: intercom and hands-free. That way you can still talk while you're busy doing something else. Not enough? This baby monitor is also equipped with an accurate baby crying detection system so that you're alerted at once!
Frequently Asked Questions
Why Do You Need a Baby Monitor?
By a certain age, you'd probably want your baby to sleep in their own nursery or room. It'll definitely be harder to notice when your baby is distressed if you don't stay in the same place anymore. A baby monitor acts as an alarm that can alert you when your baby cries or wakes up.
Sure, you can probably make do without a monitor. But think about how long your baby will be left crying if you didn't hear them right away? Baby monitors provide more benefits than going without one. So it's a good idea to invest in it.
How Long Do You Need To Keep Baby Monitor in the Room?
While keeping an eye on your baby is a good precaution, there comes an age where you should probably stop spying on them. A good guideline for when you should stop monitoring your kid is when they already old enough to understand that they are being watched by a video monitor.
Usually, a baby that's past about 15 months can sleep through the night and wouldn't need constant adult supervision because of that. But if your baby suffers from severe conditions and they'll need you within a moment's notice, then continue using a baby monitor to keep them safe.
Which is the Best Baby Monitor?
The best baby monitor really depends on your personal needs. Sometimes an audio only monitor is better if you're going to be working all around the house. That's because audio signals usually travel better than the video variety.
However, if you're staying just a room away from your baby, then a video feed might make you feel more secure since you can easily see how your baby is doing.
Conclusion
Baby monitors can offer you a lot of reassurance when you have to leave your baby unattended for a while. They can be your eyes and ears. When your baby cries, you can get there in a moment's notice because the baby monitor has already alarmed you.
So it's a good idea to invest in one. You can even use it from when your baby is a newborn to when he's a little past one-year-old. That's a lot of use! Stop your worrying and get a baby monitor today!