12 Best Books for Your 7, 8, &, 9 Year Olds
Being seven, eight, and nine is tough for your little kid. He's not as little as before but he's definitely not ready to be 100% independent. Kids this age will be experiencing more situations and emotions brought about being in school, and that's okay.
But you need to make sure that they understand what they're going through. Books can help with that. You can show them how situations can be looked at from a funny perspective. You can show them how jealousy and revenge might bring them worst results than where they started. Plus, you can make them experience the wonder of books.
They can go on epic adventures, de-stress, and just enjoy their reading time all on their own. They wouldn't even need your help most of the time.
If you want a few recommendations of which books to start them with, here are 12 of the best books for seven, eight, and nine year olds.
Top 12 books for 7,8,9 Year Olds
| # | Name | Genre | Ages |
| --- | --- | --- | --- |
| 1 | Mary Poppins | Classics, Fantasy, Magic | 7+ |
| 2 | The Adventures of Captain Underpants | Chapter Book, Action, Adventure | 7+ |
| 3 | The Sheep-Pig | Animals, Humor | 7+ |
| 4 | The Complete Tales of Winnie the Pooh | Short Stories, Animals, Classics | 7+ |
| 5 | Charlie and the Chocolate Factory | Classics, Fantasy, Magic, Action, Adventure | 8+ |
| 6 | The Tale of Desperaux | Animals, Fantasy, Magic, Fairy Tale | 8+ |
| 7 | Diary of a Wimpy Kid | Comic, Humor | 8+ |
| 8 | Charlotte's Web | Classics, Animals | 8+ |
| 9 | The Graveyard Book | Science Fiction, Magic, Horror | 9+ |
| 10 | Harry Potter and the Sorcerer's Stone | Fiction, Action, Adventure, Humor, Fantasy, Magic, Mystery | 9+ |
| 11 | Holes | Adventure, Mystery | 9+ |
| 12 | Percy Jackson and The Lightning Thief | Action, Adventure, Fantasy, Magic, Myths, Fiction | 9+ |
Mary Poppins by Dr. P.L. Travers and Mary Shepard
Genre: Classics, Fantasy, Magic
Book Summary: When the Banks's nanny left them, her replacement literally arrives with the clouds blown by the east wind, thus arrives Mary Poppins in Number 17 Cherry Tree Lane. The Banks children and their new nanny go on whimsical and silly adventures while they learn good manners along the way.
Review: I'll be honest, I knew of Mary Poppins first the Disney movie with Julie Andrews in it. And I fell in love with 'a spoonful of sugar' as a kid! So I decided to read the original novel to my kids. Fair warning, it's not entirely like the movie. But it does have enough of the beloved silliness of Mary Poppins to engage any kid. If you have a child struggling with reading, he might be inspired to read the hilarious situations that the Banks kids get up too. Plus, he'll learn good manners and right conduct in a very fun and engaging way. It's a win-win for everyone!
The Adventures of Captain Underpants by Dav Pilkey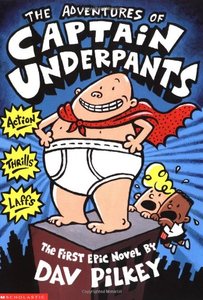 Genre: Chapter Book, Action, Adventure
Book Summary: When George and Harold buy a 3D Hypno-Ring, they decide to use it on their principal, Mr. Krupp, who has been blackmailing them for quite a while. Thus, Captain Underpants was born! They go on hilariously epic adventures like stopping bank thieves and battling the notorious Mr. Diaper from blowing up the moon.
Review: Yes, the title is super silly, and many parents might be turned off by it. Honestly, as was I at first. But, think about it! This is exactly the kind of humor kids this age have (especially little boys). If you want to get them to read by themselves, provide a story book that will get them engaged. Something as funny as Captain Underpants will likely do that! And this is only one of a whole book series! Sure, there might not be a lot of moral lessons to be learned but they will laugh out loud and be entertained for a long time. Treat it as an early exercise to keep their interest in reading.
The Sheep-Pig by Dick King-Smith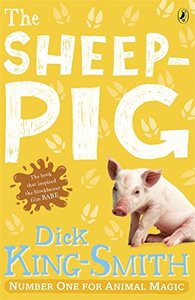 Genre: Animals, Humor
Book Summary: Babe was pig that Farmer Hogget won from the fair. He was quickly adopted by the Hoggets' sheep dog, Fly. He loved Fly so much that he wanted to become just like her. But can a pig ever become a sheep dog? Well, he sure can try! Even with the other animals laughing at him, he doesn't let their discouragement get in the way of his dreams.
Review: If you loved the film Babe, then this book is worth getting! You might not think that a book about a passionate little piglet would be inspirational in any way, but this books can prove you wrong. Babe's a pig, and we all know they don't do much. But this is one determined piglet. He wants to become something so he strives to do that. He even sets about doing things politely even if that wasn't the status quo. This book shows a lot of potential when it comes to teaching your kids that being different is okay, that hard work has great rewards, and that being kind and polite will give you better results.
The Complete Tales of Winnie the Pooh by A.A. Milne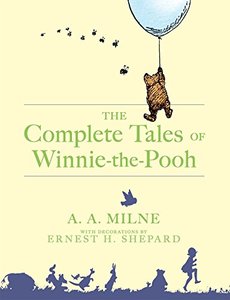 Genre: Short Stories, Animals, Classics
Book Summary: Winnie the Pooh is the good-natured, fun-loving bear who lives in the Hundred Acre Wood. He is joined there by his band of friends: Piglet, Rabbit, Eeyore, Tigger, Owl, Kanga, and Roo. Together, they get in all kinds of stick situations but then, help each other out. They are also joined by their little friend, Christopher Robin.
Review: Who doesn't love Winnie the Pooh? If you've shown your kids the Disney movies and television series of the Pooh Bear, it might do some good supplementing that with his original adventures. Pooh is a safe and familiar topic if you want to ease your child into reading a book alone. The stories are engaging, heartwarming, and simple enough for him to comprehend all on his own. Plus, this is a collection of short stories. You only need to finish one story every night. It won't leave your kid hanging, as well.
Charlie and the Chocolate Factory by Roald Dahl and Quentin Blake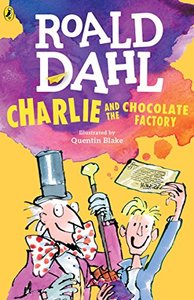 Genre: Classics, Fantasy, Magic, Action, Adventure
Book Summary: The eccentric Willy Wonka is opening his chocolate factory at last! Only 5 kids with their golden tickets will be allowed to enter this magical place. One of them is the lucky Charlie Bucket. Unbeknownst to the kids, there is another contest going on to see which of the five deserves to own the entire chocolate factory. Hilarity ensues and read on to find out who won!
Review: There's a reason why Charlie and the Chocolate Factory has been made into two different movies already. The magical tale is just unforgettable and fun to witness. I bet most of us who know of the story, both children and parents alike, would want to experience some of the places inside the factory. This is a must-have book if you want your child to read something that expertly blends morals with fun. This is blunt and to the point about teaching children to behave, but it does so in a very entertaining manner.
The Tale of Desperaux by Kate Dicamillo and Timothy Basil Erring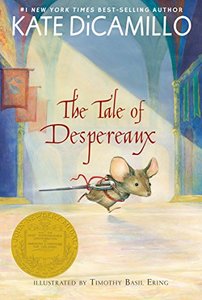 Genre: Animals, Fantasy, Magic, Fairy Tale
Book Summary: Desperaux Tilling is a mice unlike any other mice. He loves reading, music, and a human princess. Roscuro is a rat unlike any other rats. He wants to live in the light and shun away the darkness. Mig Sows is a poor country girl who wants to become a princess. All their lives are soon entangled with one another and they embark on an epic adventure.
Review: Not all children's stories are about fantastical and positive themes. It's also a good idea to balance it out with the not-so-happy things that happen in life. While Desperaux is still a fantasy, it touches into human experiences like death, revenge, jealousy, and more. Your kids also need to encounter these things for them to lean to fight against them. Plus, this story is set in such a way that it's a good practice for when you want your kids to read about medieval time period novels like Lord of the Rings or Game of Thrones.
Diary of a Wimpy Kid by Jeff Kinney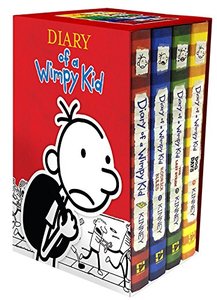 Genre: Comic, Humor
Book Summary: It's Greg Howley's first day of middle school, and it's not going well. In fact, the whole year is just one mess after another. But the good thing about it all is that he has Rowley by his side. But what happens when the two best friends get into a fight with each other?
Review: The first day of school is a nerve-wracking experience for every little kid. Unfortunately, it doesn't go well for everyone. Diary of a Wimpy Kid is an entertaining story that will keep your kid engaged throughout. However, they can learn two drastically different things in this book. They can either sympathize with the main characters and learn not to become bullies in school or become complacent thinking that bullying is a normal and natural occurrence. It's up to you make sure that they learn the right thing!
Charlotte's Web by E.B. White and Garth Williams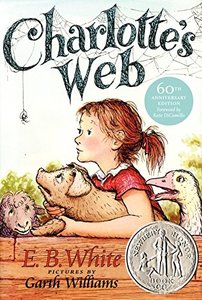 Genre: Classics, Animals
Book Summary: Charlotte's Web is the story about a pig named Wilbur and a little girl named fur. Wilbur and Fern are the bestest of friends, but they are were separated. Wilbur befriends a talking spider named Charlotte and the other barn animals. They learn that Wilbur was scheduled to be slaughtered so Charlotte decides to weave words into her web to help save Wilbur. The humans are amazed at the miraculous pig, and Wilbur is saved from his fate.
Review: Another classic that you might want to get your kids interested in is this little gem. It's a simple story between farm animals and their willingness to help each other out. It doesn't have any long-winding plot and the story is pretty straightforward, just like earlier children's stories you've read. Plus, it shows your child that being a good friend will go a long way. The story also teaches the basic idea of paying it forward. When someone does a good thing for you, do another good thing for someone else, and they'll do it for another person, and so on.
The Graveyard Book by Neil Gaiman and Dave McKean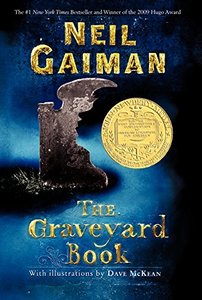 Genre: Science Fiction, Magic, Horror
Book Summary: Nobody Owens, Bod for short, is a very unusual boy. He's the only living resident of a graveyard. He was brought up by ghosts, werewolves, vampires, and the like. Since his teachers were all from different time periods, he's learned a great deal about their times and being a ghost. He can even Fade so mortal people can't see him. But can a living boy really stay with the undead?
Review: The Graveyard Book is a masterpiece! It has a very unique story that uses characters your children already know but fear. In this story, roles are reversed. Ghosts, werewolves, and vampires are the good guys while men are the bad guys. It shows that the world isn't black and white. There's a gray area in between where the good guys aren't always good. You have to use your skills and common sense to survive. Plus, the ending is heartwarming yet heartbreaking at the same time. It's the perfect coming of age book that even 9 year olds can understand.
Harry Potter and the Sorcerer's Stone by J.K. Rowling and Mary GrandPrè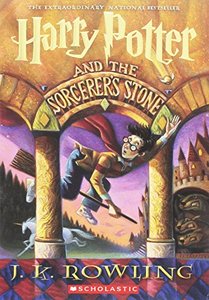 Genre: Fiction, Action, Adventure, Humor, Fantasy, Magic, Mystery
Book Summary: Harry Potter always knew he was different. His aunt, uncle, and cousin never failed to show him how much they disliked him for it. But never in a million years did he imagine that it's because he can do real magic! When half-giant Hagrid decided to pick him up, Harry was excited to go and learn magic in Hogwarts School of Witchcraft and Wizardry. Making new friends and battling dark wizards are just common steps along the way.
Review: It's time to introduce the book of the century to your kid. Harry Potter is a masterpiece beyond words. It's fantasy, action, adventure, humor, mystery, and everything in between rolled into one novel! Your child will have a hard time putting down this first book of the seven, and we're sure he'll get addicted to Harry's story soon enough. He may not be as great a detective as Nancy Drew, but Mr. Harry James Potter is a good sleuth with magical abilities to capture your child's attention for the next seven years (give or take).
Holes by Louis Sachar, Vladmir Radunsky, and Bagram Ibatoulline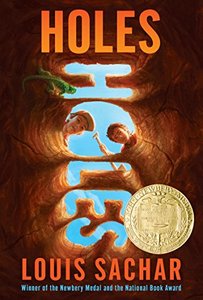 Genre: Adventure, Mystery
Book Summary: Stanley Yelnats is a fourteen-year-old boy who was wrongfully accused of stealing and was sent to a detention center to wise up. He's frustrated because he thinks it's the family curse at work. At the center, they were tasked to dig holes of five feet wide and five feet deep every single day for 'character building.' But Stanley thinks that the warden was looking for something. A treasure perhaps?
Review: Holes is an interesting story to read. It has enough of the magical elements of a fairy tale but also a lot of the action-packed and cunning plans of an epic adventure. It's a good beginner novel if you want your children to get interested in longer ones with the same theme. Plus, it has the right amount of suspense to keep your child engaged until the very end.
Percy Jackson and the Lightning Thief by Rick Riordan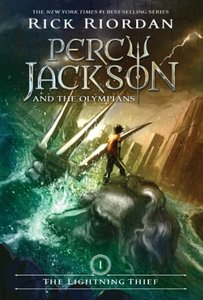 Genre: Action, Adventure, Fantasy, Magic, Myths, Fiction
Book Summary: Percy Jackson has been having a really bad day. First off, his teacher turns into a nasty mythical creature, his best friend had hooves for feet, and he learns that his absentee father was the God of the Sea. Yes, that's right. Percy Jackson is demi-god. And now he's been accused of stealing Zeus' lightning bolt (which he obviously didn't)!
Review: The best thing about the Percy Jackson series, in my opinion, is that it recreates enough of Greek mythology for it to be interesting for kids of the 21st century. Not many kids think enough of mythology nowadays when it's a well of knowledge to behold. But this book does that beautifully and puts mythology in the forefront once again. It doesn't hurt that Percy is a very entertaining and relatable character as well.
Conclusion
Books aren't just for story time anymore. They're not even for teaching your kids right or wrong, left or right, and up or down. It's time to allow them the freedom to explore their own interests, whether they learn anything significant from it or not.
Remember that they'll be encountering reading from school already, and it's so easy to forget how enjoyable it is. Allow them to realize that books have great entertainment value, too! Of course, if they have questions be ready to answer them and guide them still. After all, they're still learning.
Written By Barbara Jenkins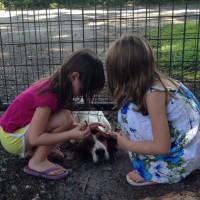 Proud Mother of Two Awesome Kids. When not looking after them, she likes to blog here.