10 Best Toys & Gift Ideas for Eight-Year-Old Girls in 2020
Eight-years-old is a fun age to be in. Your little girl is a kid enough to still want to play, but also mature enough to want a little more responsibility on her hands.
That's why providing activities that allow her to exercise her own creativity and skills is a great way for her to learn more about the world in general. Think of how proud she'll be showing off something that she created herself, be that a drawing, a song, or a charm bracelet!
Here's a list of incredible gifts you might want to check out:
Best Gifts for Eight-Year-Old Girls
Smart Planet CNB-GM Gummy Candy Maker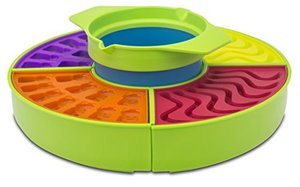 Rating: ★★★★
Review: It's not really cooking nor is it baking, but who cares? Your little girl certainly won't! With this Candy Maker, she can create her very own gummy wonders!
It's super easy to use, and is a fun way to get bonding time with your budding candy maker. You'll need to supervise her work since some steps may need adult hands. The best part about this gift? You yourself can use it as well! It's perfect for parties and whatnot, especially if everyone loves a gummy candy or two.
Mr. Sketch Scented Markers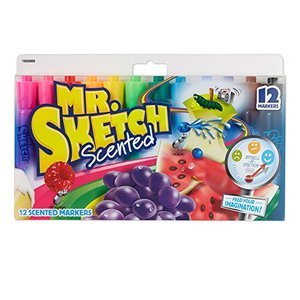 Rating: ★★★★
Review: Markers are all well and good. They provide lots of entertainment, and can encourage your daughter's drawing and coloring skills. But this ones are even better because they're scented!
While your child is creating her masterpiece, fun and captivating scents will waft in the air, stirring her senses and making the artistic process all the more inspiring and engaging for her. Plus, the colors on these markers are vibrant and bright! She'll adore these easy-grip markers, mark my words.
Mad Cave Bird Games Colorku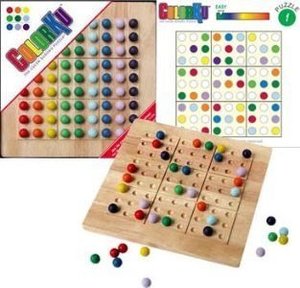 Rating: ★★★★
Review: Do you love Sodoku? It's a fun, easy-to-understand, and challenging puzzle to solve. Why not teach your kid something similar: Colorku!
Instead of numbers, your daughter will be using brightly colored balls. Gameplay is similar to Sodoku, and there are five different levels you can play in. Just remember that you need to fill a 9x9 grid with all the colors, with no repeats in each row, column, and 3x3 grid! Plus, the wooden board and balls make for a great tabletop decoration.
ALEX Toys DIY Friends 4 Ever Jewelry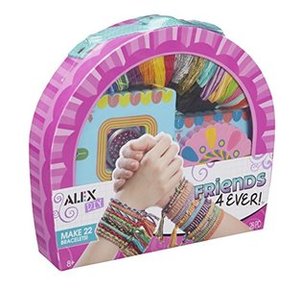 Rating: ★★★★
Review: Most eight-year-old girls would probably have a best friend by this time. So why not give your daughter something that can develop her creative skills while allowing her to make her own gift for her best-est friend in the world?
This DIY friendship bracelet set has different colored looms as well as other design elements like embroidery floss, beads, and whatnot. Your daughter can learn how to make hearts, flowers, and other types of weaved designs. If she wants, she can also share this set with her friends and exchange bracelets with each other. (You never know, she might even give you a bracelet as well)
Joyin Toy Gigantic Keyboard
Rating: ★★★★
Review: Does your little girl love music and dancing? Well then, this is probably the perfect gift for her. This giant keyboard allows her to play music while dancing at the same time!
The keyboard itself is made from super-sturdy vinyl that houses 24 soft touch keys. But this giant keyboard doesn't just make piano sounds! It can also make saxophone, violin, guitar, and many more. Your daughter can choose to use her hands to play but I'd highly suggest letting her dance on the keyboard itself. Unconventional? Yes, but it's definitely loads of fun!
Mattel Uno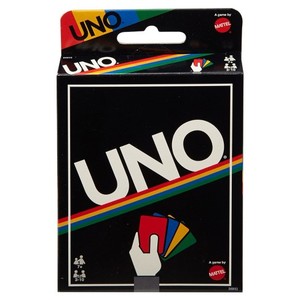 Rating: ★★★★
Review: Another awesome classic game that you might want to teach your kid (or kids) is UNO. It's a super easy game that people of all ages love to play! So it's super great for bonding.
What's more is that this card pack is retro-themed so it will make you and your daughter feel like you went back in time! Have fun teaching your little girl the intricacies of UNO, and watch her progress each time you play. Just remember to tell her to shout 'UNO' once she has one card left!
Think Fun Compose Yourself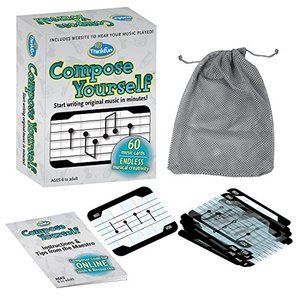 Rating: ★★★★
Review: Little girls are so adorable and refined, are they not? Does your own daughter show a liking for music and want to create her own songs and compositions? Well, now she can even with not musical experience!
With Compose Yourself, your budding maestro can create a world-class composition using 60 different music cards. All she has to do is mix and match the cards to create her very own musical masterpiece. She can even share her composition online so that friends and family can hear her work. I love this app personally because of how easy it is to use, and how it inspires both creativity and self-confidence at once.
Klutz Make Clay Charms
Rating: ★★★★
Review: If you think weaving friendship bracelets is too easy for your little artist, why not add another level of difficulty? Let her make her own charm bracelet using clay!
All she needs to do is choose her clay color, shape her clay, and bake. Voila! A new charm is made for her bracelet. This little set has lots of different designs from adorable fruits to monsters, so you know there's at least one charm for every personality. It's also super fun to do, and if your daughter invites you, I suggest you get in on it as well!
Personalized Unicorn Watch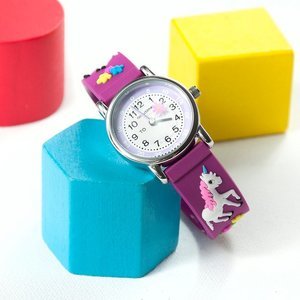 Rating: ★★★★★
Review: I personally think that starting your kids young with wearing watches is a great idea. It'll help your daughter get used to the band around her wrist. Plus, telling time through an analog watch is also a useful skill to have.
In a digitized world like ours, telling time is as easy as reading numbers. But it's the reality that not all clocks are digital. Give your little girl an edge above others by teaching her to tell time using an analog watch. The adorable unicorn design and personalized message at the back are just incentives to make her wear it.
Spin Master Build-A-Bear Stuffing Station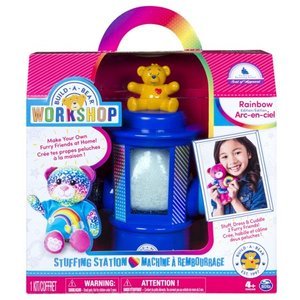 Rating: ★★★★
Review: Did you ever wonder how stuffed toys are made? I sure did when I was a kid. Well, fulfill your and your daughter's wildest stuffed dreams with this Stuffing Station!
You don't need to go to specialty stores anymore. This set comes with its own stuffing, 2 Furry Friends, outfits, and even birth certificates. It's like having her very own toy shop at home! Why make a stuffed toy when you can buy one, you ask? Well, it'll be all the more dear to her heart. After all, it's a stuffed toy that she actually made herself!
Conclusion
It's a lovely time to be the age that she is! Your little girl can do so much more on her own yet she's still at an age where she can still play to her heart's content.
Also, she gets to show off all the beautiful projects she's done! That in itself is a great way to boost her confidence. Feeling sure of herself is a great attitude to have if she wants to develop her skills further.
And to think, that you can help her simply by giving her gifts you know she'll enjoy and love!
Written By Barbara Jenkins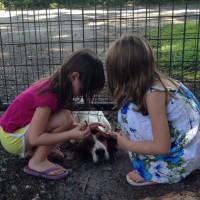 Proud Mother of Two Awesome Kids. When not looking after them, she likes to blog here.