Top Ride on Toys for Kids in 2021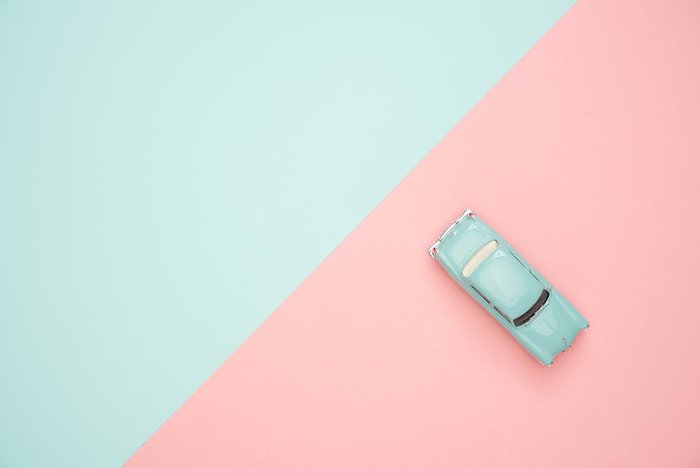 Children are naturally curious creatures, and they love imitating adults because of this. By a certain age, you will notice that your kids will play more and more role playing roles that copy your actions. From talking on the phone to washing the dishes, it does get interesting. One other activity they find fun to imitate is driving. With ride on toys, they'll definitely feel like they're driving on their own!
Imitating your actions is actually critical to your child's continued development. They learn a lot of skills through mimicking your activities. Let them have fun while learning, and provide interesting entertainment through ride on toys. Below is a list of recommendation to peruse!
Our Top 10 Picks for Ride On Toys
Ride On Toys Buying Guide
Choosing the Right Size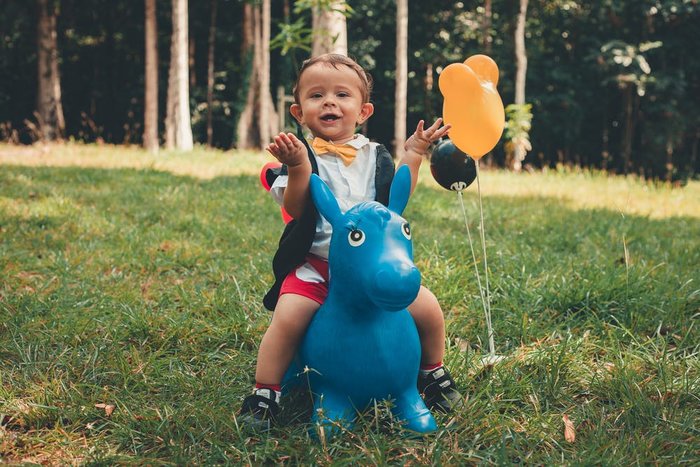 Ride on toys come in different shapes and sizes. You'll see cartoonish versions of cars to more realistic varieties. You'll also find other forms of transport like bikes, tractors, and even rockets. Choosing the right size is important.
You need to make sure that your kid can reach the ground while riding so that they can push off and move around. For other forms of ride on toys, it's essential that your child can reach the pedals and steering wheels as well.
Are the Ride On Toys Safe?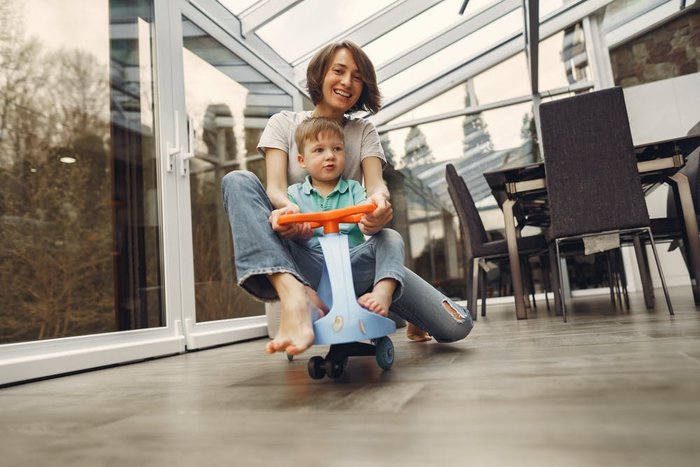 Like most moving toys, a feature that you have to critically consider is its safety. Many injuries can come from toys with wheels like cars, walkers, and scooters. But most of these injuries happen because of irresponsible handling.
First things first, choose a ride on toy that has a broad base and sturdy structure. Make sure that the steering wheel has a good grip to avoid accidentally slipping from the hands while driving. Check that the whole toy does not easily tip over when pushed from the side.
Aside from these, you should always be present when your kid is playing with the ride on toy. You never know what could happen if they suddenly play with it roughly.
Finding the Perfect Balance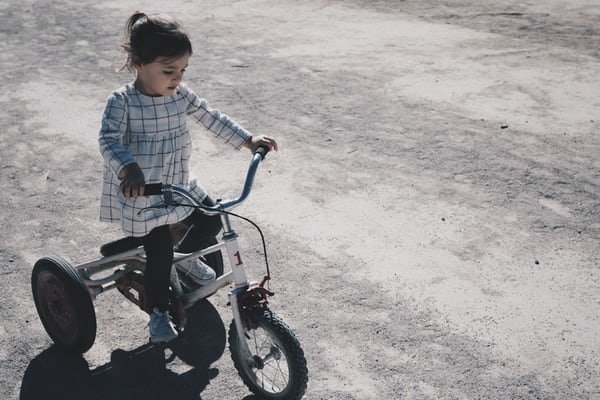 Aside from choosing the right size and checking the toy's durability, you should also check that the ride on toy you're getting has good balance. This is especially important to consider when buying moving toys such as bikes and scooters as these can easily tip over.
The Best Ride On Toys
Radio Flyer Wagon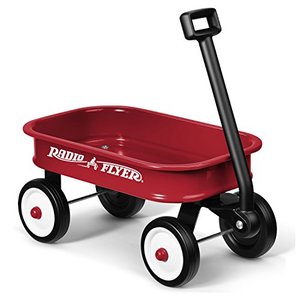 Our Rating: ★★★★
Review: Sure, it might not be your typical ride on toy but a red wagon can still be ridden on! The bright color and simple mechanics of a wagon is a very tempting toy for any child who loves to move.
Plus, your little one can learn how to push or pull by playing with this toy. They can even develop their social skills by playing with others. One kid can push or pull while the other rides on the wagon!
Fisher-Price Harley Davidson Tough Trike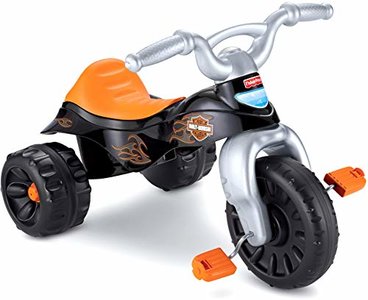 Our Rating: ★★★★
Review: Is your little daredevil enchanted with your own motorbike? Why not give them their own Harley-Davidson trike like this one from Fisher-Price? It's not automated and your little one can choose to push from the ground to move or use the big foot pedals at the front.
And who wouldn't want to ride this really cool black and orange trike with fire-themed stickers on the sides? It's super cool to look at and will definitely be a big hit with the kids!
Paw Patrol Marshall Engine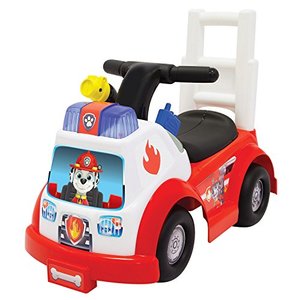 Our Rating: ★★★★★
Review: Paw Patrol is such a huge hit with toddlers and pre-schoolers nowadays, so you're guaranteed that your little one will love this ride on car. If your kid loves Marshall, the goofy and brave firefighter pup, then they'll adore having their own ride on fire engine!
This ride on toy has 2 electronic buttons that emits sounds and voices from the Paw Patrol characters. It also has a removable walkie talkie and a rotating fire hose to really sell the feeling of saving the day!
Lil' Rider Wiggle Car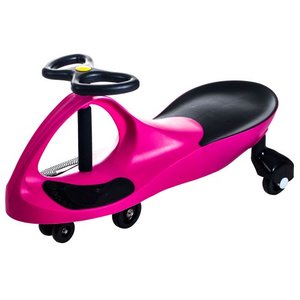 Our Rating: ★★★★
Review: Wiggle cars became the hottest toy sometime in the early 2010s, and it hasn't left the market just yet. It's a great toy that you can ride both indoors and outdoors. It's a great way to keep your little ones busy and active!
The wiggle car is easy to operate and little kids don't need to think of gears or pedals to play with it. Just twist the wheel, wiggle in the direction you want to go, and zoom!
Mickey Mouse Plane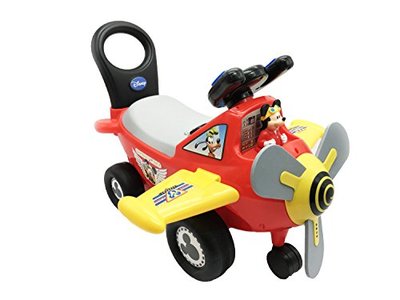 Our Rating: ★★★★★
Review: Who doesn't love Mickey Mouse, right? Well instead of your typical ride on car, you can let your child play with Mickey and friends while riding on a plane! The steering wheel looks like a real plane's yoke and the propellers even rotate while you move!
But that's not all. Your child can even enjoy awesome sound effects like revving and radio frequency, and move to the beat of the Mickey Mouse March Song. It's definitely a fun ride to experience!
Radio Flyer Retro Rocket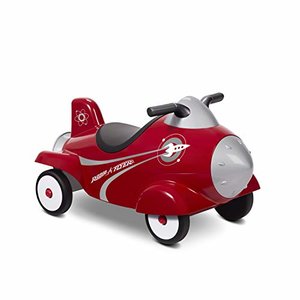 Our Rating: ★★★★★
Review: Another beauty from Radio Flyer that you might want to consider is this retro-styled rocket. Not a lot of ride-on toys feature a rocket ship so would-be astronauts or space adventurers will definitely love this!
This ride on toy can emit amazingly realistic space sounds and even show flashing light in the dashboard. Aside from this, your little astronaut can take some of his space toys on his journey as the toy has an under seat storage just for that!
VTech Prance & Rock Learning Unicorn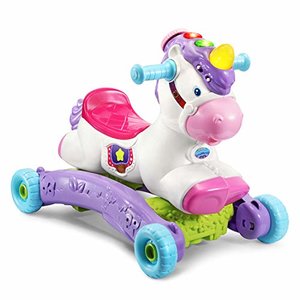 Our Rating: ★★★★★
Review: If you want a cool ride on toy that your little one can play with in two ways, then this Unicorn ride is absolutely for you. It features a transformable base that can be set as a rocker or a ride-on. This means, you can get this toy for a young toddler and they'll be able to play with it until they grow.
Aside from that, this unicorn also emits sounds and music to teach your child about colors and amazing songs. That's what you call learning by fun!
Little Tikes Cozy Coupe Dino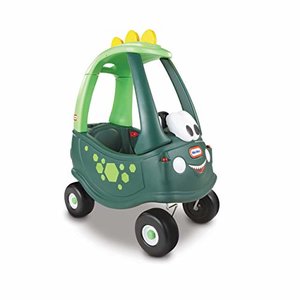 Our Rating: ★★★★★
Review: A definite classic. Little Tikes has been shelling out different models of this ride on toy for years and it never gets old. It can be used by tiny toddlers by inserting a floorboard and using a parent-push handle. As your child grows older, you can remove the floorboard so that they can use their feet to move the toy around.
But the detail of this toy is also amazing! Aside from a working steering wheel, it also has a working horn, moving ignition switch, and a gas cap that closes and opens! It's like a real car!
Step2 Whisper Ride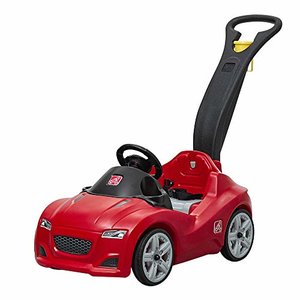 Our Rating: ★★★★
Review: Speaking of a real car, toddlers will definitely love this ride-on toy that has a realistic car design. It even has a steering wheel with a working horn. The best part? You get to control where your child goes with the oversize parent handle at the back.
Sure, it doesn't do much in terms of physical skills, but this toy is a fun alternative to strollers. It has a spacious under seat storage for your kid's needs and lots of cup holders for various drinks and snacks.
Rolly John Deere Trac with Trailer
Our Rating: ★★★★
Review: Is your little one obsessed with gardening and farming? Cultivate their interest with this amazing ride on tractor. It even has a trailer attached to it. Your child will definitely love riding around the garden and transporting pots and plants with this toy!
They can even play with it in a large sandbox or beach as the trailer is removable. Think of all the exercise they can get. Pedalling, pushing, and even the hauling of toys will definitely keep them busy for some time!
Frequently Asked Questions
What is a Ride On Toy?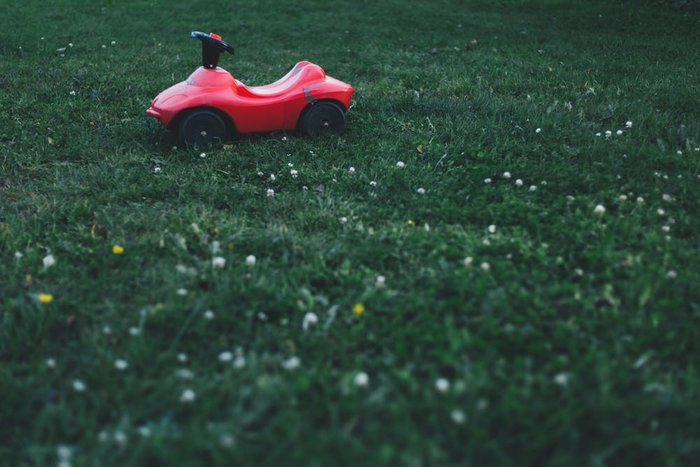 Essentially, a ride on toy is any toy that can be ridden by your child. Most ride on toys are moving and can take your kid from point A to point B. Some of these toys are mini-cars, scooters, skateboards, and bicycles.
Other ride on toys that are not necessarily vehicles are rocking horses or bouncing rides. Ride on toys can also be manual or electric. Some scooters and bicycles are manually operated. You'll need to kick off or pedal to move. Other scooters and cars can be battery-operated, and will require you to push a throttle or a button to move.
When Can Babies Use Ride On Toys?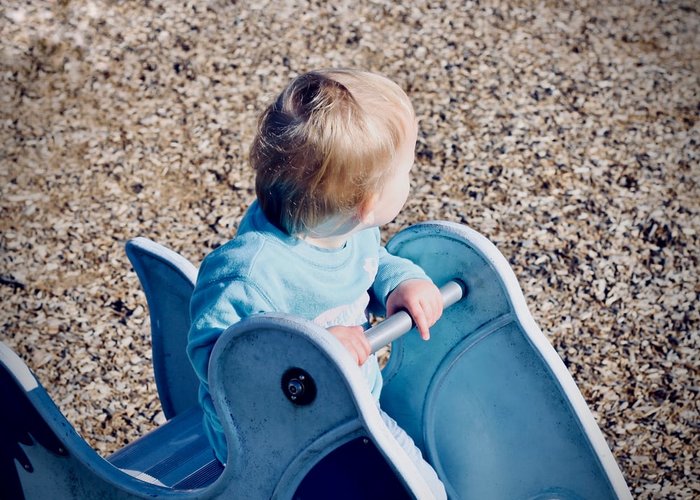 Kids who can sit up by themselves and balance alone can ride stationary ride on toys like rocking horses and bouncing toys, as long as they are supervised.
Some toys like ride on cars that need to be manually pushed can be ridden by kids as young as 12 months old. Bigger ride on cars and trikes might be more suitable for kids 3 years old and up.
Scooters and bicycles with training wheels can be ridden by 5 year olds and up while bigger and more advanced riding toys can be ridden by kids 8 years and older.
How to Customize Ride On Toys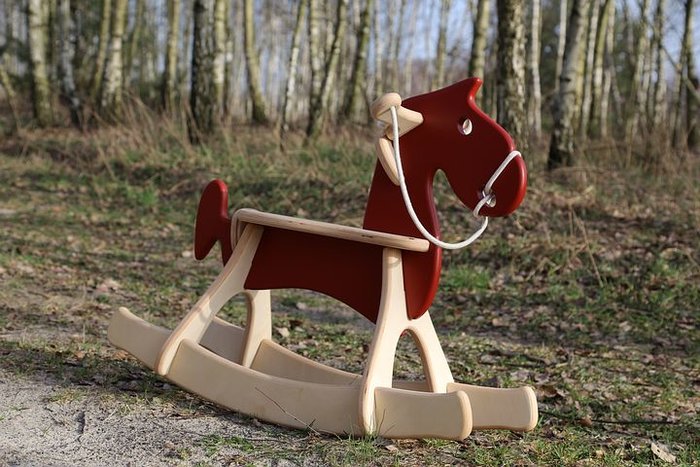 Ride on toys are easy to customize. Some brands and models give you the power to do so by providing services and parts so that you can really give your kids unique rides.
You can also do simple DIY projects to make your kid's ride on toy one of a kind. Finishing paint jobs to feature your child's favorite color or adding stickers to the ride on toy are just some of the things you can do.
Conclusion
Ride on toys are a great way to teach your kids some practical skills since they like imitating your activities. Driving is an exciting grown up activity that a lot of kids are curious about. You can help them develop tons of new skills by allowing your kids to play with ride on toys.
There are tons of ride on toys that are suitable for different age groups. Much simpler ride on toys like rocking horses and pushable cars are better suited for toddlers. For kids who are much more coordinated, kick scooters and mountain bikes are great options.
So what are you waiting for? Bond with your kids and let them drive around their own ride on toys!