The Best Diaper Caddy for Babies in 2021
Changing diapers can be a messy business, especially if you're not ready with all the things you need. Aside from a clean diaper, your baby will require wet wipes, tissue, anti-rash powder, and other essentials.
With all the products required, your changing table may look cluttered. It's a good thing then that a diaper caddy can keep everything organized in one place. Plus, you can easily bring your diaper changing essentials anywhere around the house. So, clean up your nursery and bring in a diaper caddy!
Our Top 10 Picks for Diaper Caddy for Babies
Diaper Caddy Buying Guide 2020
Go For Easy To Clean Materials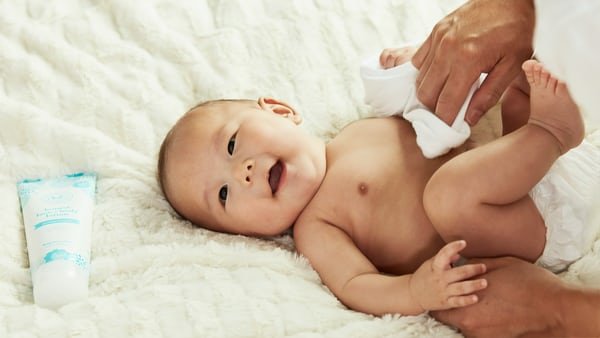 Diaper changes can get messy real quick, and accidents will happen. It won't be surprising if you find your diaper caddy getting dirty during your changing. As such, it's better to get a diaper caddy that is a breeze to clean.
Diaper caddies made from plastic, polyester, and other stain-resistant materials will prove beneficial for this. But don't worry too much! Most caddies today can either be wiped clean or machine washed.
Get the Right Size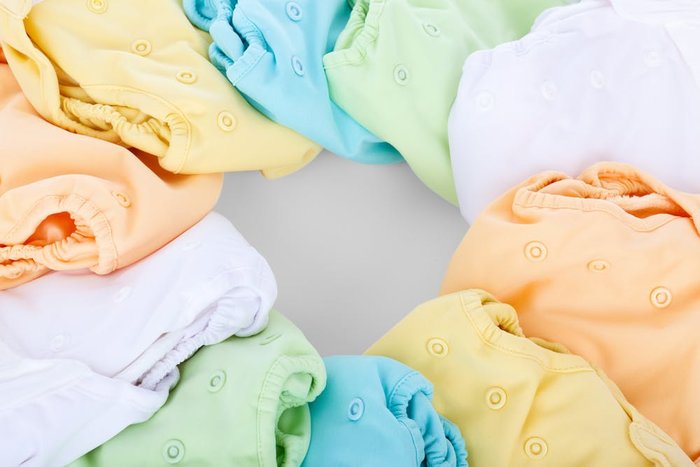 Getting a small or big diaper caddy will have its advantages and disadvantages. A small caddy for instance will only fit the barest of your essentials but can easily be tucked away. A large caddy can hold more diaper necessities but will be more visible.
The right size will depend on your personal preference and your child's needs. If you want a clean-looking nursery, a small caddy might suffice. If you prefer having days' worth of necessities easily on hand, then get a larger diaper caddy.
Will You Need A Changing Pad?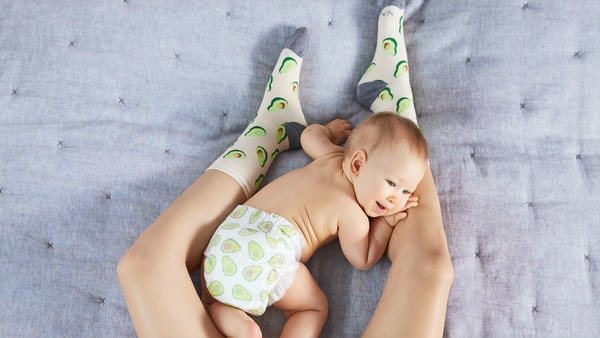 Some diaper caddies offer more services than just organizing your nursery essentials. You can even bring them along during your travels. Yes, a diaper caddy with a changing pad included will help keep on-the-go diaper changes effortless.
Plus, you won't have to buy a separate changing pad anymore.
The Best Diaper Caddy for Baby's Nursery
Parker Baby Co. Diaper Caddy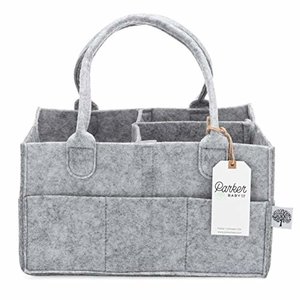 Our Rating: ★★★★★
Review: At 13 x 9 x 7 inches, this diaper caddy from Parker Baby Co. can hold a lot of your diaper essentials! It is made of a soft grey fabric that looks stylish and modern, and can fit most nursery themes.
Plus, this diaper caddy has a large interior compartment with adjustable dividers so you can really personalize the caddy to fit your needs. It also has 8 exterior pockets that are perfect for smaller essentials like diaper cream or pacifiers.
KiddyCare Baby Diaper Caddy Organizer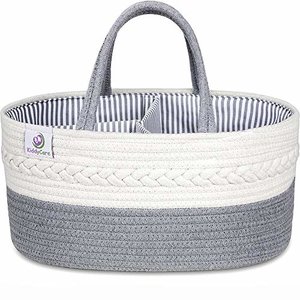 Our Rating: ★★★★★
Review: Some diaper caddies can be an eyesore if it doesn't fit your nursery's aesthetic. Well this one from KiddyCare will look pretty and fashionable for most modern nurseries. It is made from 100% premium cotton canvas in both white and gray colors. Its knotted design makes it a great contemporary addition to your décor.
What's more, this diaper caddy has an enormous inner compartment that you can fill up with all of your baby's needs. It even has 3 removable dividers so that you can customize its use! You can even give this as a baby shower gift since it looks so luxurious. To be honest, you can display it in your nursery for its décor value alone.
HatBit Nursery Storage Bin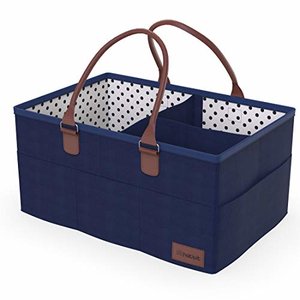 Our Rating: ★★★★
Review: For more nautical themed nurseries, this diaper caddy from HatBit is an excellent inclusion. Its dark blue body and brown details make it a highly stylish accessory to have that you wouldn't want to store away.
As for its functionality, it features an improved design where its large inner compartment can house more essentials than ever before. You can even tote it around and use it as any kind of organizer, from baby clothes to children's books.
3 Sprouts Diaper Caddy - Elephant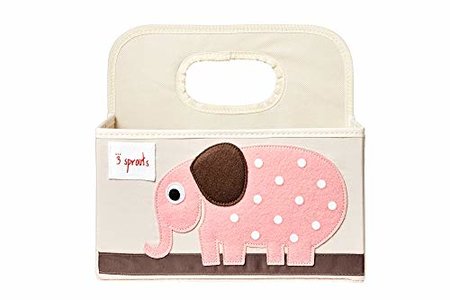 Our Rating: ★★★★★
Review: For everyday diaper caddies, you wouldn't need overtly large spaces. It just needs to be big enough for a few diapers, wipes, and a cream. This Elephant-themed one from 3 Sprouts will work for your little daughter's adorable nursery.
What's more, this caddy has cardboard inserts that makes it sturdier than fabric caddies. Plus, it's super easy to clean. All you need to do is to wipe it with a damp cloth. You can even choose to bring this caddy along to travels since it has a convenient handle for better portability. Plus, its design is cute (it's worth buying for that alone!).
Munchkin Diaper Duty Organizer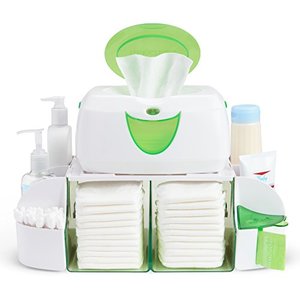 Our Rating: ★★★★★
Review: Made from plastic with tons of well-sized compartments, this diaper caddy from Munchkin is every organized parent's dream. It has everything you need to store your diaper essentials from actual diapers to small items like cotton buds.
Plus, it already has a space dedicated to your wet wipes warmer so you don't need to separate your essentials. With this caddy, you can keep all your diaper changing necessities within easy reach every time you need them. What's more, all its side bins are removable so you can organize your nursery just the way you want to!
mDesign Plastic Nursery Storage Caddy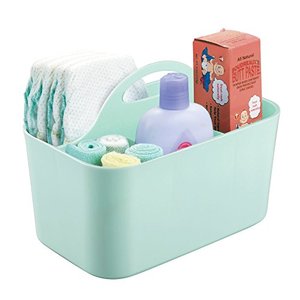 Our Rating: ★★★★
Review: If you want a perfectly serviceable and fuss-free diaper caddy, then look further than this one from mDesign. It is made from durable plastic and has four compartments to help you separate your essentials.
While not the largest caddy, it is perfect for bringing along to bath time since it won't get damaged by water. You can store your baby's shampoo bottles or his bath time toys in this caddy and it won't get damaged at all. It is also easy to bring to your travels because of its small size.
Prince Lionheart Dresser Top Diaper Depot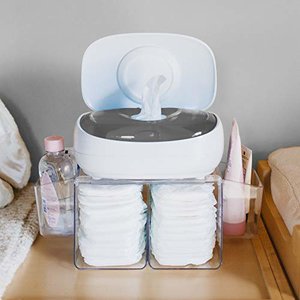 Our Rating: ★★★★★
Review: Going for a minimalist look for your baby's nursery? Then this white, grey and clear caddy will fit your aesthetic perfectly. Made from sturdy plastic, you don't need to worry about wet items damaging this organizer. You can even clean it easily with just a wipe of your cloth,
What's more, its top tray is compatible with the Prince Lionheart Wipes warmer so you can upgrade to that too. The clear plastic bins can house ointments, lotions, cotton buds, and what not for easy diaper changing.
BillionBoxes Diaper Bag Organizer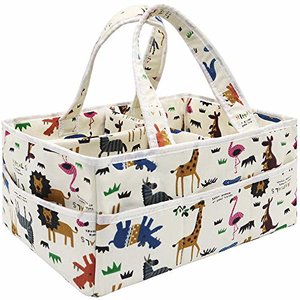 Our Rating: ★★★★★
Review: For the classic bright and fun looking nurseries, and equally fun diaper caddy should be a welcome addition. This diaper caddy from BillionBoxes features tons of animals that your baby will definitely love looking at.
It is made from 100% cotton canvas so it's washable and long lasting. It can hold all your baby's necessities since it has a large inner compartment divided into three, and 8 exterior pockets for your smaller essentials.
Selbor Hanging Nurssery Organizer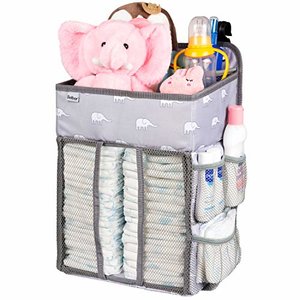 Our Rating: ★★★★★
Review: Some nurseries just don't have enough space for everything to be put on top of surfaces. That's why this hanging organizer from Selbor is such a godsend. It is made from premium polyester which is thick and features four reinforced shelves. This makes it durable and able to stand upright even while hanged.
The organizer itself has one enormous pouch that can store up to 30 diapers, 5 side pouches, and 1 top pouch that can store everything else like lotions, ointments, and even toys. What's more, this organizer can quickly attach to cribs and changing tables through its durable buckle straps.
Sorbus Baby Diaper Caddy
Our Rating: ★★★★
Review: Another basic diaper caddy that you'll love to have in your minimalist-themed nursery is this one from Sorbus. Its neutral gray color makes it perfect for any room and any gender. It has 2 large compartments for you to store all of your diaper changing necessities in, and 2 garterized pockets for smaller essentials.
You can even bring this caddy along to travels since it has a removable handle for better portability. But diapers aren't the only things that you can store in this organizer. This organizer can also be used for your breast pump parts, bath products, or even as a car organizer!
Frequently Asked Questions
What To Put In A Diaper Caddy?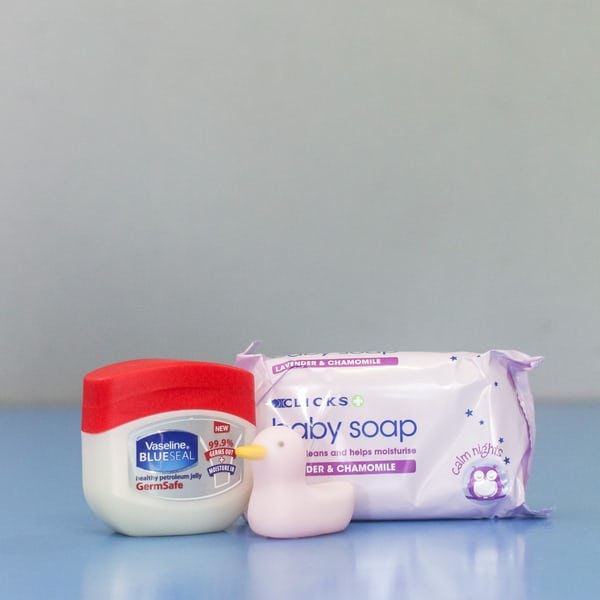 To keep your diaper changing moving smoothly, you should have all the products you need easily on hand. These products will be the ones you use most often when changing your baby's diapers. Anything that is used on a daily basis should be stored in your caddy.
Some of these products are: - Diapers - Wet wipes - Rash cream - Hand sanitizer - Changing pad - Baby's favorite toy
How To Make A Diaper Caddy?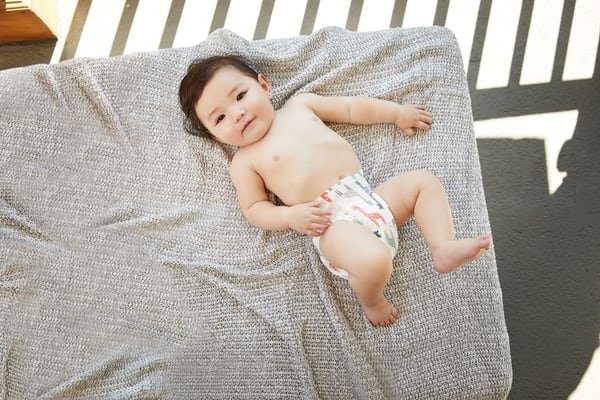 Making a diaper caddy is entirely up to your preference. Some people prefer sewing their diaper caddies from scratch. If this is what you prefer, you will need to purchase the fabric and make your own sewing patterns.
Others like to go the more environment-friendly route and make a diaper caddy out of recycled material. This is also totally fine. Get any recyclable material you have sitting at home, from empty cardboard boxes to cleaned plastic bottles. Plan a design, cut and paste as necessary, and make your DIY caddy pretty.
How To Organize A Diaper Caddy?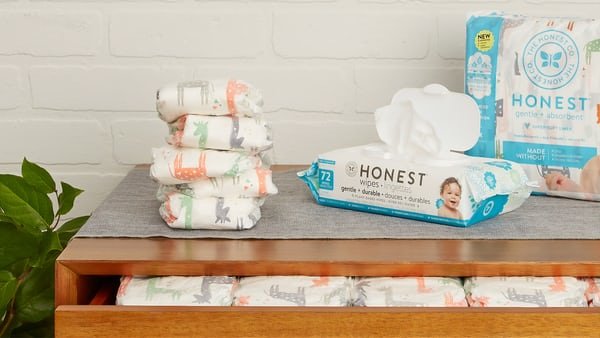 Organizing your diaper caddy is a personal thing. There's no right way to store the things in your caddy. But a smart tip is to organize it in a way that will help keep your diaper changing easy for you.
Some people will prefer organizing their diaper caddy in a step-by-step order. Others will prefer having small products in front while taller products are at the back. Still others might have their own unique system. As long as you're comfortable with the way your caddy is organized, it won't be a problem.
Conclusion
Diaper changes are an inevitable activity you will participate in when you have a baby. Don't make things harder for you because everything you need is all over the room. Keep them organized in one place. Put your diapers, wet wipes, rash cream, and the like in a diaper caddy.
With a diaper caddy, you can easily access all your diaper essentials and make diaper changing a breeze. No need to run around the nursery looking for things all the while panicking that your baby might roll off the changing table. Get a diaper caddy today and feel the convenient difference!