10 Best Toys & Gift Ideas for Eleven-Year-Old Boys
At eleven-years-old, boys would prefer to maximize their time doing things that actually interest them. During this stage, it's all about their hobbies and being with their circle of friends.
So if you want to make his day even more enjoyable, make sure to give him things that he'll actually love (hint: anything to do with his hobbies will be a hit). At this age, you can also slowly integrate electronics as gifts. After all, we live in a super digital world.
With all the many hobbies and interests out there, buying a gift can be hard. So here's a few fantastic products you may want to check out:
Best Gifts for Eleven-Year-Old Boys
Capture the Flag REDUX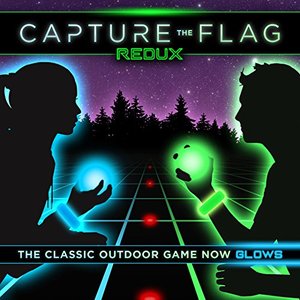 Rating: ★★★★
Review: Capture the Flag is a classic game that most of us parents have played during our childhood. But like all things, this fun outdoor activity can still evolve. Case in point, this version of the game!
With this kit on hand, you can play Capture the Flag during the night. The dark surroundings will add another level of difficulty as well as excitement to this game. With over 33 light-up accessories, your son and his friends will have lots of fun running around and trying to win. The great thing about this set? It can be used for virtually anything! All you need is space to play and voila! Plus, your son can play with his family, his friends, or both at the same time.
LEGO Harry Potter Hogwarts Great Hall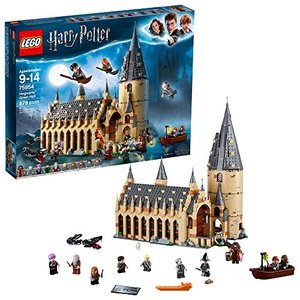 Rating: ★★★★
Review: At eleven, your son would have been going to Hogwarts if he receives his letter. But if he doesn't, that's okay! You can give him the next best thing: the Great Hall of Hogwarts itself!
LEGO has been making Harry Potter sets for quite some time now, and it's always a sad day when they discontinue each set. But never fear, the newest Harry Potter sets are now available, and you can give your eleven-year-old the awesome Great Hall set. It has long tables where the Houses eat at. He can even play with Harry Potter characters in minifigure form. Really, any fan of the magical franchise will go gaga over this LEGO set.
OWI Robotic Arm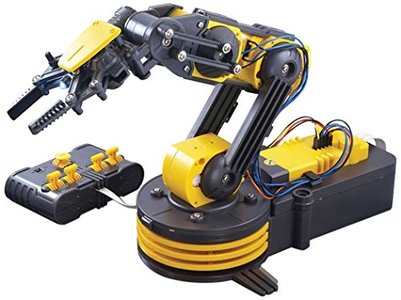 Rating: ★★★
Review: In today's digital world, it's always a good idea to know more about computers, robotics, and other such topics. So if you're son is already interested in those, encourage him more by giving him this awesome robotic arm set.
Sure, it's just an arm, but it can be more! Your eleven-year-old can exercise his coding and engineering skills by creating commands for his robotic arm to follow. This device is has lots of different functions and can perform multiple movements like a 120° wrist rotation as well as a very extensive elbow range. I'm sure your son will also appreciate how high-tech the whole set looks, and that will provide him with a more professional feel to his prohjects.
Spalding NBA Slam Jam Over-the-Door Mini Basketball Hoop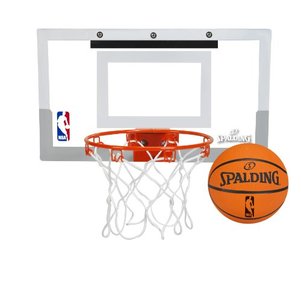 Rating: ★★★★
Review: Of course, your son is a basketball fanatic. Sometimes it's super hard for you to get him to go inside the house. It can be irritating having him dribble his ball all over the house. But what can you do, it's his passion!
Well, you can give him his very own basketball hoop inside his room. Tell him to keep his dribbling inside his space. And let's be honest, you know he'll love that he can do dunks before sleeping and shoot the ball as soon as he wakes up. But not only that, he'll feel like one of his idols since this looks very similar to the NBA's official backboard! Cool, right?
EzyRoller Classic Ride On-Blue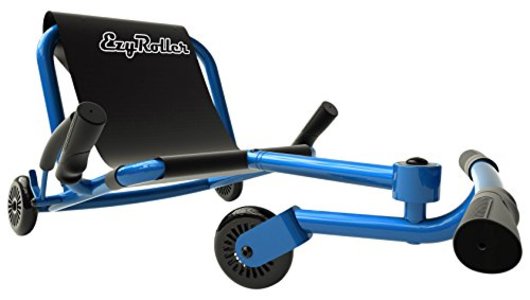 Rating: ★★★★
Review: There are bikes, skates, and penny boards all over the street. But those might not be something your kid exactly likes. Why not give him this EzyRoller scooter?
Unlike the traditional extreme sports activities of today, EzyRoller is a SIT-DOWN scooter. Think of it as a low-powered kind of go kart. It certainly looks like one as well. The best thing about it? Your son can definitely ride on this until he's about 14 or 15, so it's a good investment. The extendable foot bar allows this scooter to grow with your son easily. It's also as safe as can be! Just remind your kid not to be too daring and such.
ComfyBumzShop Personalized Kids Bean Bag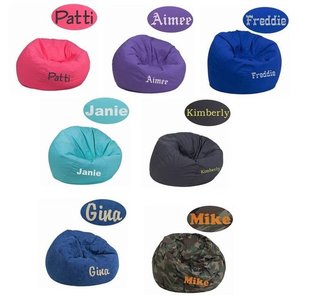 Rating: ★★★★★
Review: Not everything that has to do with boys have to be active. They are also known to like relaxing. Or, to be honest, some of them love sitting down and spending their days playing video games.
Well, you can give them an all the more better time with a bean bag. Yup, that's right! Their own personal bean bag complete with their name. This cotton-twill masterpiece is super comfortable and will definitely become his new favorite hangout place inside the house. Plus, the cover is machine washable so Mommy wouldn't have a hard time cleaning it up.
Prank-lopedia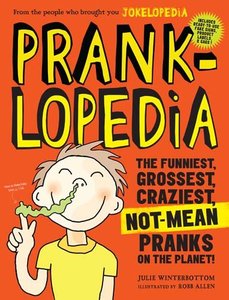 Rating: ★★★★
Review: [Beware: Prank wars may ensue.] Does your boy have a mischievous streak? Is he someone who lives playing tricks on people? Well, he'll totally fall in love with the Prank-lopedia.
It's a devious book that will provide him with over 70 new ideas to amuse (or rather, annoy) the heck out of you or any of his potential victims. From classic pranks to fake vomit recipes, you'd never know what exactly he'll do next. If you decide to gift this to him, I suggest that you be ready for anything.
Inifinafit Inflatable Two-Sided Punching Bag
Rating: ★★★
Review: Is your kid an avid fan of martial arts? Or does he prefer the more western style of fighting like boxing? Whatever he likes to do better, give him the chance to train up his skills with this awesome two-sided punching bag.
It's super easy to put up, just inflate it. Now your kid can practice his karate chops with a Karate Master or strengthen his hooks and jabs with a fellow Boxer. All he needs to do is choose which opponent he wants to fight for the day. Gameplay is super simple but it can still provide countless hours of fun! Indeed, this punching bag is a winner in my books.
Nintendo Switch – Splatoon 2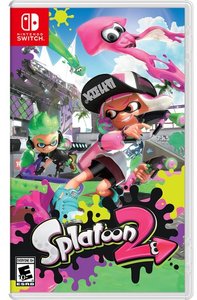 Rating: ★★★★★
Review: Let's be honest, there's a high chance your son already has a video game device of some sort. So he'll be needing new games every now and then. Why not give him Splatoon 2?
This might be classed as an action shooter game but the cute and adorable graphics virtually strip down the level of violence shown. Plus, your son can even play alone in single mode or with his friends in Turf War battles. Gameplay is more or less like the favorite original Splatoon but with new Splat Rollers and Splat Chargers.
Beats by Dr. Dre Solo 2 Lux Edition Headphones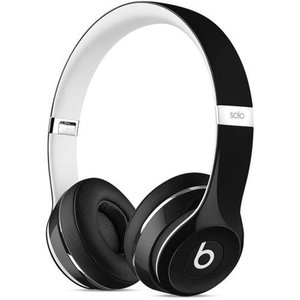 Rating: ★★★★
Review: Honestly, headphones and earphones for me are all the same. And if you're like me, I'm sure you've heard the younger generation tell you that they are most definitely not! Some produce sound better than others, and if you're serious gamers or music lovers, only the best set is acceptable.
Well, you can give your son the best with the Solo2 Luxe Edition. It has a more dynamic range of sound, and its clarity has no parallel. It's as if the music is happening right beside you. It can also provide custom comfort to its user with its ergonomically-angled ear cups and curved frame. Plus, it looks a whole lot better than the Solo2.
Conclusion
Being eleven is exciting in a different kind of way. Your son is slowly becoming a teenager which means he's less inclined to be hyperactive. He already has certain hobbies that peak his interest, and it's more important for him to be with his friends more than anything else.
That's okay! Just make sure that you're still there to guide him every step of the way. If that means providing him with gifts that you know will make him super happy, then do it.