10 Best Gifts for Eighteen-Year-Old Boys & Girls
Congratulations, Mommy and Daddy! You've made it. Your little kid is officially an adult now. He/She will be starting her new independent life soon, and it would probably be bittersweet.
You might be thinking that buying a gift for your now adult kid is difficult. But it's actually not. Most eighteen-year-olds are probably off to college soon so it's more practical to give them things that they might need when they get there.
That doesn't mean necessities entirely. You can also give them games that they can play with their college friends among other useful things.
Here are a few suggestions to help you get started:
Best Gifts for Eighteen-Year-Old Boys and Girls
Top Gifts for Boys
Franklin Sports Table Tennis To-Go Portable Ping Pong Set
Rating: ★★★★
Review: Actual ping pong is a nice and easy game to play anywhere! All your kid and his friends need is a table. This portable ping pong set is great for the guy always on the go.
Think about it. Long breaks can be boring for your kids. With this set, he can put it in his backpack all day and whip it out when things get too boring. He just needs to expand the retractable tennis net, and any flat surface is now a ping pong table!
Straight Up Chess Simple Staunton Vertical Mounted Chessboard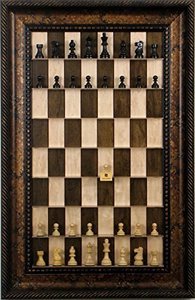 Rating: ★★★★★
Review: Some guys are more into brain games, and what's more classic than chess, right? But add a twist with this awesome vertical board!
Instead of playing chess the normal way, your son can challenge his friends in Straight-Up chess. It also makes for a great display if you ask me. So you're not only getting him a toy but you're also providing him with a classy piece of collector's item.
TrunkCratePro Collapsible Portable Multi-Compartment Trunk Organizer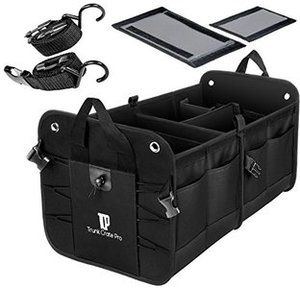 Rating: ★★★★
Review: Your kid might not be the most organized, is he? Do you dread it when he opens up the trunk of his car to see all his equipment strewn all over? Give him this organizer from Trunk Crate Pro!
It has a lot of compartments, sized to keep his auto gear organized and safe. It is made from premium-grade Oxford Polyester which can withstand very heavy use and can last a long time. It is even water-resistant and abrasion-resistant. No longer will his trunk look like trash!
SkyRainShop Money Soap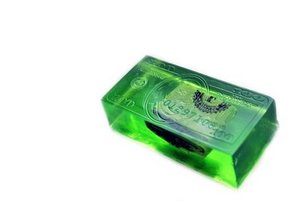 Rating: ★★★★★
Review: The easiest gift to give your kid is cash. It's simple and it's something he will definitely need. But you're not the type of gift money. Well, put it in soap!
Money soap is a great, funky way to give your son the cash he needs (and the bath he probably needs too). All he has to do is finish the bar of soap so get the bill inside. The great thing about this is that you get to choose which amount to give him as well. Cool, right?
Kindle Paperwhite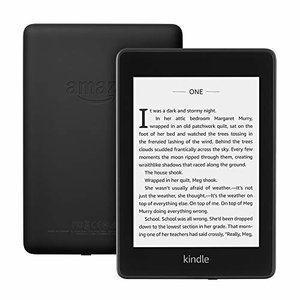 Rating: ★★★★
Review: If your son is off to college, he may not take kindly to lugging around his books in his backpack all day. There's a solution for that! Give him a Kindle Paperwhite.
It's super thin and it's super light, perfect for bringing everywhere every day. With its newest features, your kid can even read it under the sun's brightest glare. Plus, it's waterproof so he doesn't need to worry about spills all that much. With a storage of 8 GB, he can store lots and lots of books without any difficulty.
Top Gifts for Girls
Wilton Candy Cane Cups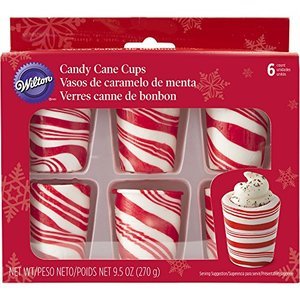 Rating: ★★★★★
Review: Okay, so your daughter might not be of legal drinking age yet. You won't be condoning underage drinking with this gift (even though you know she'll probably still drink and this glasses are good for that).
This gift is super simple yet unique in its own way. Your daughter can use these edible cups to house desserts in. Plus, she wouldn't need to worry about throwing them away or rewashing them since she and friends can just eat them and be done with it.
MATEIN Anti-Theft Travel Laptop Backpack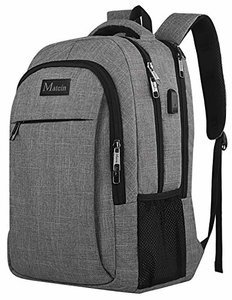 Rating: ★★★★
Review: Your kid would need a new backpack in college. With all the things she'll need to lug around, a bag with lots of storage is required. So get her this one MATEIN.
It can house a 15-inch laptop as well as other daily necessities like her toiletry/makeup bag, electronics, chargers, pens, notebooks, and books. It also has an anti-theft pocket so she can hide her valuables from wandering hands. Plus, it has a USB port design that she can use to charge her phone more conveniently as she walks!
PhoneSoap 3 UV Cell Phone Sanitizer & Charger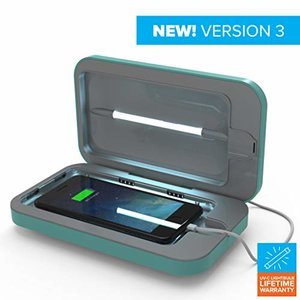 Rating: ★★★★
Review: Your daughter's phone is her life. I'm not even exaggerating at this point. It's well-known that everybody nowadays rely on their phones so much. So, make it a little bit healthier for her to use.
Give your daughter this awesome device, a phone sanitizer! It is designed to have UV light kill of 99.99% of germs from the surface of your phone. That way, you're sure that her phone wouldn't be the breeding ground for dangerous bacteria. Plus, this awesome accessory can also double as a charger. Cool, right?
Apple Watch Series 3 38mm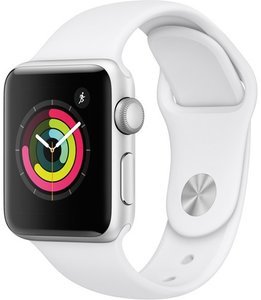 Rating: ★★★★★
Review: Give your daughter a super useful gift today by getting the Apple Watch. It's a watch with lots of different features that she might need daily.
It has GPS capabilities, time keeping, access to music and podcasts, and even good fitness tracking. It has an optical heart sensor, workout detection, and can even be used for swimming. That's not to mention that this watch can also make calls and send text messages. All from the comfort of her wrist!
RCA 4.5 CU Ft Single Door Mini Fridge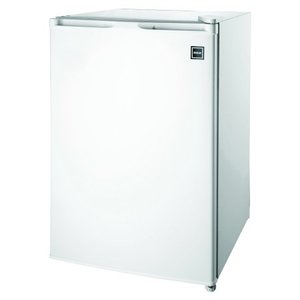 Rating: ★★★★
Review: One thing you should definitely get your daughter if she's living in a dorm is a fridge. It doesn't really matter what size, so as long as she has one. Trust me, having no fridge can be a bother.
This mini-fridge is great for housing most of your daughter's drinks. It even has an ice cube tray freezer on top. It's small enough that it doesn't consume too much electricity but big enough for your kid to plan whatever it is she wants to put in there, whether it be all drinks or some food.
Conclusion
Being eighteen is great! It's a whole new chapter in your kid's life, and I'm sure he/she will have his/her ups and downs. That's just part of life!
But with your gifts, you can make their lives a little bit easier. I mean, just because they turned eighteen doesn't mean they're not your kid anymore. You could still help him/her out, and these kinds of gifts will do so incredibly!