10 Best Gifts for Sixteen-Year-Old Boys & Girls
At sixteen-year-olds, your kid is most likely feeling more angst, drama, and need for independence. Get ready for the rough road ahead because disagreements between the both of you will happen. But that's a part of growing up so it will pass, don't worry!
The most exciting thing to happen this year for your guys will be their ability to drive. So yes, you can choose to gift them a car instead. This year will also be special for your girls since it will be their sweet sixteen.
So what do you get for this super special year? Here are a few suggestions for you to look at:
Best Gifts for Sixteen-Year-Old Boys and Girls
Top Gifts for Boys
Karen Gravelle- The Driving Book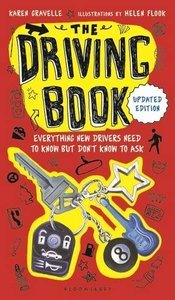 Rating: ★★★★
Review: Driving is an exciting and huge milestone for any teenager. It marks their entry to adulthood in some ways. But learning how to drive can be a nerve-wracking experience. Not if your kid has The Driving Book on hand!
There's just a lot of things that your son needs to know aside from learning how to make a car move. From changing flat tires to driving in bad weather, he'll have all the information he needs inside this fantastic book, written in a language that he could relate to and have fun reading. You'll feel a whole lot more confident in his driving if you know this book is inside the glove compartment.
LEGO BB8 Building Kit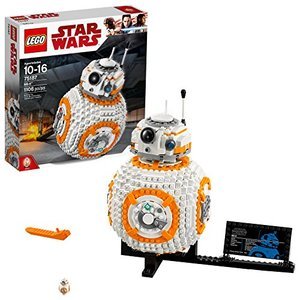 Rating: ★★★★
Review: With the new trilogy showing in cinemas recently, the Star Wars fandom seemed to be growing larger at a faster rate. It won't come as a surprise if your son is a fan on the franchise as well. So why not give him this BB8 kit from LEGO?
This LEGO set will make for a great display in any fan's room, but it's not just for décor. This BB8 model has a wheel-activated head the can rotate and even a hatch that opens up to a welding torch (of course, it doesn't actually work). Don't get me wrong! It's not a robot because it couldn't roll but it does make for an awesome interactive display.
ThinkGeek R2D2 USB Charger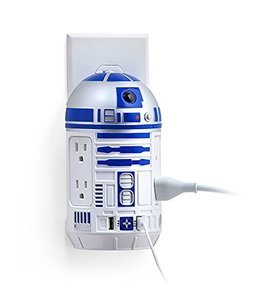 Rating: ★★★
Review: The incredible thing about being in a popular franchise is that they do not run out of merchandise. That's why Star Wars fans have an easy time of showing their intergalactic pride. Why not take it a step further with this Star Wars-themed charger?
Yup, that's right! This R2D2 USB car charger is not only geekily adorable, but also very useful. This wall-mounted wonder connects to a Type B socket, and has a lot of space for all your charging needs. It features 2 USB ports as well as 4 sockets. Your son can charge his phone and laptop at the same time with this cute droid!
SnappyPrintin Customizable Racing Stripe Car Mat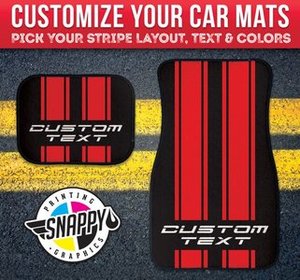 Rating: ★★★★★
Review: Did you give him a car this year? Or did he inherit one from you and you want to make it a bit more personal for him? Add a set of personalized car mats for him!
This set is made from high-quality needlepoint felt at the top with a durable Durgan rubber bottom for excellent grip. The print used is dye-sublimation. The over-all feel and look of the set is that of car racing with the stripes running across the whole mat. The best part is that you can add whatever you want in the middle, be it his name, nickname, or initials.
Wizards of the Coast Betrayal at House on the Hill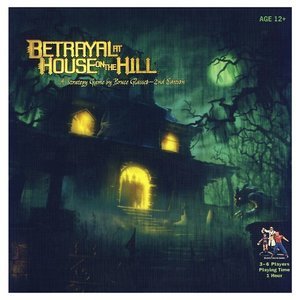 Rating: ★★★★★
Review: If your sixteen-year-old boy loves playing board games with his friends, they will super enjoy this new game! Betrayal at House on the Hill is the perfect co-operative game that keeps the suspense thick until the very end.
It will also hone your son's strategic skills. There are no friendships in this game as one of them will surely be the traitor! The only question is: will the others find out who it is? I found this game super interesting (and creepy) and think that a group of teenage boys will have lots of fun with it. Especially since every game is different! I haven't had a story repeating itself yet.
Top Gifts for Girls
SP Sprocket Portable Photo Printer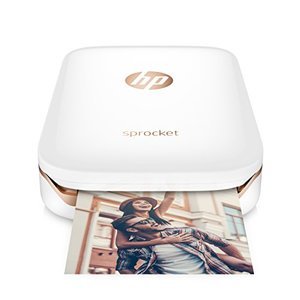 Rating: ★★★★
Review: Girls love going on social media and sharing stories and pictures. But the instant culture of sharing on the interne today can be a bit boring if it becomes the norm. So why not shake things up by giving your girl her very own portable photo printer?
Yes, that's right! Instead of buying her a separate camera like the Instax, she can use the HP Sprocket to connect to her phone and print the photos she loves. It's super easy to use since she only needs Bluetooth connectivity. You can even borrow it for when you have parties for easy photo booth action.
Breaking Games Game of Phones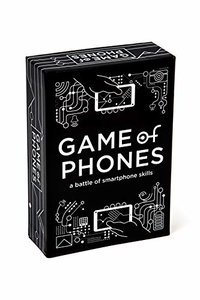 Rating: ★★★★
Review: Another nice thing that incorporates great with smartphones is the Game of Phones card game. Your daughter can easily play this game with her group of friends.
They'll have a really good time using apps and their smartphone's web browser to rise up to the challenge the cards' issue. Don't worry, Mommy and Daddy! All the cards are family-friendly (but, of course, answers from friends might not be but you won't know that).
Puffin Hardcover Classics Set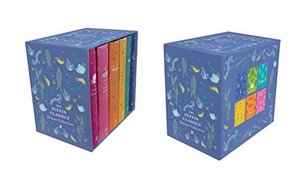 Rating: ★★★★★
Review: If your daughter is a lover of books, she will totally appreciate this new additions to her personal library. Puffin is well-known for their beautiful books and this set is no exception!
She will get timeless classics like A Little Princess, Anne of Green Gables, and The Secret Garden among others all having beautiful illustrations in stunning colors. It's the perfect set to give a starting book collector that's for sure.
FitBit Alta Fitness Tracker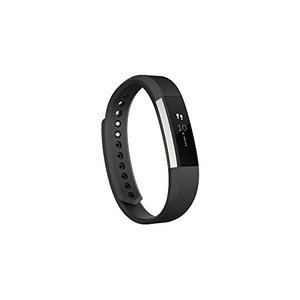 Rating: ★★★
Review: Your teenage daughter is into working out seriously now? Is her fitness routine super strict and hard to follow? Give her some peace of mind by gifting her with the Fitbit Alta.
This fitness tracker automatically syncs with her laptop and phone so she can always check her stats. All she needs is an internet and Bluetooth connection. It can track your daughter's daily activity (steps taken, calories burned, minutes active, etcetera) and even record her sleeping time. She can also use it to remind her of calls, texts, and calendar alerts from her phone. It's a really excellent and useful accessory to have.
Codenames Board Game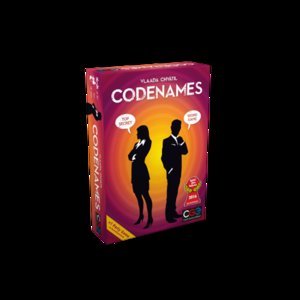 Rating: ★★★★★
Review: Codenames is such an easy game to understand, but it can be super challenging and fun for a large group of friends. I'm sure your daughter will enjoy the game immensely (especially is she has a love for words and espionage).
Codenames is great for parties or sleepovers since it will need four to twelve players. It has easy to follow gameplay so even younger ages can join you. Plus, game time only takes about 15 minutes so your daughter and her friends can play multiple rounds with no problem!
Conclusion
Being sixteen means being a lot more responsible. It's a mark of your child's transition to early adulthood. They will be able to drive their own car, and essentially go to places without you beside them.
But that shouldn't be a bad thing. Just remember to be there for your kid. Whether it's just giving them awesome presents or being a pillar of support.