10 Best Gifts for Fifteen-Year-Old Boys & Girls
At fifteen, your kids are more mature and independent. They're going out with their friends more often. They're handling drama that might not be as petty as before. They might even start dating. Overall, they are now mini-adults.
And that can be intimidatingly scary for you. No longer can you give him/her toys like pretend kitchens or dollhouses. So what should you get? The safest would probably the latest trends in clothes and pop culture. But you can also throw in some stuff that are specifically geared towards his/her own personal preference.
To get you started, here are a few recommendations that you can look into:
Best Gifts for Fifteen-Year-Old Boys and Girls
Top Gifts for Boys
Onitsuka Tiger Ultimate 81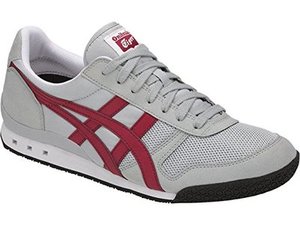 Rating: ★★★★
Review: Onitsuka Tiger has been around for a while and it made a lot of noise back in the '80s as the ultimate running shoes. Fortunately for the brand, it has made a comeback today and a lot of kids want a pair. Get your kid a pair of this awesome kicks!
The Ultimate 81 is made up of a vegan blend of mesh, nylon, and canvas. Its beautiful modern style is the reason why a lot of young people are clamoring to get a pair. But don't worry! It's not just for style. The Ultimate 81 is also lightweight and very durable so your son is also getting a quality pair of shoes.
Gawell 3D Basketball Lamp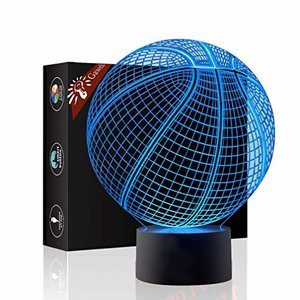 Rating: ★★★★
Review: Is your kid still addicted to basketball but you've already bought him everything basketball-related that you can think of? Well, why not give him a useful piece of room décor! That's right, I'm talking about the Gawell 3D Basketball Lamp.
This 3D visual masterpiece is shaped like a basketball but lights up to illuminate your boy's room in soft light. He can choose from seven different colors or wait for the colors to change automatically. This lamp is super easy to recharge as well. All he needs is a USB port. He can charge it with his laptop or power bank.
Nike Gift Card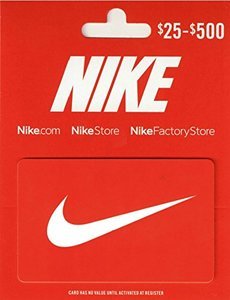 Rating: ★★★★
Review: Let's face it. We don't really have a good clue about the trending fashion of today. And it can be a bummer for both you and your kid when you don't get the right stuff they want. So why not give them gift cards from stores you know they love?
One such gift card is from Nike. It's the perfect gift for any avid shoe fan, and you wouldn't have to worry about getting the right pair. All you need to do is provide him with the right amount and your son will do the picking for you. At the end of the day, you'll know that he loves whatever he gets for himself.
Betheaces Hover Ball Soccer Set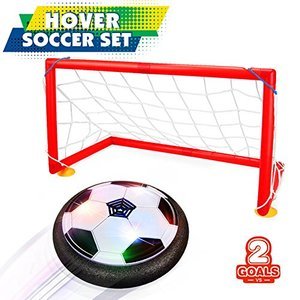 Rating: ★★★
Review: Playing soccer with friends is a well-known classic pastime. There's nothing wrong with that specifically, but why not take it another level if you can, right? Why not try Hover Soccer?
Yes, I know it seems too futuristic but it does exist now! You can play with it just like regular soccer with 2 portable goals. The only difference? Hover Soccer is also safe to play inside the house. The ball has a foam bumper around it that helps protect walls and furniture from getting broken. It's a really great alternative for soccer fans who don't have the space to play on.
CoolMiniOrNot Zombicide: Black Plague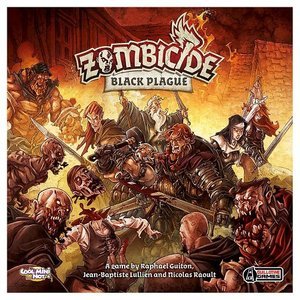 Rating: ★★★★★
Review: Board games and a zombie apocalypse? Count me in! I really believe that your son would also love this new cooperative game called Zombiecide: Black Plague.
Just like Zombicide, this version can be played by 1 to 6 players. If your kid and his friends love co-op strategy games, this one will definitely be an exciting pick. They'll get all the zombie-killing action they'll ever want. From scavenging for weapons, learning neat spells, and battling hordes of zombies, they will have the time of their lives!
Top Gifts for Girls
Adidas Originals Women's Trefoil Hoodie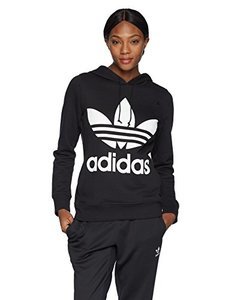 Rating: ★★★★
Review: One fashion style that is popular nowadays is something called Basic. It's a style that is timeless and effortless to look at. Give your daughter's wardrobe an additional basic piece with this Adidas hoodie.
Its 70% Cotton-30% Polyester blend makes it a super comfy hoodie to wear. It's also super simple with just the logo printed on solid-solid colored fabric, making it super easy to pair with a bunch of different outfits. If you want to give your daughter something that she can wear often, this is the gift to get.
Teens Cook: How to Cook What You Want to Eat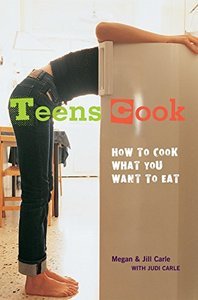 Rating: ★★★★
Review: Having a hard time making your teenager eat the food you cook? Maybe it's time to save yourselves from the arguments with this super awesome cookbook made for teens by teens.
In this book, your daughter can learn 75 new recipes with easy-to-follow instructions written in a way that she can appreciate. Not only that, but this book also explains how to adapt certain meals to different diets so if she wants to go vegetarian or vegan, she can. Most importantly, you won't need to fight often if she learns how to cook meals that she'd want to eat.
brownshades Modern Chalkboard Weekly Planner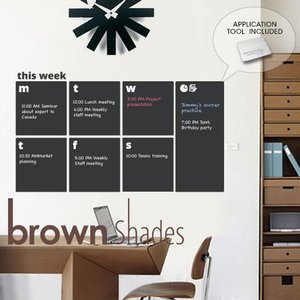 Rating: ★★★★★
Review: Junior high can be tough, academic-wise and social-wise. So why not help your daughter worry less about one of those? Assist her in being more organized with this awesome Weekly Planner Decal.
It's super easy to apply. Just stick it to the wall and remove without damaging your paint. Plus, the chalkboard design makes it look modern and cute. She'll definitely be inspired to write all her plans during the week. If she's allergic to chalk dust, don't worry! She can use the decals to paste her sticky notes instead. There are a ton of ways she can use this depending on her needs!
Fjallraven Kanken Backpack
Rating: ★★★
Review: Since the late 1970s, Kanken has been a favorite of some because of its simple and functional design. Modern minimalist ideas has made it a world-wide sensation. With good reason!
Not only is the Kanken's style iconic, it is also very practical. After all it is made from Vinylon F which is virtually dirt-resistant, water-resistant, and can be wiped. That's not to mention its very spacious main compartment along with its zippered front pocket and side pockets. Plus, its shoulder straps are designed to be worn comfortably for a long time. Sure, it might be a little pricey but all its great features make it super worthy!
Victrola Bluetooth Suitcase Record Player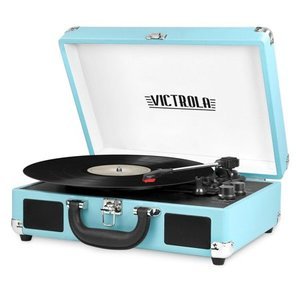 Rating: ★★★★
Review: One trend that I personally love is the comeback of record players. Record players are such a huge thing before and I remember my parents playing an old one of ours from my childhood. It's nostalgic and honestly, it makes playing music feel more personal.
Give your daughter an updated version of the classic music player. Now, Victrola has an adorable record player that also double's as a Bluetooth speaker for smartphones and other devices. But best of all, this turntable can play 33 1/3, 45, and 78 RPM vinyl records. So whip out your old records or buy your daughter some new ones to play. I assure you that with this gift, both of you will enjoy!
Conclusion
Being fifteen can be hard for your child because there's a lot of pressure coming from their peers and their studies. It might sound petty but a little fun is something that they definitely will need.
Getting them things that can keep them happy and relaxed is one way to make sure that they don't succumb to too much pressure. It can help keep them well-balanced. Aside from giving them what they want, you should also make the time to chat them up and just catch up.