10 Best Toys & Gift Ideas for Thirteen-Year-Old Boys
Ahh, the teenage years! Your little kid is officially a whiny teen now. Are you ready for the epic fights and troubles coming your way? Well, let's not dwell on that for now.
Your newly minted teenager is still reveling on his new status, and with that comes new interests and hobbies. Your kid will want to dress himself all on his own now and will have certain personal preferences. But the best thing about giving gifts to guys? They will always love toys whatever age they may be!
If that's the case, then what should you buy? Here's a list of things you may want to check out:
Best Gifts for Thirteen-Year-Old Boys
Casio Men GA-110TS-1A4 G-Shock Analog-Digital Watch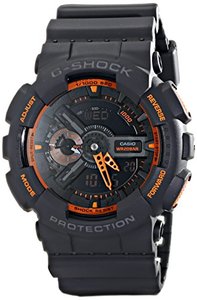 Rating: ★★★★
Review: Thirteen-year-old boys are more active than kids in a sense that they can do more stuff and are more independent. That's why kids' watches won't last very long on your child anymore. Get him the good stuff, get him his very first Casio G-Shock!
It has a nice, durable design, and can display both digital and analog. It can also show your son 29 different time zones and can even record 5 different daily alarms. That's not to mention the automatic calendar it has for until the year 2099. It also has an awesome LED backlight for nighttime viewing. You're giving your kid a very sturdy watch. It's shock-resistant and water-resistant so you know it can withstand all his daily activities.
Blank Books 'N' Journals Create Your Own Comics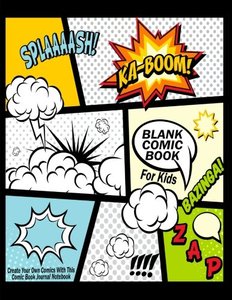 Rating: ★★★★
Review: Some boys love sports, others prefer different things. If your kid loves drawing, sketching, and creating artistic outputs, then he'll totally like this: making his very own comic book!
Sure, your kid can probably do everything from scratch, but having comic book templates can help him get the hang of drawing first. This book has more 100 pages of blank templates, styled to look amazing and professional. Your son will have the time of his life finishing everything and compiling it to make one awesome story. It's simple, functional, and creative!
LEGO Architecture Set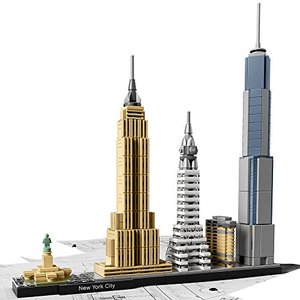 Rating: ★★★★
Review: LEGO will always have a special place in my heart, and in every fan's heart. There's just so many things you could do with LEGO sets. Now, that your kid's a teenager he can probably appreciate the more adult-geared sets like the Architecture line.
There are so many famous places around the world to choose from, but why not start with the City that Never Sleeps? Yes, that's right! Your kid can build and display his own LEGO New York City Skyline. He'll be building the Chrysler Building, the One World Trade Center, the Empire State Building, and even the Statue of Liberty. But that's not all! He can even learn really interesting facts about each building from the LEGO collectible booklet. At 598 pieces, it's not a hard set to make!
Catan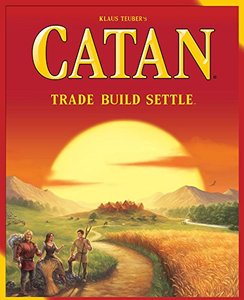 Rating: ★★★★
Review: It's time to take out the big guns, and by that I mean the super favorite, board game classic: Catan. Your kid is now old enough to appreciate the Game of the Century!
With only 60 minutes of playing time, it's a fast but satisfying game to expand and upgrade your lands. There are tons of things he'll need to do to win like producing lumber and bricks, growing grains, and a whole lot more. This town-building game is so old-school that anyone can enjoy it. I'm betting your son will too!
Fire HD 8 Tablet with Alexa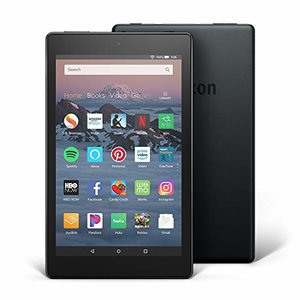 Rating: ★★★★
Review: In the fast-paced digital world we live in, gadgets aren't really wants anymore. They are necessities. So it might be a good time to give your kid his very own tablet. After all, he can do so much stuff with it!
The Fire HD 8 is great for entertainment as well as for doing schoolwork and other hobbies! It has a great 8-inch HD display screen with a fast 1.3 GHz quad-core processor. This tablet also has about 10 hours of battery life which is great if he needs to bring it in school. You can choose to give him either the 16 or 32 GB internal storage, but both have a microSD slot for an additional 400 GB of storage. Your son can watch movies, read books, listen to songs, and a million of more things all in this one device. Plus, this can also double as his mobile phone.
LightAndTimeArt Wireless Bluetooth Speaker ANSCO Shur Shot Special Camera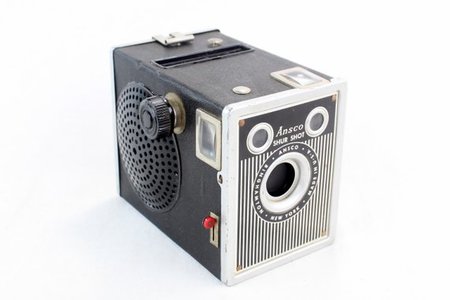 Rating: ★★★★★
Review: Is your son an avid music lover? Does he like playing music most of the time. Well, why not give him this super awesome speaker? It has an amazingly vintage look to it since it's a real ANSCO Shur Shot Special Camera turned into a wireless speaker.
It can easily be connected to your kid's phone via Bluetooth, and has an awesome battery with the capacity to play up to a whopping 20 hours. That's why he can bring this speaker wherever he goes. But that's not all! It also automatically goes into sleep mode if not used for 10 minutes which saves up battery life.
Nike SB Stefan Janoski Max L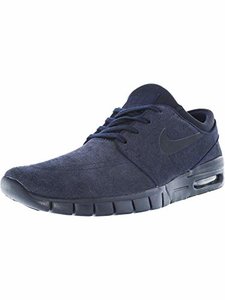 Rating: ★★★★
Review: Yes, that's right! Your son is now more aware of how he looks (at least, some of the time). He might like the athleisure trend that's going on today. Or maybe, he really is athletic. Either way, the Nike SB Stefan Janoski Max L is an awesome pair of shoes that look nice and feel comfy.
It's the perfect pair for skateboarding since it was designed in collaboration with world-renowned skateboarder, Stefan Janoski. That's why it has excellent impact protection. You know your son is getting only the best with this fantastic pair! Honestly, I'd get this shoes just for the way it looks.
Akai Professional MPK Mini MKII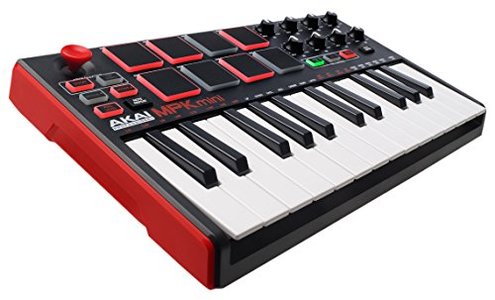 Rating: ★★★
Review: If your kid is hardcore into music and wants to create his own songs, then this is the most perfect gift you can ever give him. This Akai has exactly 25 synth-action keys that produce high quality sound. It can go up and down octaves to give you the same range as a full keyboard.
Not only that, but your son would be able to directly control pitch and modulation in the keyboard itself. Does he feel like playing in the dark, like a super cool DJ in the club? Don't worry! This keyboard has a backlit feature that lights up the keys, and can even be used to program drums and other instruments. He can start mixing his own music with this bad boy right here.
HyperX Cloud Revolver S Gaming Headset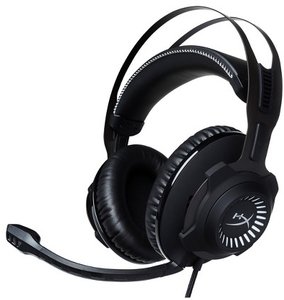 Rating: ★★★★
Review: There's a high chance that your new teenager loves gaming. It's a pastime that he probably loves doing with his friends. Level up his virtual experience with this gaming headset!
This set features a Dolby Surround 7.1 audio which means it can give your son immersive and high-quality sound while in-game. The microphone also provides clear communication with all his friends, and will make him feel like he's playing in the room with them. The set also has noise-canceling ear cups so he'll hear no outside distraction during play time. Get ready to have an irresponsive son because he'll absolutely love this headset. I'd bet he'll be wearing this more often than not.
Acoustic Guitar for Dummies Bundle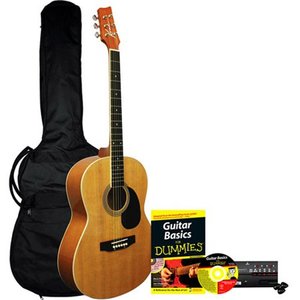 Rating: ★★★★
Review: If your son is a bit of late bloomer and he wants to learn how to play the guitar, let him! Encourage him to strum his way to learning new songs and basically just enjoying music. Get his this awesome Acoustic Guitar set complete with everything he might need.
With this set, he wouldn't have to go to expensive guitar classes. He already has an awesome Kona guitat, a pick guard, a digital tuner, lots of picks, and even a gig bag. But that's not all he gets! Your son will have the assistance of a 120-page guide book and an Audio CD to help him learn the wonders of guitar playing. Awesome, right?
Conclusion
Being a teenager means having to face a whole new chapter of experiences. At the same time, it opens up many opportunities for your kid to grow to the man you want him to become.
With the help of useful (and not-so-useful-but-fun) gifts, he'll absolutely have the best time of his life this year.