10 Best Toys & Gift Ideas for Thirteen-Year-Old Girls
This year marks the beginning of your daughter's teenage journey. She'll start making her own identity now and wanting to be a whole lot more independent. Let her!
Why not give her things that are unique and in line with her interests and hobbies? Little décor items will also be welcome since she'll definitely want to make her space her own. Your daughter can also appreciate a lot more than toys so make sure to look into accessories, clothes, and even healthy food tips.
Don't know where to start? Here are a few suggestions you might want to check out:
Best Gifts for Thirteen-Year-Old Girls
Joyin Toy 3 Pack Emoji Plush Pillows
Rating: ★★★★
Review: We live in a highly digital world so it won't be a surprise if your daughter already has her own phone or social media account. She'll definitely know what an emoji is, and probably like using them in conversations as well.
Now, she can use emojis even in the real world! These 3 plush pillows are super adorable and soft. It will make for good décor inside her own room. Think about it! Poop Face, Heart Eye, and Devil Face pack a whole lot of personality for pillows. They're even made with high-quality, lint-free fabric so you know you're getting your money's worth.
CINIDY Mermaid Makeup Brushes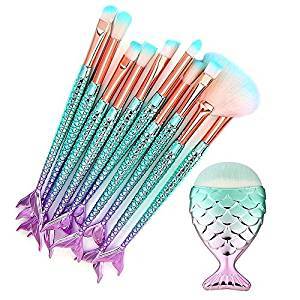 Rating: ★★★★
Review: As a teenager, your daughter would be more interested in the way she presents herself. She might have even mentioned her curiosity about makeup by now. Help her become more comfortable with this by giving her a set of mermaid makeup brushes.
They're trendy and cute, which makes it easier for your little girl to appreciate the art of putting on makeup. With 11 different pieces, she can use this soft nylon bristled brush set to create a whole lot of full face makeup looks. This brush set includes an eye shadow brush, eyebrow brush, lip brush, blush brush and many more that are ideal for all the blending and shading she will need to do. And they're mermaid themed! What more could she ask for, right?
Skullcandy Method In-Ear Sweat-Resistant Sports Earbuds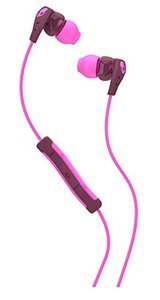 Rating: ★★★★
Review: Does your thirteen-year-old love to dance? Or is she a fan of listening to music while doing some sort of exercise? Then this sweat-resistant earbuds from Skullcandy are the perfect gift for her.
This is great for both fashion and functionality since she can use this wired set when working out. It's specifically designed for sports use after all. It wouldn't matter if she gives her workout her all and sweats a lot since everything is designed to block out moisture. Don't worry about sanitary issues as well! The ear gels are made with Pure Clean Tech to keep them feeling and smelling super fresh.
Jenna Helwig – Smoothie-licious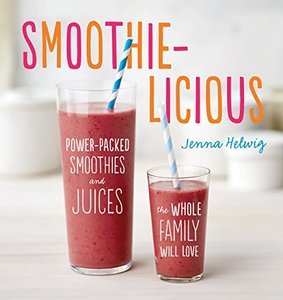 Rating: ★★★★
Review: Another change in being a teenager is your little girl's slight obsession with her diet. Of course, not all thirteen year olds are like this, but it is known to happen. Make sure she eats healthy even when she wants to cut down on certain food. Give her this awesome book!
Smoothie-licious offers parents and teenagers alike the ideas to create perfectly healthy and delicious smoothies. After all, they're densely packed with nutrients, can make your feel refreshed, are easy to make, and can be brought along wherever she goes. Not only will your daughter learn how to make yummy smoothies but she can also incorporate healthier options like fresh fruits, no refined sugars, and even gluten-free and vegan ingredients!
Nike Women's Air Max Advantage Running Shoes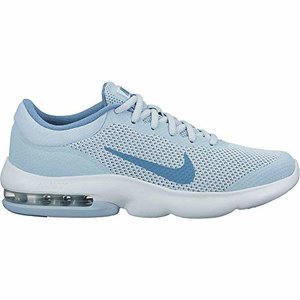 Rating: ★★★★
Review: Your little girl might not be the most active girl out there but so what? Running shoes aren't necessarily for running nowadays. With the advent of Athleisure, most gym clothes are considered as fashion statements now.
Nike's Air Max Advantage are an excellent and sturdy pair to give your thirteen-year-old. It has a nice, soft feminine design that makes her feet look dainty. The color options are not so bad themselves and can be matched with a lot of different colors. She can wear this set paired with pants, shorts, and even skirts, and dresses. Plus, it's super lightweight and has Dri-FIT fabric to keep her feet dry and comfy. Then, it can also double as her exercise shoes if she ever decides to work out!
LeRoseGifts Monogrammed Weekender Bag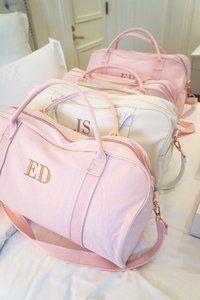 Rating: ★★★★★
Review: Your daughter might be invited to more sleepovers now, or she might just want to be more stylish during your holiday trips. Whatever the reason, you can always get her a chic and fashionable personalized weekender bag!
This fantastic duffle bag is made from premium cotton canvas, and its simple design makes it a timelessly elegant bag that your daughter can use for years after you give it to her. The best part? You can embroider her initials into it to make it more unique and personal. You can choose from different colors so you can get her one in her favorite shade. What's more is that all the hardware are in a Rose Gold shade to make it fit today's trends.
Amazon Gift Card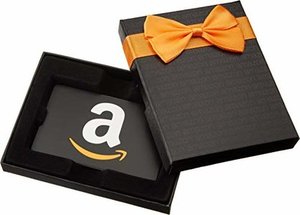 Rating: ★★★★
Review: Some kids are hard to give gifts to because they're after something too specific. Some just love the idea of shopping on their own better. If so, why not go the more convenient route and buy your little girl her very own Amazon gift card?
Since there are a lot of different items sold in Amazon, there's a huge chance that what she's looking for is sold there. By giving her your chosen amount, you can ensure that she has enough money to spend. It's a big convenience for both of you. You don't need to agonize about choosing a gift and she can get whatever she wants within budget.
Yoozoon Selfie Stick
Rating: ★★★★
Review: Does your daughter love taking selfies? Well, selfie sticks can help her capture her pictures easier. But don't get her the heavy one! This selfie stick from Yoozoon is lightweight and foldable so she can store it in her bag and bring it wherever she goes.
What makes it all the btter is that your daughter can even use it hands-free. It has a small tripod at the bottom that can easily be unfolded in just one step. Her photos won't have an extended arm on the side anymore. Plus, she can take more beautiful pictures with her in it. It can even do a 360° rotation so you could use this stick for both photos and videos.
BaByliss Pro Tourmaline Titanium Dryer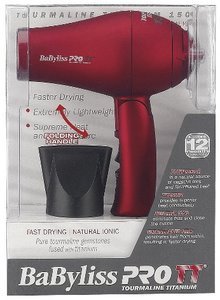 Rating: ★★★★
Review: She can't bring her whole vanity table with her when you go out on trips. That's just impractical! But what can your little girl do to keep her hair tame and pretty all day long? Well, you can always give her a travel-sized blow dryer!
This one from BaByliss is super lightweight and portable so your daughter can pack it in her luggage easily. Plus, it has a convenient folding handle and far-infrared heat that helps dry hair faster. It even has added benefits like the pure tourmaline crystal infusion in its design that helps prevent static electricity and keep your daughter's hair shiny all day.
Bose SoundLink Micro Speaker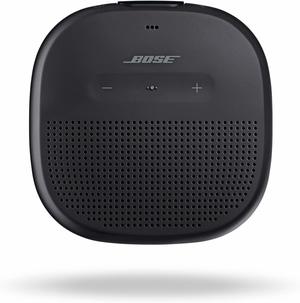 Rating: ★★★★
Review: Music can be a huge part of someone's teenage years. Your daughter's love for music is something that you should encourage since it can influence a lot about her personality and disposition. Listening to music can even be a social event.
Give her the opportunity to share the music she loves with her family and friends wherever she may be. The SoundLink Micro Speaker from Bose may look small but it can pack a punch, sound wise. It can play music super loud and crystal clear even outdoors. Plus, it has a tear-resistant silicone strap that allows her to attach it to her backpack. She can also play with anywhere without any worry since it's waterproof, scratch-proof, and fall-proof (provided it doesn't fall from too high!). She can even pair it up with other speakers to enter Party mode.
Conclusion
The great thing about being a teenager is the newfound freedom and independence that your daughter has craved for. Sure, she's no adult but now she can do more stuff alone than before.
Being a teenager also means that she's old enough for gadgets and whatnot. In fact, some gadgets may even be a necessity nowadays like a mobile phone and a laptop for school. Giving her more expensive things isn't necessarily spoiling her if you know she'll need it for everyday.