10 Best Gifts for Fourteen-Year-Old Boys & Girls
There's a certain seniority that comes with being a fourteen-year-old. Since he/she isn't the youngest anymore, it makes everything more official. He/she really is a teenager now!
In this combined list of the best gifts for both boys and girls, you will see the difference between them more clearly. While most fourteen-year-old girls would prefer accessories and cutesy stuff, most boys would still prefer certain toys and gadgets.
Get an idea of what to get your fourteen-year-old by looking at the suggestions below:
Best Gifts for Fourteen-Year-Old Boys and Girls
Top Gifts for Boys
Nerf Sports Aero Howler Football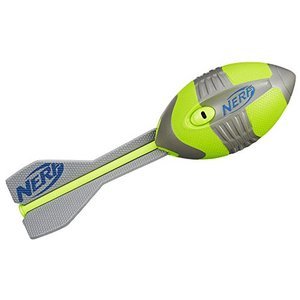 Rating: ★★★★
Review: Being active is something that most boys, whether young kids or teenagers, love doing. It's no surprise that your son still likes playing sports and games in the backyard or anywhere outside. Why don't you give him the Aero Howler for fun?
This football isn't like any regular football. When your kid throws it, it emits a howling noise as it flies. It makes for great entertainment, let me tell you that. A regular round of catch becomes all the more exciting. And if he wants to hear it howl longer, all he needs to do is throw it to a farther distance.
Merytes 10x25 Portable High Definition Binoculars with Compass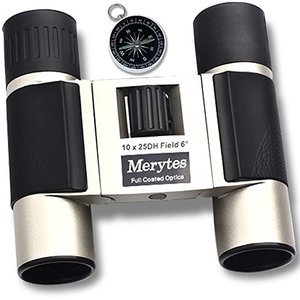 Rating: ★★★★
Review: Not all outdoor activities needs to involve jumping, chasing, and running around. Stealth and accuracy games are also a thing. Or for science enthusiasts, exploring the biodiversity outside can also be fun. Give your kid a portable compass that he can use for his outdoor adventures!
This pair of binoculars come in a very lightweight yet sturdy design, so your son can lways pack it inside his bag. It has a skid-proof handwheel that can be turned to keep the image he's looking at super clear. There are tons of uses for this! Your kid can use it to search for new insects in the back yard. He can use it to enjoy concerts and football games. He can even use it to play against his friends in stealth games.
LEGO Saturn V Building Kit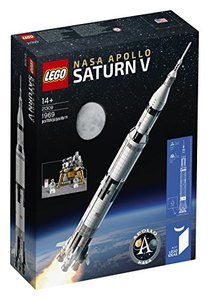 Rating: ★★★★
Review: LEGO is a toy that surpasses age. You can give it to a three-year-old or a thirty-year-old and it wouldn't matter because both will love it anyway! Of course, you can always get sets that become a lot harder to build as time goes on.
And speaking of a harder set, why not give your son the 1:110 scale model of NASA's Apollo Saturn V? This is great if your son is a fan of astrology or is an avid collector of LEGO sets. This Apollo scale model has a lot of removable parts that make it great for role-playing daring space rescues. It even has 3 new astronaut minifigures included. It's also excellent for displaying as it comes three stands.
Skullcandy Hesh 2 Bluetooth Wireless Over-Ear Headphones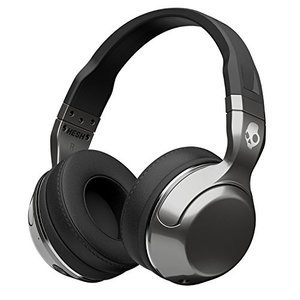 Rating: ★★★★
Review: A trend that I noticed as kids grew older is that they are obsessed with getting a good set of headphones. Some want it to listen better to their favorite artists and bands. Others prefer to have one because of their gaming hobbies.
If your son is all about high-quality sounds, then the Hesh 2 Wireless Headphones from Skullcandy is a nice gift to give him this year. He can comfortably wear it all-day with no problems because of the soft synthetic leather cushions used for the ear caps. It also has a flexible headband to fit your son's head better. And talk about sound! You can hear the powerful bass and natural vocals with this headphones. It can even play up to 15 hours of music when charged at a 100%.
GoGroove BassPULSE Speaker Sound System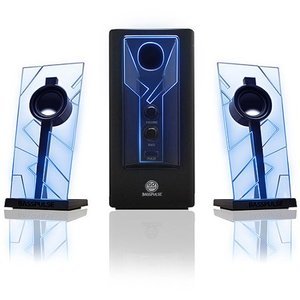 Rating: ★★★★
Review: Not a big headphones or earphones fan, huh? Well, you should probably get your son a whole Speaker Sound System from GoGroove for his room use. It'll definitely rock his world!
The BassPULS System has a 20W RMS power and 40W peak power that will definitely give your son the best bass playing he'll ever hear (that isn't live). With the innovative volume control and bass equalizer parts, he will totally hear powerfully clear audio. This system can even work a number of different gadgets so as long as it has a 3.5mm AUX port. It also has a cool electric blue LED accents making it look sleek and modern.
Top Gifts for Girls
Malala Yousafzai & Christina Lamb - I Am Malala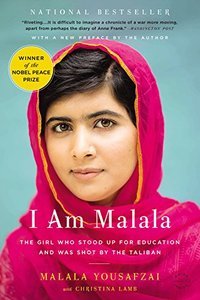 Rating: ★★★★
Review: Us girls are somewhat lucky to live in today's society where some people can see our own worth. But the reality is, not everyone in the world thinks this and a lot of women still suffer from prejudice and abuse simply because of who they are.
Give your daughter the gift of knowledge and inspiration with this beautiful biography written by Christian Lamb about the youngest recipient of the Nobel Peace Prize, Malala Yousafzia. Show her that the importance of standing firm about your beliefs, and speaking about them without any fear. Yes, there will be sacrifices to be made. Yes, it will be a dangerous process. But in the end, it will be worth it if she can change something in the world for the better.
Thankiu2 Giftshop Cinema Lightbox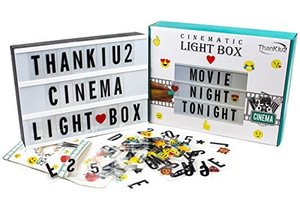 Rating: ★★★★
Review: Social media is a huge part of a teenage girl's life right now. Snapchat, Instagram, Facebook, Twitter, and so much more platforms make them want to take better pictures. Well, why not help your child a bit by giving her this awesome Cinema Lightbox?
With this vintage style lightbox in her room, she can make any space look more put together. That's not to mention the many opportunities for poetic liberties. She can make her own quotes and write her own lines with this adorable message board. She can even look for inspirational sayings so that she can wake up with good vibes. Really, it's a nice and functional piece of décor!
PhotoGiftsStore Custom Photo Magnets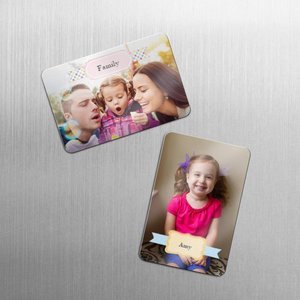 Rating: ★★★★★
Review: Another great and personal gift to give your fourteen-year-old is personalized photo magnets. Print some of her favorite photos and make it easy for her to put it on her board.
Photo magnets are a sweet and unique gift that not a lot of people think about, and they're so simple! You don't need to think a lot about them nor do you need to spend a lot of money to show your daughter that you care for her deeply.
Mind-glowing 3D Moon Lamp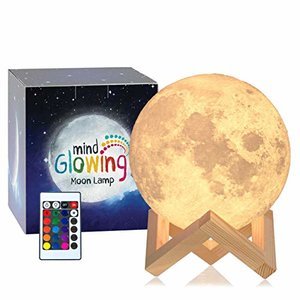 Rating: ★★★★
Review: No one is ever old enough for night lights, that's my humble opinion. If your daughter feels like she's too old for her previous kiddie night lamp, why not upgrade her to this whimsical 3D moon lamp?
It's like having the moon standing right on top of your desk. It's magical, functional, and definitely trendy. With 16 different colors to choose from, your daughter can bask in the shaded glow of this wonderful light in whatever type she wants. It's super easy to use too. All she needs to do is tap the moon to turn it on and off. Plus, this lamp is eco-friendly and is approved by the FCC, CE, 7 RoHS. You won't need to worry about quality because this moon lamp is super durable and the company that makes it offers a life warranty service.
Belkin Boost Up Wireless Charging Stand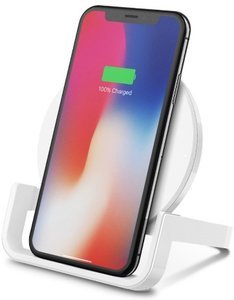 Rating: ★★★★★
Review: Yes, her phone is her life. You've heard it a thousand times by now and by golly, you will hear it more for the years to come. Save yourself from all the whining and complaining by getting your teen her very own wireless charging stand.
It can deliver up to 10-watts of power to quickly recharge your phone. Since it is wireless, she can even bring it along anywhere. It's compatible with any Qi-enabled smartphone so it doesn't matter if your child has a Samsung or and iPhone. Plus, she can still use her phone while it's charging (which honestly is an excellent advantage).
Conclusion
As you can see, being a fourteen-year-old can differ if you're a guy and a girl. That's okay since it's scientifically proven that girls mature a lot faster than boys.
While girls are more likely to appreciate cute décor and Instragrammable things, boys would prefer to get things they could use for entertainment.
At the end of the day, you can always give your fourteen-year-old a gift card if you can't really think of something to get. I mean, gift cards are great gifts in itself since the recipient can choose something that he/she actually wants.