10 Best Toys & Gift Ideas for Four-Year-Old Girls
The great thing about being four is that your little girl's a bit more calm now. She could probably sit still if she wants to, and she can play a lot more quietly sometimes.
Of course, that doesn't mean you should encourage her playing alone most of the time. Toys that can be shared with her friends and siblings can also help develop her social skills which is important since she'll be starting school soon.
Here are some awesome recommendations for gifts that you can get her this year:
Best Gifts for Four-Year-Old Girls
Crayola Light Up Tracing Pad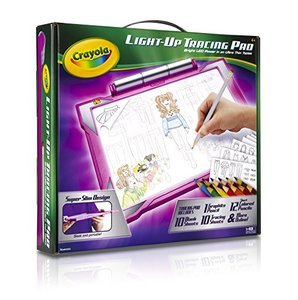 Rating: ★★★★
Review: Encourage her creative skills by giving her this awesome Crayola tracing pad. She can make use of the graphite pencil and the colored pencils that come with this set to trace or draw amazing pictures.
The pad even lights up so she can use it even in low lighting! That's great if she likes hiding under pillow forts or play tents. It's also a good toy to bring when you go out camping since she can play with it even inside a tent at night. Really, it's a great on-the-go toy that develops her drawing skills.
Magna-Tiles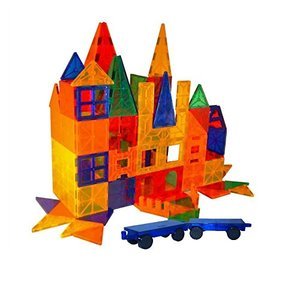 Rating: ★★★★
Review: Magna-tiles are awesome tile versions of blocks. You can build endless structures with the use of this set. And the nice part that your daughter will appreciate? It comes in amazing colors!
These magnetic tiles are perfect for little girls who love building stuff. It doesn't come with a set of rules so she can make whatever she wants. It can also teach her lots of shapes and introduce her to patterns. It's a great self-confidence builder because she can be proud of whatever result she gets and know that she did all on her own!
Sneaky, Snacky Squirrel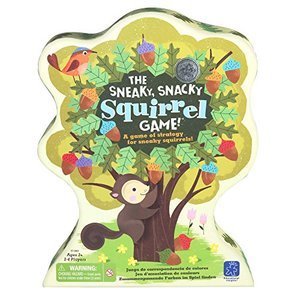 Rating: ★★★★
Review: Ahh, time for some rules! Sit down your kid and introduce her to the wonders of board games. The Sneaky, Snacky Squirrel is easy to understand and beautifully designed.
It can even teach your kid to be a little bit more competitive and bask in the glory of victory when she wins over mommy and daddy! Word of warning though, the Squirrel Squeezer can be a bit hard for little hands to handle… but that just adds another level of challenge, doesn't it?
Pretend & Play School Set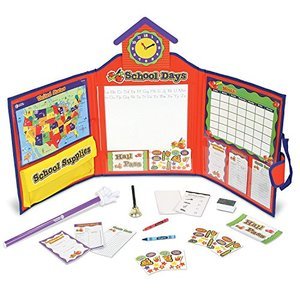 Rating: ★★★★
Review: Some kids want to be doctors, some want to be police officers, and etcetera. Does your little girl want to be a teacher someday? Well, this playset is the perfect toy for her!
This toy allows your kid to pretend that she's in a classroom teaching her very own students. She can teach her stuffed toys when she's alone, or she can even play with her friends and siblings. This awesome set has over 149 pieces which include crayons, note pads, hall passes, awards, and many more. Your kid will definitely feel like she's in charge of class!
Little Tikes Shopping Cart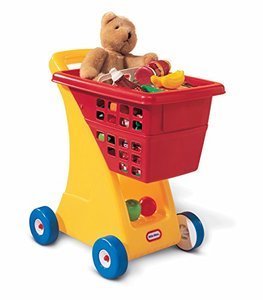 Rating: ★★★★
Review: Who doesn't love shopping for food? Make a future chore seem like fun with this really durable shopping cart. It even has a fold-down seat so your daughter's doll can sit there!
This shopping cart makes a great addition to any kitchen set because it'll make your little girl feel like she's just come straight from the grocery store. It will make her pretend play all the more realistic and fun. Plus, she can use it to lug around her favorite toys around the house with no problem at all.
Melissa & Doug Hi-Rise Wooden Dollhouse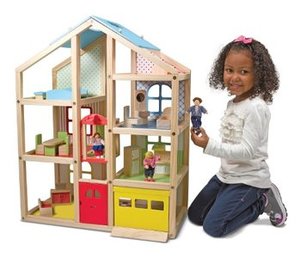 Rating: ★★★★
Review: Every little girl should have a dollhouse of her own. Most dollhouses feature classic stand-alone houses, but that's not necessarily the living situation your kid's feeling nowadays. Today, hi-rises and apartments are the homes for many households.
So why not provide a dollhouse that mimics your own kid's experiences, right? This amazing dollhouse has 6 different rooms, a garage with a working garage door, as well as a working elevator! It comes with three different characters and over 15 furniture pieces. Almost all the sides are open so your little girl can play with her friends hassle-free! You can even buy other sets from this brand to enhance her playing experience.
Kidtastic Microscope Kit for Kids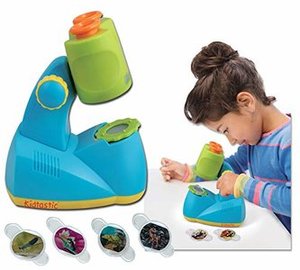 Rating: ★★★★★
Review: Go scientific with awesome toy. Doesn't a microscope just feel super professional? Encourage your kid's lover for observation and exploration with this awesome science kit.
This microscope is designed to provide comfort and ease of use to kids. It has large eyepieces an chunky knobs. The set also includes 12 specimen slides to choose from! Your kid can learn about tarantulas, ladybugs, and so much more up close and personal. You will enjoy seeing her eyes light up when she makes her new 'discovery' that's for sure!
Imagination Generation Slice & Share Picnic Set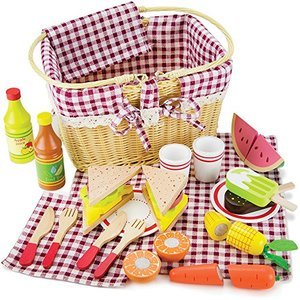 Rating: ★★★★
Review: Ensure that your daughter has a wonderful time at the park with this beautifully designed picnic set.
This wooden picnic set is not only eco-friendly but also more durable than its plastic counterparts. It even has pretend food items with it that your daughter can slice up and share with her picnic party members. Honestly, I'll buy it just for it's design!
Click N Play Beach Sand Toy Set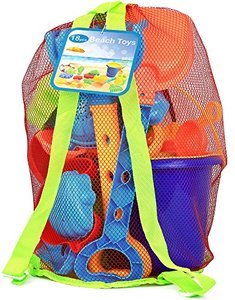 Rating: ★★★★
Review: When you love going to beaches, it's really nice if your kid can bring toys along right? So why not get one that's made specifically for sand and water use!
This awesome set has 18 wonderful pieces made to be used with sand. It includes a reasonably-sized bucket, shovels, rakes, cute molds, and many more. Really, there's a lot of ways that your daughter and her friends can play with these creative toys! Mommy and Daddy can even join in the fun and make sand castles, too.
Disney Princess Girls Bike
Rating: ★★★★
Review: Encourage active play while fulfilling your daughter's princess reams with this amazing Disney Princess bike.
It's made to be used for beginner bikers, and even has special awesome features to keep your kid happy. It has glittery streamers that make her ride look magical, and even has beautifully detailed Disney princess drawings all over it. Plus, it has a magic mirror that lights up to show different Disney princesses for her viewing pleasure.
Conclusion
The great thing about toys is that they can provide entertainment and lots of lessons along the way. Your daughter can practice her social skills while playing with friends. She can learn new skills like building, nurturing, and observing.
Children can do a lot of things with their toys! They make the world a whole lot more interesting, that's for sure.
Encourage your little girl's curiosity with the world. It'll teach her amazing life lessons she can use when she grows up.
Written By Barbara Jenkins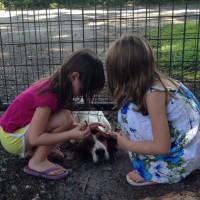 Proud Mother of Two Awesome Kids. When not looking after them, she likes to blog here.