10 Best Toys & Gift Ideas for Six-Year-Old Girls in 2020
Six-year-old girls are curious little people. They marvel in the world like the young children that they are, but most of them just want to act grown-up!
Fascination with independence and doing stuff on their own are quite normal (and adorable at their age). You should help cultivate this with do-it-yourself toys and activity kits!
But there are so many out there! So here's a list of what you can get to help you get started:
Best Gifts for Six-Year-Old Girls
Can Steppers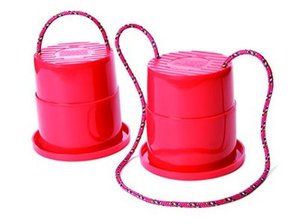 Rating: ★★★★
Review: Ingenious and simple, can steppers are a fun throwback for us parents and an actively exciting game for your little girl. The best part? These aren't made from scraps of tin cans and leftover rope. Each pair is created with durable, and improved materials to ensure that your little girl remains safe!
She can practice her balance and coordination with no problem at all, and even enjoy a game that you once loved as a kid as well. Share stories of your childhood and connect better with your daughter as you bond over can steppers!
Melissa & Doug Fashion Design Kit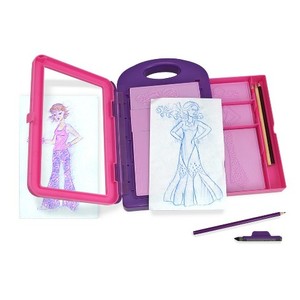 Rating: ★★★★
Review: Most little girls are obsessed with frills and fashion. If your daughter is no exception, then she would probably love this fashion design kit. She can even show everyone her creative skills as she designs dresses and outfits to her heart's desire.
The kit is super easy to use! All she needs is to mix and match the fashion plates and rub her pencils over to complete her looks. Your future fashion designer can even take it with her wherever she goes it has a very hand storage case perfect for traveling. If this kit was around when I was a kid, then I'd probably love it as well to be honest.
Magnetic Poetry – Story Maker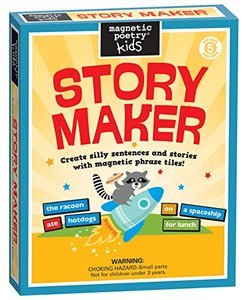 Rating: ★★★★
Review: Reading and writing are skills that not a lot of kids prefer when they grow up. So take this chance to really make them appreciate reading and writing while they're young. Why not help them make their own poetry?
This kit has over 150 magnetic tiles that feature many different words. They have different colors depending on what part of the language they represent so that your little girl can quickly learn about her grammar while enriching her vocabulary. It doesn't matter if she comes up with something deep or silly, just as long as her language skills are being developed. The best part? She can stick her literary masterpiece on the fridge, on the car hood, and hey, even on the omelet maker!
ALEX Toys Eco Craft Scrapbook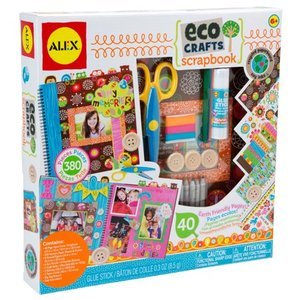 Rating: ★★★★★
Review: Another fantastic arts and craft idea to gift your very artistic child is a scrapbook. She can use it to store her memories of friends and family while developing her creative skills.
What's better about this scrapbook among other types is that the whole set is earth-friendly. It has stickers, frames, pencils, and other craft items that your little artist may need. All you need is just to print pictures for her, and she can do everything else for herself.
HedBanz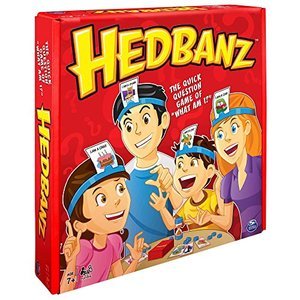 Rating: ★★★★
Review: Another great game for your little girl and the entire family is HedBanz. If your child is familiar with the app Heads Up, then she'll love this physical version of it!
HedBanz is a fast-paced family game that's super easy to follow. All you and your kids need to do is ask yes or no questions and guess what's on the card. The goal is to be the first player to guess whatever card you have! It's a fun way to stimulate your child's brain and deductive reasoning. Honestly, it'll even make you think!
Baby Alive Sweet Tears
Rating: ★★★★
Review: A classic little girl toy is dolls. Baby Alive is one brand that's making lots of noise in this generation, and for good reason!
This Baby Alive doll is great if you want your child to learn to be sympathetic and nurturing to those who aren't feeling well. The doll cries real tears, shows what it feels, and interacts with the check-up tools that come with it. Your little girl might even learn a new language since the doll can speak both in English and Spanish. You might say that it's expensive for a doll, and that's true. But I can tell you that it's worth it.
ALEX Toys Craft Super Knot a Quilt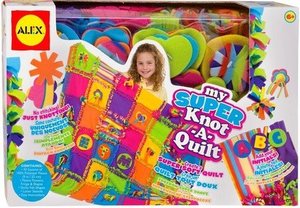 Rating: ★★★★
Review: Give your little girl a long-term project, and challenge her creative skills with this DIY quilt set. Don't worry, she doesn't need to do any sewing to finish this job!
All she needs to do is layer all the cloths and tassels and tie them in knots to create her own personalized quilt. This is the perfect indoor project that challenges her fashion and creative ability. It's also a good introduction to basic sewing since she'll have to combine and connect different kinds of fabric together.
My First Mindblowing Science Kit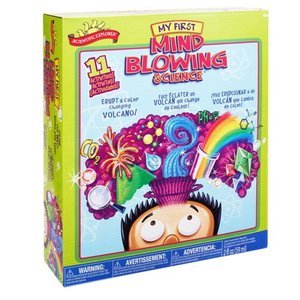 Rating: ★★★★
Review: Does your daughter love observing and experimenting? Then she might like to try this awesome science activity set.
This experiment kit has over 20 pieces that helps your little girl explore the world around her and learn the basics of chemical reactions. It does have a few chemicals as well, but don't worry because each of them are safe for kid use. Of course, it's still better if you supervise just to make sure everything's going well.
Disney Princess Sparkling Styles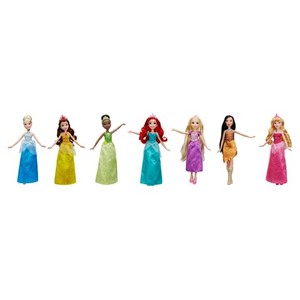 Rating: ★★★★★
Review: Little girls will always love dolls, and who wouldn't want to have a Disney princess or seven in her collection? Get this wonderful set for your royal princess, and see her smile light up her face.
Each of the dolls feature seven of the most popular Disney princesses to date. All of them wearing their iconic outfits. They're pretty simple and straightforward to play with. Nevertheless, I'm sure it'll still be a huge hit with your kid!
LEGO Friends Stephanie's House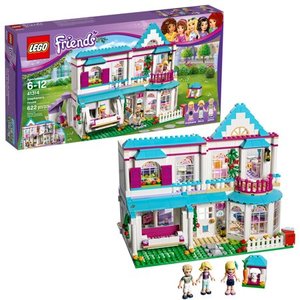 Rating: ★★★★
Review: LEGO is one of the most popular toys that both boys and girls can play with and love. With its popularity comes many sets, and one of those sets are LEGO Friends.
Why not start your little girl with Stephanie's beautiful house? She owns a two-story home that has over 4 rooms as well as a spiral staircase and a porch. Plus, the set also includes lots of different accessories that your child can use to decorate the whole house. She can even play with Stephanie, her parents, and her baby rabbit.
Conclusion
Six is a beautiful age to be. It's really the time between being a toddler and being a real child. She can understand a whole lot more that goes on around her.
Plus, it's a time when your little girl wants to become a little bit more independent. So let her! Give her activities that she can do on her own and allow her to explore her surroundings. Toys can be an immense help, so I suggest that you make the most of them while you can!
Written By Barbara Jenkins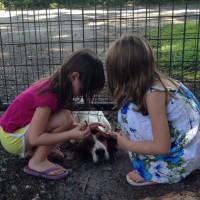 Proud Mother of Two Awesome Kids. When not looking after them, she likes to blog here.