10 Best Toys & Gift Ideas for Seven-Year-Old Girls in 2020
Games are a great way to practice your children in their much-needed skills. With toys and fun activities, you can develop their personalities, their development, and their whole outlook in life.
Help your little girl enrich her nurturing and creative skills among many other useful abilities. With the help of toys and games, she can develop her talents while being well-entertained.
But there are so many amazing gifts to choose from! Here are a few recommendations to start you out:
Best Gifts for Seven-Year-Old Girls
Learning Resources Botley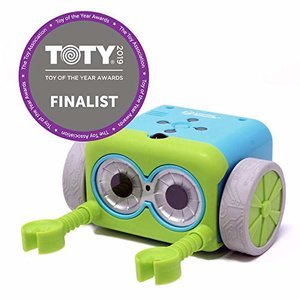 Rating: ★★★★
Review: One useful skill to learn today is coding since most of our daily tasks are heavily reliant on computers and other modern machines. Learning how to code early on can help your daughter get ready for her future.
So why not get her Botley? With Botley, your little girl can learn the basics of coding even without a screen. So that means, it doesn't rely on existing platforms like iOS and Android. This screen-free play allows your child to concentrate on the task at hand without other distractions. When she successfully finished her code, she can see Botley obeying her commands like going through obstacle courses and following pre-determined paths.
Tamagotchi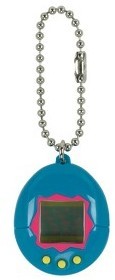 Rating: ★★★★
Review: Your little girl is ready for a little bit of responsibility. Instead of getting her a real-live pet, why not allow her to get used to taking care of a pet simulation first? Do a throwback and give her a Tamagotchi!
I remember not being able to go anywhere without my little digital egg. It's time consuming and challenging to keep your pet alive, but it's very fulfilling when your pet grows old. At the same time, she will know how her actions always have consequences. If she doesn't take care of her pet, it can die and your little girl will have to start over. Tamagotchi has a simple interface and cute pixelated graphics that may look outdated but in my eyes… it's only vintage!
Num Noms Lipgloss Truck Craft Kit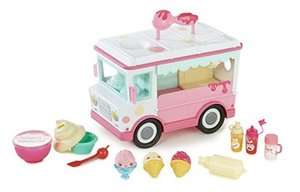 Rating: ★★★★
Review: Women will know how hard it is to look presentable all day, every day. That's why beauty accessories are an essential help to most of us. So why not give your daughter a chance to make her own beauty accessory in a cute and fun way?
Num Noms has a fantastic set featuring an ice cream truck that you can use to make your own lip gloss. You can choose from the different flavors and sprinkles, mix them all together, and put in the ice cream machine to get your delicious finished product! It's really an adorable way to exercise your little girl's activity and even I'm excited to use this toy at least once!
ALEX Toys My First Sewing Kit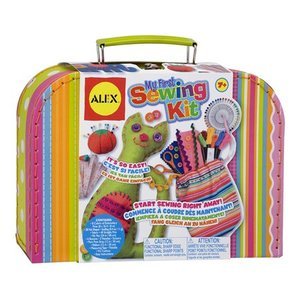 Rating: ★★★★
Review: Sewing is a critical skill that your daughter (and even sons) need to learn. Sometimes knowing how to put together fabrics can be the difference between surviving and not. So train your little girl and give her a basic sewing kit.
This fantastic kit has different needles, pins, a pair of scissors, a measuring tape, and lots of different fabrics to get your child started. She can start sewing anywhere at any time of the day so it's really great for on-the-go. She can even use stuffing and buttons to personalize and design her creations!
Learning Resources Primary Mix & Measure Set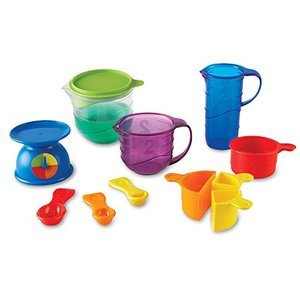 Rating: ★★★★★
Review: Let's face it. Kids love mixing stuff. There's just something inherently exciting about seeing everything all together. Make it more exciting by getting your daughter her very own mixing set!
Not only will your little girl have her own set, but she can also learn an additional skill: measuring. The set has a lot of pieces so that she'll learn many different ways on how to mix and measure different kinds of material. But there's more! The set also has guides that teach your kid to do fun experiments like creating goo, mixing puffy paint, and the most popular of all, making slime!
Fat Brain Toys Acuity Game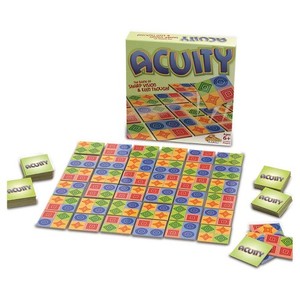 Rating: ★★★★★
Review: The classic memory game is a timelessly exciting activity to do with your kid. It's a form on entertainment that has been tried and tested to be effective in developing your child's memory. But why stop there when you can issue her an even more challenging game?
Acuity is a type of memory game that also exercises your little girl's visual acuity. She needs to detect the hidden patterns in the board. It's challenging, engaging, but very simple to play. The best part is, she can also develop her social skills since she will have to play with you, her friends, and the whole family!
PlayMonster Marbleocity Mini Skate Park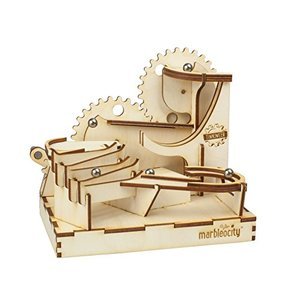 Rating: ★★★★
Review: Looking at marbles rolling around might seem a little simple and boring, but your daughter can actually learn something useful.
You can also ask her to join you while you're assembling the skate park so that she can develop her building skills as well. Once the marbles are rolling, she can also learn about projectile motion, centripetal force, and other terms. It's interesting how a simple game can provide a lot of information!
Hasbro Simon Game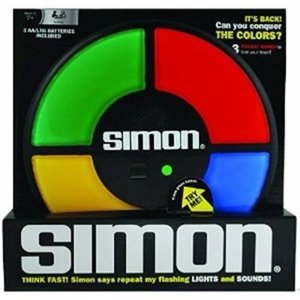 Rating: ★★★★
Review: The Simon game is a classic that many generations have played throughout the years. So why not teach your kid the well-love game?
Gameplay is super easy to follow. All she has to do is repeat the color pattern that the game shows you. Think that's too easy? Well, don't be complacent. As you hit more correct patterns, each succeeding one becomes more complicated, and you might find yourself and your little girl struggling to remember. Let me just say that the Simon Game is still remarkably fun to play!
Chicago Sidewalk Girls' Skates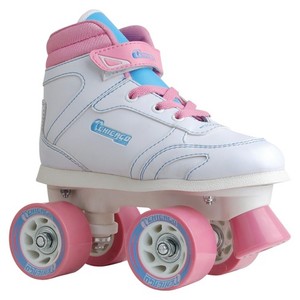 Rating: ★★★★
Review: Scooters and skateboards are nice toys and all, but let's not forget another classic! Roller skates are a fun and challenging way to practice your little girl's balance and coordination.
This pair is made from plastic and PVC with an aluminum frame material, which makes it highly durable and safe for your daughter's use. Of course, you will still have to watch over her since the wide wheels and sturdy straps will not prevent most falls. But with lots of patience and constant practice, you'll see your little girl scooting around in no time!
Shopkins Kinstruction Town Center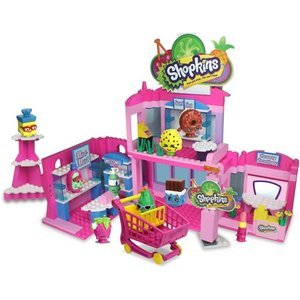 Rating: ★★★★★
Review: Does your little girl like Shopkins? They're adorable (and quite useless, honestly)! Well, she'll probably be head over heels with this new addition.
If I'm being honest, collectibles like Shopkins don't really do anything but they're still worth getting. It's a great reward and can teach your kid the fun and responsibilities of collecting. With this Two-Level Supermarket, her Shopkins toys might actually be played with. She can imagine that the supermarket is their home and the Shopkins are actual dolls. But most importantly, it's cute and pretty!
Conclusion
At the age of seven, it's a great idea to provide your little girl with activities that she can do on her own. It's also great if she can design and create something tangible that she can show off to you and the whole family.
She's no longer a baby at this point, and will need to learn how to do things independently. Toys are a good way to help her get used to working alone.
At the same time, she will also need to learn how to get along well with others so toys that make her play different people are great as well.
Written By Barbara Jenkins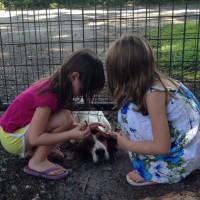 Proud Mother of Two Awesome Kids. When not looking after them, she likes to blog here.