10 Best Toys & Gift Ideas for Nine-Year-Old Boys
Your little guy isn't so little anymore. Sure, he loves playing and making a ruckus, but being in school for a while now has changed his likes and dislikes considerably.
He'll have specific interests that can keep him busy for days on end, and you should definitely encourage this! Does he want to become a biochemist in the future? Get him a science kit! Is he into extreme sports? Start him out with skates!
There are tons of choices to choose from, so here's a list to help you get started:
Best Gifts for Nine-Year-Old Boys
MAX'IS Creations The Soccer Mug With A Goal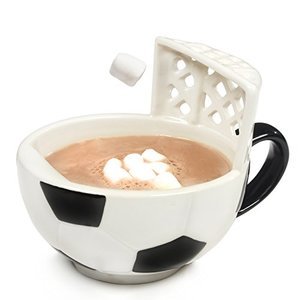 Rating: ★★★★
Review: Your boy is at age where you can give him gifts that aren't necessarily toys anymore. A good example of that? This soccer mug from MAX'IS!
Your soccer fanatic will surely love this amazing cup. He can use it as his daily glass or whip it while watching important games. Plus, he doesn't even need to follow the 'don't play with your food' rule with this mug! He can definitely score with marshmallows, cereals, and the like into the goal design!
Razor Jetts Heel Wheels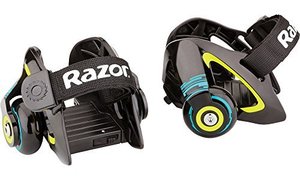 Rating: ★★★★
Review: During our time, roller skates were sold as separate pairs of footwear. It was an inconvenient time for us enthusiasts. But now your kid doesn't need to go to all the trouble of bringing 2 pairs of shoes!
With the Razor Jett Wheels, you only need to strap them down to the shoes he's already wearing. They're also super easy to adjust and use. Thinking of his safety? Don't worry! Razor Jett wheels are made super durable 50mm urethane wheels as well as a heavy-duty frame. Just remind your kid to skate around with caution!
AmScope Beginner Microscope Science Kit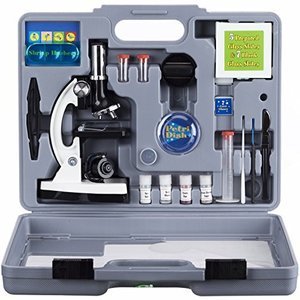 Rating: ★★★
Review: Does your kid want to become a scientist in the future? Biochemist, botanist, forensic anthropologist, entomologist, or whatever else '-ist' there is? Well, get him started with his very own microscope kit!
This incredible kit has over 52-pieces in it which includes a compound microscope that can provide different magnifications, from 120x to 1200x. Aside from that, this microscope even has LED and mirror illumination and looks highly realistic. Your kid will definitely appreciate this new scientific tool in his collection.
Made By Me Build & Paint Wooden Cars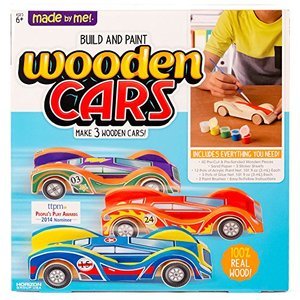 Rating: ★★★★
Review: Most boys have an intense fascination with cars, or any type of vehicle honestly. But giving him car after car after car can be boring and monotonous. So why not allow him to design his own car?
With the pre-cut wooden pieces, your kid can easily make three different race cars. He can even create the cars all on his own because all he needs is a pot of glue. I really recommend this set since it also practices your son's creativity since he can also paint and design each car into what he wants.
OgoSport OgoBild POD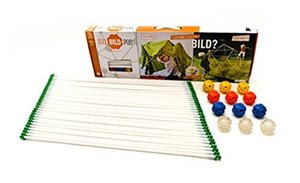 Rating: ★★★
Review: Do you remember building pillow forts when your son was younger? Or what about the playhouse your son wanted for the backyard? Well, now you can leave him to build his own!
OgoBild allows your son to exercise both his building skills as well being active. In a set, your son will get 12 balls and 20 connector tubes so help him build the fort of his dreams. Think about all the structures he can build, from domes and forts to cubes and tunnels. Plus, the OgoBild isn't just for building places to stay in. He can even make cubes and balls to toss and bounce around with!
Hasbro Bop It!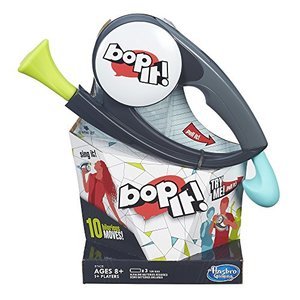 Rating: ★★★★
Review: Bop It! may look simple but let me tell you right now, it's super challenging! No matter your age, you'll find the game hard but super fun. Plus, your kid can bring it even while on-the-go.
Bop It! has very easy to understand game mechanics. All you have to do is follow the directions told from the speaker before the time runs out. It may seem easy at first but the fast-paced commands will have your boy scrambling in no time. It's totally entertaining to say the least!
Engino Discover Stem: Levers, Linkages, & Structures Building Kit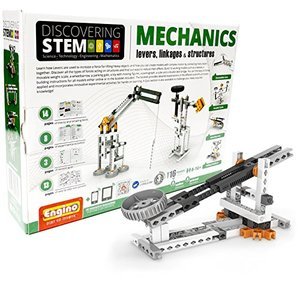 Rating: ★★★★
Review: While LEGO and toy blocks are great toys for would-be engineers and architects, why stop there when you can get more advanced toys to help them develop their needed skills?
With this set from Engino, your kid can create lots of different structures with the step by step illustrated instructions that come with it. He can make use of levers and discover how applied for and direction of motion works. It's like learning all about physics by playing games. No boring stuff allowed!
Decoloris Shop Dragon Wooden 3D Puzzle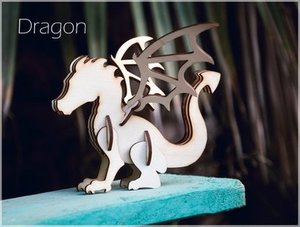 Rating: ★★★★★
Review: Sometimes, kids like stuff that don't actually exist like aliens or dragons. That's not a bad thing! Encourage his love for the winged creatures with this awesome wooden dragon puzzle.
Not only is it environment-friendly but this 3D puzzle is also highly durable. It's super easy to assemble and just needs 12 pieces to complete. Your son wouldn't even need any type of adhesive to finish this puzzle! Plus, he can even paint it with watercolor and whatnot to help make it look more realistic.
Think Fun Gravity Maze Board Game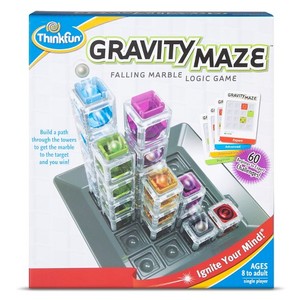 Rating: ★★★★
Review: Gravity Maze is a great game to exercise your kid's logic. It has very clear instructions so he can start playing as soon as he gets the box.
You don't have to worry if it's your kid's first time encountering this puzzle since it can cater to beginners and experts alike. Let me just say that this puzzle will definitely hone his spatial reasoning and planning skills. And all he has to do is get the marble where it should go! Simple yet challenging, the perfect balance to logic puzzles.
Wham-O Hamper Hoops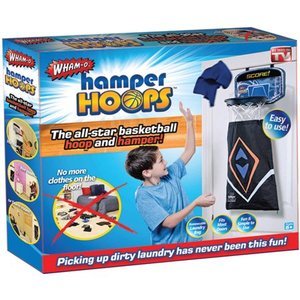 Rating: ★★★★
Review: Cleaning up is boring. I can deeply sympathize with that. But it's a chore that you couldn't not teach your kid. So how do you go about it? Make doing the chore fun!
Put up the Wham-O Hoop atop his door, and watch him clean his room in no time. Each hoop is made up of a backboard, a new, and a laundry bag. Let me tell you now that this is a really smart and innovative invention indeed. He can shoot or dunk his clothes inside his hamper, and make cleaning up his room an enjoyable game.
Conclusion
Learning new stuff while having fun is a great way to experience the world and develop new skills. Your nine-year-old is definitely up for more complex challenges so give him the chance to enjoy activities that will help him discover new skills and talents.
Remember that having fun doesn't necessarily translate to being entertained only. Toys, gadgets, and activities can keep your son highly engaged and well-educated.
Written By Barbara Jenkins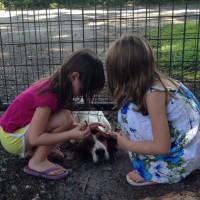 Proud Mother of Two Awesome Kids. When not looking after them, she likes to blog here.