The Top Art Desks for Kids in 2021
Art is an excellent way to cultivate your child's creativity and imagination. It's a free-form expression that can be done anytime and anywhere. But it can get messy, especially when it involves young kids. That's why you might want to invest in an art desk!
Having an art desk helps keep your room clean and free from unwanted mess like paint smudges or walls marked with crayons. At the same time, it helps keep all the necessary art materials organized in one place. There are tons of designs to choose from when it comes to art desks! Discover which one works the best for your kid by reading on below.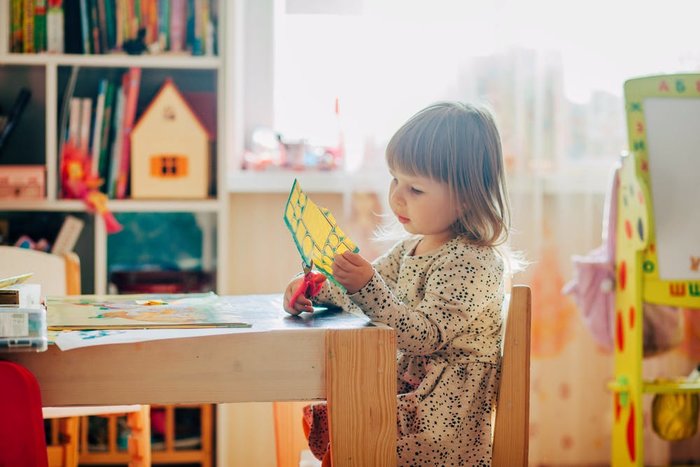 Our Top 7 Picks for Art Desk
Art Desk Buying Guide 2020
Size Matters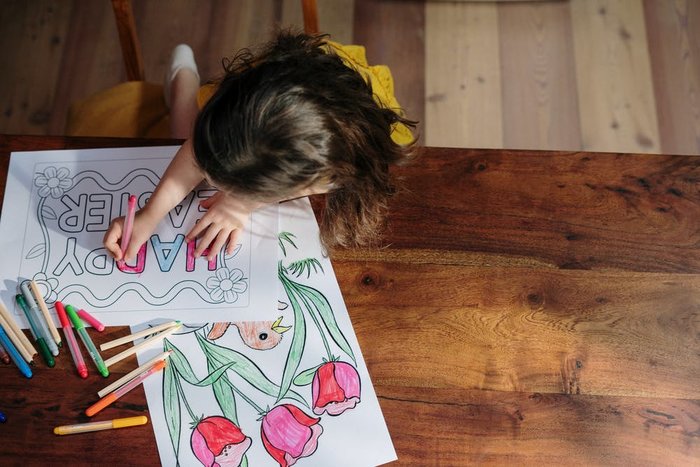 How high your art desk will directly affect your kid's ability to use it to the best of their ability. You should get an art desk that's appropriate to your child's height. Will they reach it when they're sitting down?
Aside from height, you should also make sure that the art desk is wide enough for your kid. Young children aren't really great with their balance yet so make sure that your child can comfortably sit down and not fall over.
The size of the art desk is important for long-time drawing because your child need to be 100% comfortable to really get into the groove of making art.
Does It Have Storage?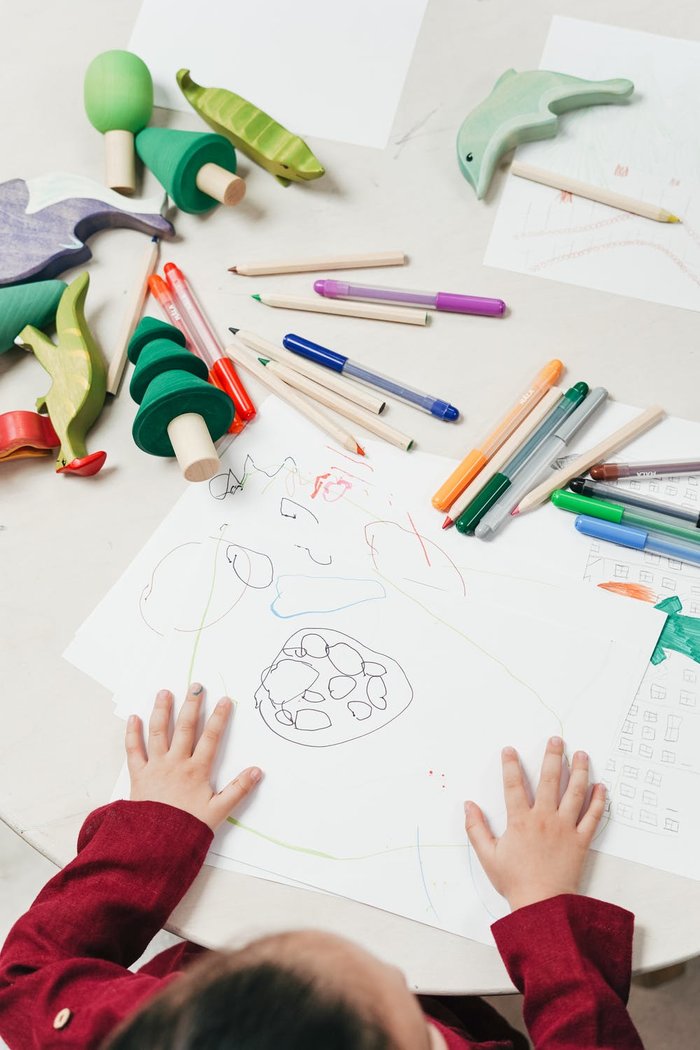 One exasperating thing about arts and crafts is its likelihood to become messy. Your child will also be using tons of different art materials. Their art things will definitely need a place to keep organized.
Some art desks come with cubby holes and organizers for better storage. You can put paper stacks, crayons, markers, paint, and so much more in your kid's art desk. With these things easily on hand, you wouldn't need to look for them or make a mess in the room.
Types of Art Desks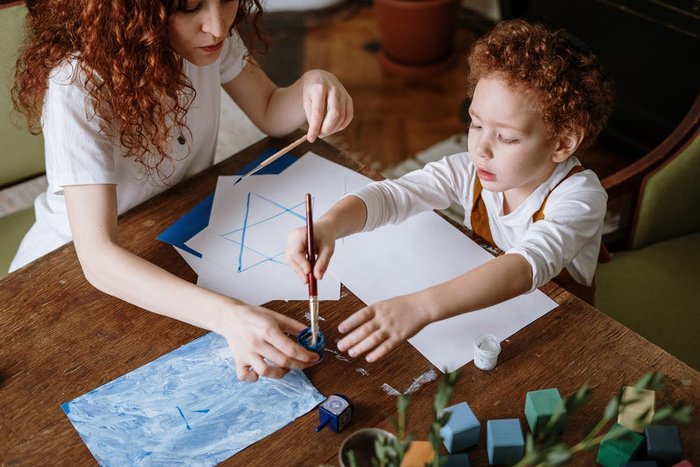 There are many types of art desks that you can choose from. Each of them has their own pros and cons. The best type of art desk for you will depend on your kid's preference and your room space. Some kinds of art desks are: - Traditional Table and Chairs. If you have more than one child, a this set is the perfect art desk for them. A table and chair set can seat two to four children at one time and have tons of space left for creating art. - School Desks. If your room is a bit small, no worries. An chair with a desk attached to it can save space that you need while still giving your kid a designated area for making artworks. - Portable Art Desks. If your little artist loves making art everywhere, it might be a good idea to invest in a portable art desk. You can clip this on the back of your car's passenger seat or even bring it along to your travels. - Transformable Art Desks. Some art desks can transform into different things so that your kid can maximize its use. One example is having an art desk that transforms into an easel.
The Best Art Desk
Crayola Color Wonder Mess Free Art Desk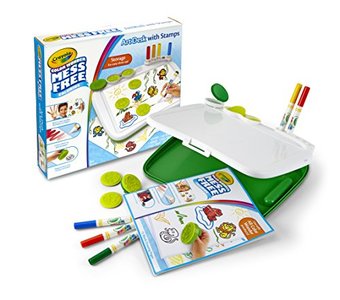 Our Rating: ★★★★
Review: If you don't have the space for an actual stand-alone art desk, this one from Crayola will be a godsend. Your child can use this portable desk on the floor or on top of the dining table with ease. Plus, it's easy to clean and comes with pens that are specially formulated to work only on Wonder paper.
Aside from the convenient markers, this art desk also comes with stamps to really get your kid into the groove. It's also great for travel because this art desk is compact and lightweight.
Kittrich Corporation EZDesk Travel Activity Kit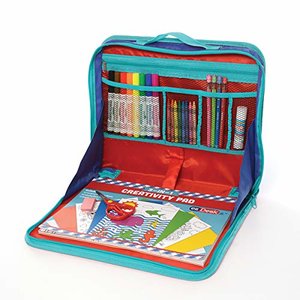 Our Rating: ★★★★
Review: Portable art desks are lifesavers when you travel a lot. This laptop-styled art desk can even be used while in the car. Isn't that amazing? You can keep your kid busy during long drives. What's more is that it has tons of convenient mesh pockets to store your child's art materials like crayons and pens. It also has a zippered pocket for other things like scissors and small rulers.
And when your child is finished, all you have to do is fold the desk in half, zipper it close, and carry it around using its handle.
Delta Children Paw Patrol Chair Desk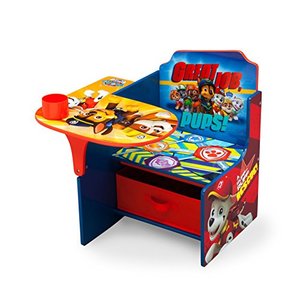 Our Rating: ★★★★★
Review: Think your little toddler will like to get in on some big kid school vibes? Then get this chair desk from Delta Children. It comes in an awesome Paw Patrol design which is perfect since most little kids love this puppy squad.
The desk is large enough for while pieces of paper and has a removable cup holder that can store art materials like colored pencils and crayons. It also has a storage bin under the chair for larger and bulkier art supplies.
Delta Children MySize Kids Wood Table and Chair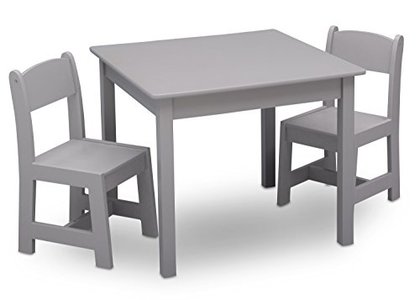 Our Rating: ★★★★
Review: If you have more than one child, it might be better to get a table and chair set instead. This set from Delta Children is specifically made for small children's heights so you know they'll be comfy when they use it. It's spacious enough for different kinds of arts and crafts projects and not just for drawing.
What's more, it doesn't necessarily need to be for art purposes. You can also use it for snack time or for homework and more.
Step2 Great Creations Art Desk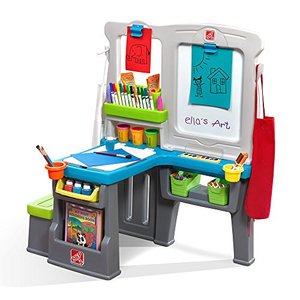 Our Rating: ★★★★★
Review: If you want the ultimate art desk for your kid, then this one from Step2 will definitely be a hit! It has a spacious desk for drawing and writing, a built-in chair, lots of storage space for various art supplies, and even a side-hook for your kid's apron. It also has a large compartment perfect for storing a few coloring books and notepads.
But that's not all! This art desk even has a double-sided easel. One side is a dry-erase whiteboard and the other side is a chalkboard. There are just so many ways to use this art desk!
TOP BRIGHT Wooden Art Easel Table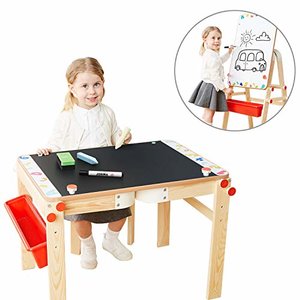 Our Rating: ★★★★★
Review: If you're going for a minimalist or rustic theme for your kid's room, then this art table is a great addition. It is made from light wood which matches your aesthetic perfectly. It has tons of space for your child's art projects and even has a long storage bin to house different art supplies.
But what makes it ultra-unique is that it is transformable. You can turn this art table into an easel. Your kid can either use it as a whiteboard or a chalkboard. It's even magnetic so you can hang up alphabet or number magnets as well!
FDW Kids Desk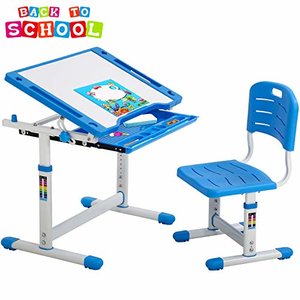 Our Rating: ★★★★★
Review: Is your kid serious with drawing and making art? Well this drafting table might just be what they need! It has all the space your kid will need to make their artworks. It also has a convenient adjustable knob so you can change the angle of the table depending on what they're doing; be it writing, reading, or drawing.
What's more, this drafting table encourages correct posture which helps improve blood circulation and airflow. You can even store stationery and art supplies in the cubby under the desk for easy reach!
Frequently Asked Questions
How to Organize An Art Desk?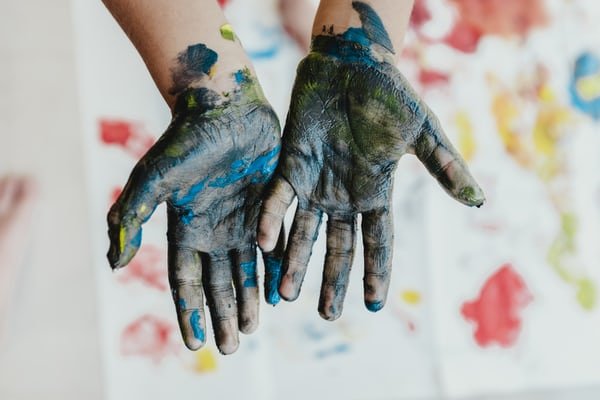 Organizing an art desk will depend on your child's likes when it comes to arts and crafts. But one general way to keep your art materials in order on top of your art desk is to use pen holders. Pen holders can keep in markers, crayons, pencils, and so on.
You can also use small drawers to house other art materials like erasers, small paint pots, and the like.
Should I Get a Tilted Art Desk or A Flat One?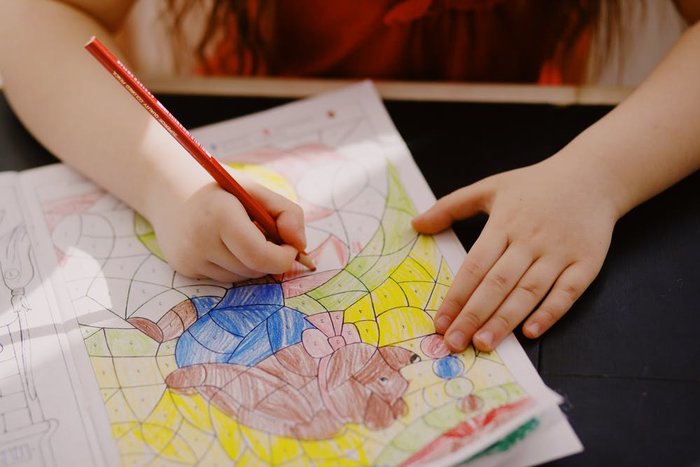 You don't really need to worry about getting a flat or tilted art desk for your little kids. Simple flat desks are enough to keep their attention on their artwork.
But if your child is serious about art or is old enough to really get into the hobby, a tilted art desk can provide them with a better vantage point for drawing.
How to Make A Wooden Art Desk?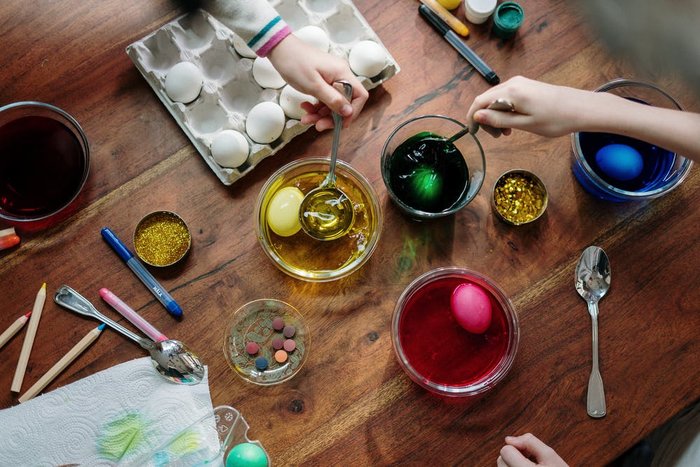 Making your own art desk is simple, especially if you already have experience with DIY projects. It's just like building a simple rectangular table.
First, you'll need to measure your space. Get the measurements for your table so that you know it'll fit your place. Then buy the materials you need from the shop like wood, nails, and the like. Make sure to cut your wood pieces in the perfect dimensions and sand it thoroughly. Use wood glue to keep pieces together. Attach the legs and paint or varnish everything.
Conclusion
Art desks might not seem like a necessity. But for kids who love making art and doing crafts, an art desk will be immensely helpful. You can even use this as a working desk for schoolwork and other kinds of activities, so it really won't go to waste.
Plus, an art desk can help keep your nursery or rooms clean. So what are you waiting for? Let your kid's go wild with their imagination and have them make art on their new art desk!