The Best Baby Gym Products in 2022
Child development starts as early as the first week of your baby's life and continues all throughout their childhood. It's a good thing, then, that some toys can aid in their development both in a physical and mental sense. One such toy is a baby gym!
Don't think that a baby gym is just about physical developments. Although it's called a gym, this toy can also help your child improve mental capabilities like learning cause and effect and such. That's why it's important to get one for your growing baby. Discover which baby gyms to get for your little one by reading on below.
Our Top 7 Picks for Baby Gym
Baby Gym Buying Guide
Why Do You Need A Baby Gym?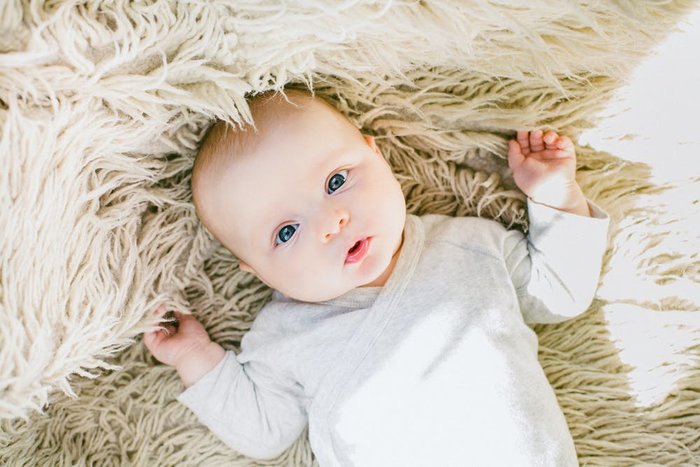 Even if you wanted to, holding your baby all the time is impossible. You'll need to do chores and other responsibilities that just wouldn't work when you're lugging a baby around. That's where a baby gym comes in. You can place them there while you spruce up the room without any problems.
Baby gyms are also vital when it comes to various baby milestones. It helps improve visual, sound, and tactile skills. It can also strengthen their muscles and develop better motor skills during tummy time.
When Will You Need a Baby Gym?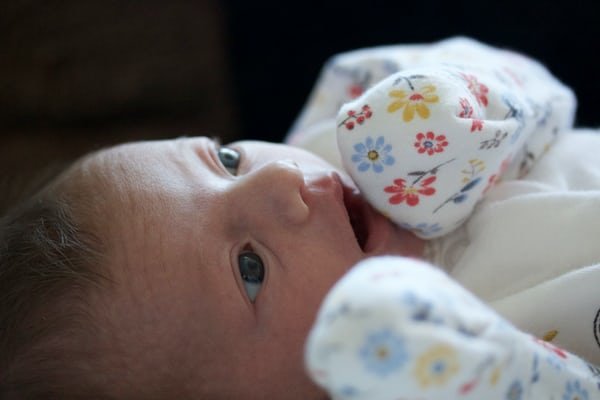 Baby gyms can be used by newborn babies if you really want to. But they won't fully appreciate everything they can do in it until about three months of age when their hand-eye coordination is starting to develop.
Reaching out to dangling toys and turning on their tummies are just some of the activities that can help your child reach milestones while using a baby gym.
How to Choose Your Baby Gym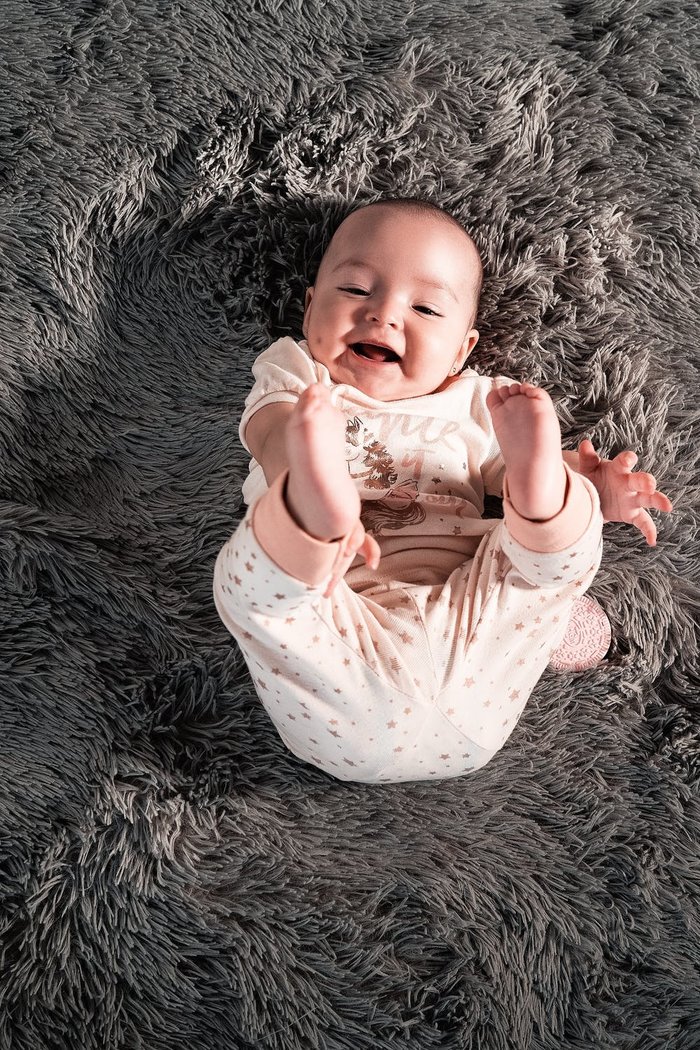 There are many types of baby gyms so you know you'll find something that fits you and your baby's need. Choosing which baby gym to get really depends on your preference. It can be as easy as picking what color to get or something more unique, like if you it to be ultra-soft or not.
Some types of baby gyms you'll have to choose from are: • Soft and quilted • Designed by Childe Development experts with lots of toys • Comes with lights and music • Easy to store and travel-friendly • Minimalist design • And so much more
The Best Baby Gym
Bright Starts Fun with Sesame Street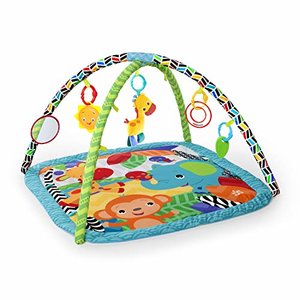 Our Rating: ★★★★★
Review: Let your baby explore the wilderness with this safari-themed baby gym. You can play with it in three ways: as a tummy time play mat, as a traditional play gym, and even as a car seat toy. Your child will definitely love playing with the zebra chime, the rattle, and even the mirror.
It's also super easy to bring along. Just remove the toy bars and fold the mat! This baby gym is also conveniently machine washable.
Bright Starts More-in-One Ball Fun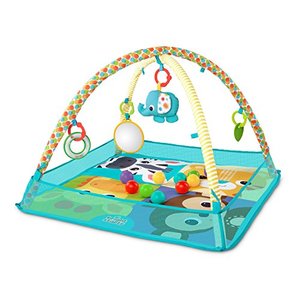 Our Rating: ★★★★
Review: For babies that can sit up or turn on their tummy on their own, this baby gym from Bright Stars is a great choice. It has four mesh walls to keep your baby inside the mat so that they can play with 10 plastic balls and not lose them.
Like other baby gyms, it also has a toy bar with an elephants plush that emits four different sounds. It also has a rattle and a mirror to encourage self-awareness.
Fisher-Price Deluxe Kick & Play Piano Gym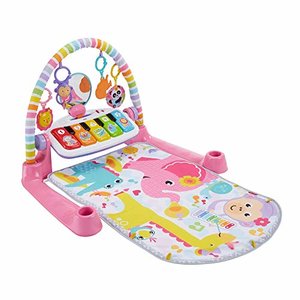 Our Rating: ★★★★★
Review: This baby gym from Fisher-Price has tons of activities that your baby can do, and the best thing about it is that it's so transformable. You can play with the baby gym as a whole or individually. You can use the mat as a lone play mat, keep the toy bar in two different places depending on your baby sitting or lying down, and so on.
You can even play with the piano two ways: either as a kick piano or remove it to play with your hands. Because it is repositionable, this baby gym is the perfect toy until your baby is bigger!
Infantino Pond Pals Gym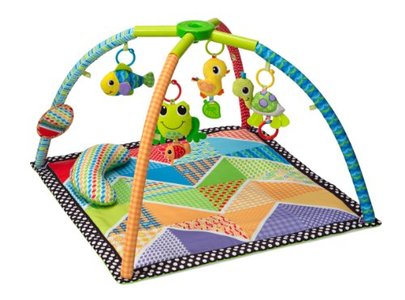 Our Rating: ★★★★★
Review: Babies love bright colors and interesting patterns because it holds their attention and really helps improve their visual skills. This baby gym is a great way to help them with that. It even has tons of dangling toys from fishes to frogs that your baby will love reaching up to.
But that's not all! This baby gym also has a soft bolster that can be used as a pillow or support for tummy time.
BABY JOY Portable Wooden Gym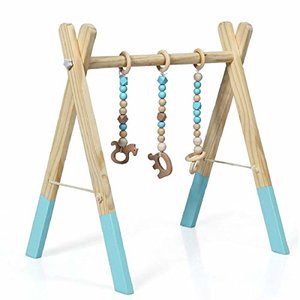 Our Rating: ★★★★★
Review: Sometimes our room aesthetic is equally important so make sure to get a baby gym that matches your room perfectly. For minimalist and light wood rooms, this baby gym from Baby Joy is perfect! It is made from pine, lotus, and beech and is colored with environmental paint to keep it eco-friendly and safe for baby use.
This baby gym has three hanging toys all with a line of beads for tactile development. At the end of each toys are cartoon shapes that can be used for sensory stimulation. Plus, this baby gym is foldable so that you can easily store it away.
Baby Einstein Contrast Playmat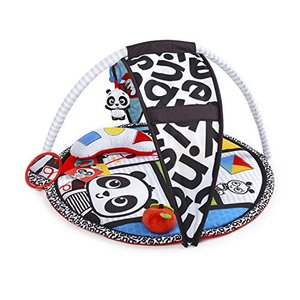 Our Rating: ★★★★
Review: Contrasting patterns can really stimulate your kids visual skills so a baby gym with high-contrast prints like this one from Baby Einstein would be very beneficial. You're sure to see your baby super engaged with the interesting patterns. This baby gym also comes with 20 minutes worth of music to aid in auditory development.
What's more, this baby gym has a soft bolster to support them during tummy time. You can also use it as a pillow. There are also hide and reveal toys in this baby gym that will really encourage your little one's curiosity.
B. toys by Battat Quilt Gym
Our Rating: ★★★★★
Review: Now, this baby gym is the perfect thing to get if you want only the softest and most comfortable for your precious baby. Not only does the colors look pretty in this baby gym, but it also comes with the most cushiony quilt you can ever imagine! Lying down on this baby gym will feel like heaven!
It also has 5 different dangling toys which includes a squeezable hot air balloon, rattles, and a baby mirror. This baby gym is also super easy to store and bring along during your travels.
Frequently Asked Questions
How Long Do Babies Use Play Gyms?
Baby gyms can be used even by newborn babies. At this age, you can use it more as a play mat where you can leave your baby alone for a few moments. By three months of age, your baby's hand-eye coordination will start to develop and the toys in the baby gym can help improve those skills.
But really maximizing the use of the baby gym won't start by about 18 months of age because that is when eyesight and tactile development becomes more evolved. As long as your baby likes playing with the gym and fits under it, you can continue using it.
Are Play Gyms Good For Babies?
Play gyms are great for your baby's physical and mental development. Gross motor development is the most obvious since your baby is encourages to use their muscles. They can really develop their arms, legs, tummy, back, and even neck.
Even their mental development can be boosted. Play gyms can develop self-awareness through baby gym mirrors or learn how to interact with their environment through different textures, sounds, lights, and colors that a baby gym provides.
Are Baby Activity Gyms Necessary?
In a way, you can think of baby gyms as a necessary toy to get. That's because it's a very educational toy that targets both physical and mental development. You won't find a lot of toys that can do this and be used from birth to more than a year old.
Sure, you can probably take care of your baby well without ever buying a baby gym. But why pass up this awesome opportunity? For all the help in development you can get, baby gyms don't even cost that much. It's a really good investment, for sure.
Conclusion
Baby gyms are an essential part of your child's play time. They can provide aid towards many different milestones, both physical and mental. What's more, baby gyms can be used from day one so you can really make the most out of them.
You can even use baby gyms as simple play mats when your child is too young to play with the toys yet. It's also great for tummy time exercises and short naps. So there's really no reason not to get one. Let your child have lots of fun and get them a new baby gym today!