The Best Toddler Water Shoes in 2022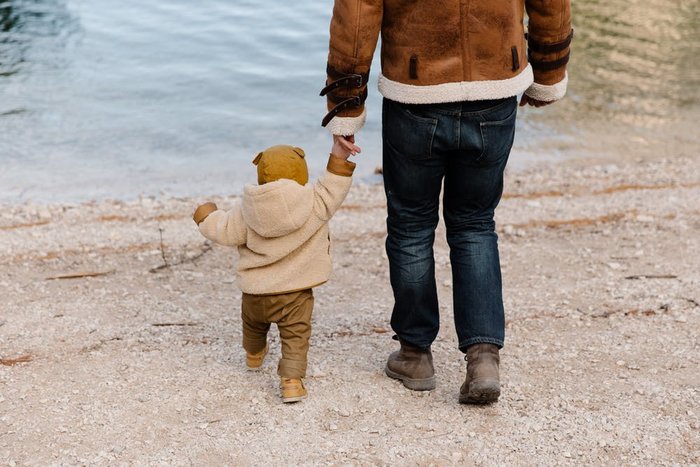 When going to the beach, some people like wearing water shoes. It's not just a fashion statement. Water shoes can actually protect you and your little one's feet from harsh environmental elements. Even beaches with fine sand may surprise you with broken shells or glasses. It's better to be prepared than hurt, so water shoes are certainly a necessity!
But there are different types of water shoes, depending on fabric used or general design. You'll have to determine which one will fit your baby's activities the most so that you can really maximize the use of their water shoes. Discover which one is perfect for your baby today by reading on below!
Our Top 10 Picks for Toddler Water Shoes
Toddler Water Shoes Buying Guide 2020
Why Your Child Needs Water Shoes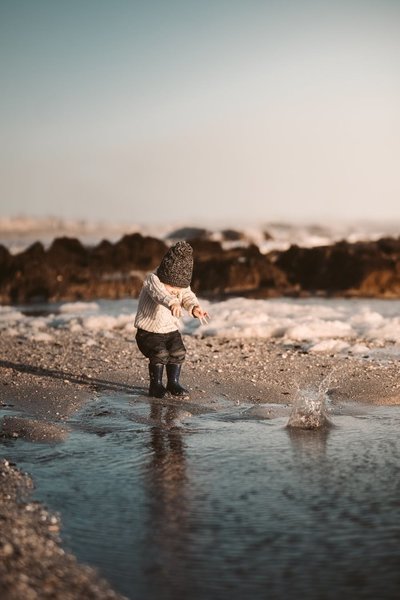 The main reason we wear footwear is to keep our feet safe and comfortable, and the same goes for water shoes. Playing on the beach isn't guaranteed to be comfy to your baby's feet because the terrain might be rough, sharp, or in some cases, even dangerous.
Water shoes provide protection to potential danger like:
Sharp or slippery rocks
Broken shells
Broken glass
Stinging sea creatures
Hot sand
Slippery decks or changing area floors
What's more, water shoes can keep your toddler comfortable and happy during their water activities. In fact, you can even use it as general summer shoes because of their slip-resistant sole and quick-dry fabric.
Types of Toddlers' Water Shoes
There are still many designs to choose from when buying water-friendly footwear. Pick the one which your kid will most likely wear the most often.
Aqua Socks. These shoes are skin-tight and made from neoprene which makes it slip-resistant, warm, and great for avoiding letting sand in. But it's not the most sturdy when it comes to protection from rough terrain.
Water Shoes. These shoes are made from plastic mesh and can dry quickly while being breathable. Their thick sole is great for protection and can help keep sand out.
Water Sandals. These shoes are made like water shoes but without the reinforced toes. They are more open than water shoes, and will not keep the sand out. They also offer less toe protection but are cooler to wear during hot summer days.
Choosing the Best Pair of Water Shoes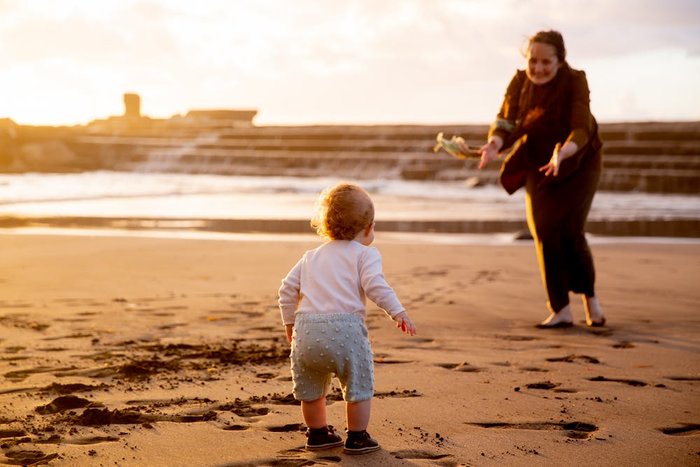 When picking out which water-friendly shoes to get your toddler, you have to consider a few things. First, determine what your primary use will be. If you're mostly going to a beach with fine sand, aqua socks are useful. But rivers and lakes with rocky banks might need more durable water shoes or sandals.
Material is another feature to keep in mind. While plastic is one of the most waterproof and quick-drying materials, it is not as breathable. Mesh is a good option to look into. Lastly, consider your toddler's independence. Does he like wearing his own clothes? It might be a good idea to invest in water shoes that are easier to put on.
The Best Toddler Water Shoes
Bigib Toddler Quick Dry Non-Slip Water Shoes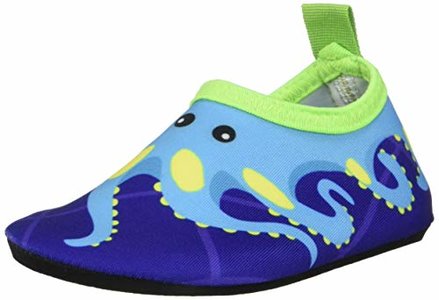 Our Rating: ★★★★
Review: If your baby needs a lightweight pair of water shoes, these aqua socks from Bigib will do the job nicely! It is made from high-quality fabric that is comfy and provides a very supportive fit. The pair also has a rubber sole which is slip-resistant so your toddler can confidently walk around slipper tiles.
What's more, these aqua socks come in many adorable designs like an octopus, a fish, a star fish, and more!
CIOR Toddler Breathable Mesh Water Shoes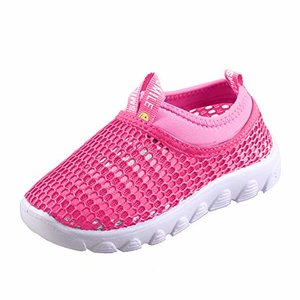 Our Rating: ★★★★
Review: If you're going to the beach and require a bit more protection, go for these water shoes ffrom CIOR. Made from lycra-blend and breathable mesh, this pair features a convenient lace-less design. This way, your baby can enjoy the independence of wearing their own shoes.
It also has a lightweight yet durable sole that helps protect your little one from hot sand or broken shells. Aside from that, this pair is also great for summer shoes as your child can wear it during walks or active play.
JIASUQI Kids Athletic Water Shoes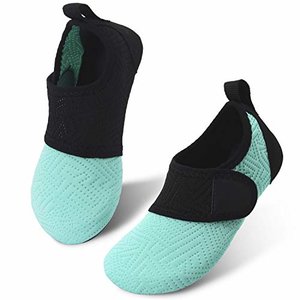 Our Rating: ★★★★
Review: If you prefer a simpler and more minimalist look, then this pair of aqua shoes from JIASUQI is the perfect fit for your child. It is made from 92% polyester and 8% spandex which allows it to remain snug around your kid's feet. It also has a rubber sole which provides a bit of protection from sharp objects.
It is also super convenient. It is designed to be slipped on or slipped off, so your little one can wear their shoes all on their own.
Nautica Kids Protective Water Shoes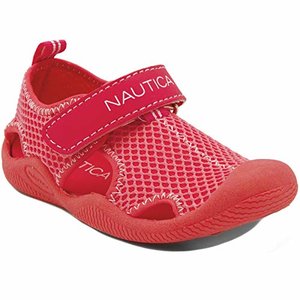 Our Rating: ★★★★
Review: If your child prefers to wear sandals, then this pair from Nautica is a great choice. It is lightweight and made from breathable mesh, so your child will definitely feel comfortable wearing it. But that's not all! It is closed-toe and has a sturdy rubber soles that keeps your kid's feet protected both on land and in water.
This water sandals even has a bump toe guard for added protection from collisions. You can choose from a few simple and versatile colors like red, black, blue, and grey.
Speedo Surfwalker Pro 2.0 Water Shoes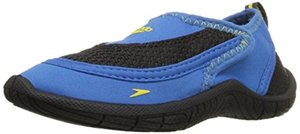 Our Rating: ★★★★
Review: Speedo is a well-known brand that caters to all things swimming-related, so you know you'll get your money's worth from here. This pair of water shoes features a 100% neoprene upper and durable rubber sole which makes it fit amazingly on your kid's feet.
It also breathable since the body also features an air mesh panel insert which allows for a quick-dry experience. Your child can also wear it on their own because of its easy and convenient adjusting strap.
Crocs Kids' Crocband Toddler Sandal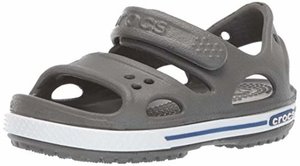 Our Rating: ★★★★★
Review: Made from synthetic material that the brand is known for, this pair of Crocs sandal is definitely waterproof and will easily dry when worn. But what makes is great for the beach is its different design from the Crocs you know.
It has hook-and-loop closures that keep in place even when your little one is actively playing. They can even wear it on their own. This pair of sandals also features Croslite foam which helps keep your kid comfortable throughout the day!
i play. by green sprouts Baby Toddler Water Shoes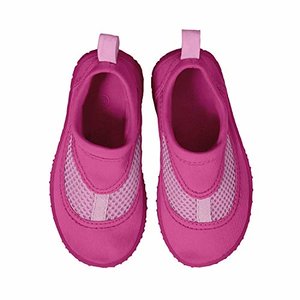 Our Rating: ★★★★
Review: Sometimes it's really easy to agree that the simpler, the better. This pair of water shoes from i play. by green sprouts comes in 6 basic colors, and has a no-frills look to it. Made from quick-dry material, your kid will stay comfy throughout the day.
Plus, you don't need to worry about slippery surfaces because this pair of shoes has no-slip soles that can grip slippery floors. Its material is also highly flexible which makes it easy to put on or off.
Adidas Adilette Shower Slides, Kids

Our Rating: ★★★★★
Review: There are times when your child needs to wear slippers or sandals but not actually need it worn underwater. For example is going to the pool or having a bath. This pair of shower slides from Adidas makes it easier for them to wear since it has a slip-on design.
It is lightweight, quick-dry, and made from EVA which is known to be sturdy. Though it may look uncomfortable, the footbed of these slippers are made with Cloudfoam Plus which allows for soft cushioning.
starbay Sunville Toddlers Athletic Aqua Socks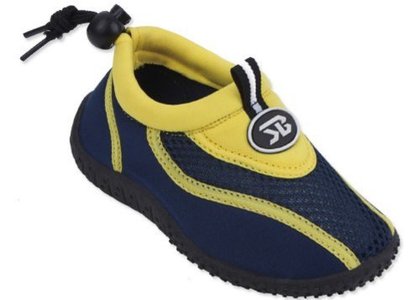 Our Rating: ★★★★
Review: Made from nylon and a TPR outsole, these water shoes are great for toddler wear during trips to the beach or to the pool. It is easy to put on and conveniently adjustable to keep the shoes snug and firm on your kid's feet. Just pull the cord at the back!
The snug fit of these water shoes makes it great for doing water sports. It also does not hold water so it won't be heavy and will dry out quickly.
Torotto Toddler Lightweight Non-Slip Aqua Socks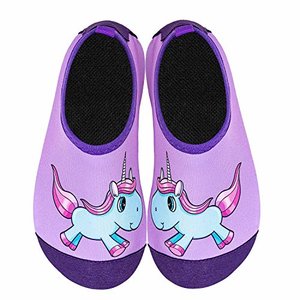 Our Rating: ★★★★
Review: If you're looking for fun designs like unicorns, bananas, or sharks, then these water shoes from Torotto has got you covered. You can choose from a ton of adorable patterns. Even the quality of these aqua socks are great.
It is made from soft yet sturdy material that is comfortable and lightweight. Its sole is made from high-quality rubber and is designed to prevent your kid from slipping during active play. You can even use these aqua socks for leisurely walks or indoor activities.
Frequently Asked Questions
What Are Water Shoes?
Water shoes are shoes made from breathable and quick-drying fabric like mesh and thick soles. The quick-dry fabric makes it more comfortable for you to wear shoes even when your feet are wet. It also decreases the likelihood of slipping.
Thicker soles are needed to provide your feet with the protection they need from rough terrain elements such as jagged rocks or hot sand.
What Are The Most Comfortable Water Shoes?
The comfort that water shoes can provide depend on where you use them the most. Lightweight and breathable water shoes are best for smoother but hotter terrains. This is because you are more concerned about temperature.
However, wearing thicker water shoes is more comfortable when hiking through mountains or swimming in rivers and lakes because they can lessen the pressure that comes from sharp rocks and uneven terrain.
Are Crocs Water Shoes?
Crocs, as a brand, offers many types of shoes that you can choose from. In fact, they have several variants which they sell as water shoes. However, not all Crocs shoes might the comfortable to wear submerged in water.
Sure, they are quick-drying and durable but not all Crocs shoes are breathable. Nor does all come with a strap. If you wear a pair of Crocs slip-ons underwater, there's a good chance they'll just float away. So it's still best to look into the Crocs shoes you're going to get.
Conclusion
If you want to keep your toddler safe from cuts and bumps while they're playing in or around water, then a pair of water shoes are necessary. Water shoes can protect your baby's feet from injuries gotten from broken shells, jagged rocks, and slippery floors.
Plus, water shoes can also keep your baby comfortable and away from hot sand. Breathable water shoes are also a great choice as a general pair of summer shoes for more active babies. Protect your child's feet today and let them wear a pair of water shoes!