Top Doctor Kit Toys for Your Kids in 2021
Tons of people are afraid to go to the doctor's office, and that includes kids as well. It doesn't really help that it's easy to connect 'going to the doctor' with feeling unwell or hurt. But a fear of doctor can make life harder for you and your kid, especially when you really need to rush to hospital.
It's a good thing that doctor's kits are available as toys for pretend play! You might think that pretend play is just for keeping your kid entertained, but it does more. You can encourage them to see doctors as people who help rather than people to be scared of.
Learn more about how doctor's kits can help bring your kids into their next doctor's appointment without the tears and wailing. You'll also discover some of the recommended kits from the list below!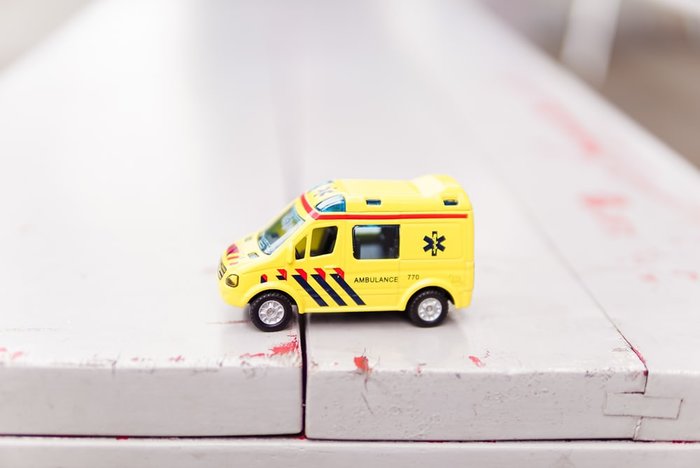 Our Top 7 Picks for Doctor Kit Toys
Doctor Kit Toys Buying Guide 2020
What's the Benefit of a Doctor's Kit Toy Set?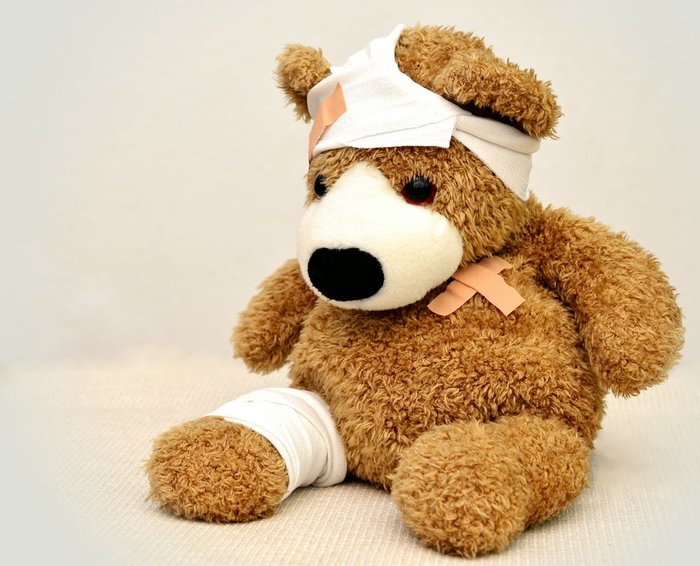 The most obvious benefit that a doctor's kit provides is its educational value. You can hone your kid's intellectual skills through teaching them the various items that doctor's use and what each of these items are for.
Aside from that, playing pretend doctor can also aid in teaching your kid's about basic biology and how the body works.
But another thing that a doctor's kit does is to dispel your kid's fear of doctors. By learning what a doctor does, you are casting their jobs in a good light. Instead of getting scared, your child might be more inclined to become a doctor themselves.
Make Sure It's Safe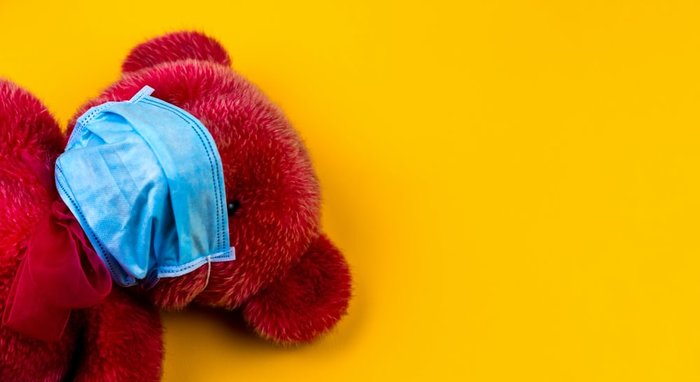 Like any other accessory you get for your kids, you have to make sure that the products you're getting are well-done in terms of design. Sure, most doctor kits are made from plastic but that doesn't mean you don't need to check.
First of all, make sure that the kit you're getting fits your kid's age range. Smaller parts might be a choking hazard for younger children. Likewise, make sure that there are no sharp edges that can accidentally cut your kid's skin.
What Should the Doctor's Kit Include?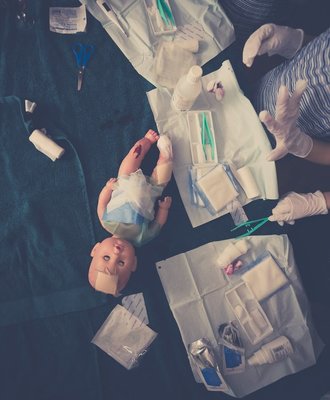 There are tons of doctor's kits available in the market today, and you'll probably find one that has over 100 pieces. But do you really need all that?
When it comes to doctor's kits, having a few of the essentials is enough. Some of the things a doctor's kit will need are a stethoscope, a thermometer, bandages, and a medic bag.
The Best Doctor Kit Toys
Gifts2U Toy Doctor Kit, 27 Pieces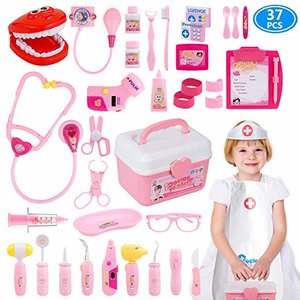 Our Rating: ★★★★
Review: If you're looking for a highly extensive collection, get this doctor's kit from Gfts2U. This pink-colored set is perfect for little girls who want to be a doctor or a dentist. It has various doctor's tools like a stethoscope, tweezers, scalpel, syringe, and more.
Your little girl can also choose to become a dentist with her own oral mirror, toothbrush, and teeth model. She an even dress up as a nurse with her nurse's hat and apron!
Zooawa Doctor Kits Pretend Play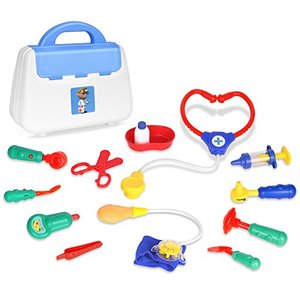 Our Rating: ★★★★
Review: If you prefer to go with only the basic tools, this doctor's kit from Zooawa will do the job effectively. This brightly colored set includes a stethoscope, a syringe, a thermometer, a blood pressure gauge, and more.
All these doctor's accessories can easily be stored in a sturdy plastic case that looks like a medical kit. Plus it's made from non-sharp ABS plastic and is phthalate-free!
ThinkMax Dentist Kit, 15 Pieces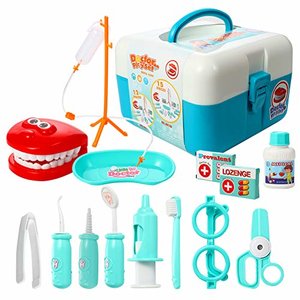 Our Rating: ★★★★
Review: If your budding medical practitioner has shown more interest in taking care of teeth, why not give them a dentist's set? This pretend set features different dentistry tools like a toothbrush, a drill, an oral mirror, and a tweezers.
Your child can even practice all these with the teeth model included! What's more, this dentist's set even has a transfusion accessory that not many doctor's set have. You can even choose from blue or pink!
Prextex Child's Doctor Dress Up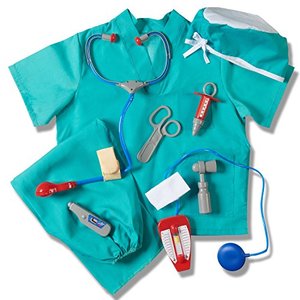 Our Rating: ★★★★
Review: Some kids prefer to dress up when playing pretend, and this set from Prextex is perfect if you're kid loves to dress up as well. Aside from the usual stethoscope, syringe, and thermometer accessories, this set has a complete surgeon's costume!
Your kid will be able to wear blue green scrubs and even a surgeon's cap. Sure, you might find that the accessories are a bit lesser than other kits, but the scrub suit will definitely make pretend doctors seem more legit!
Glonova Toddler Doctor Kit, 12 Pieces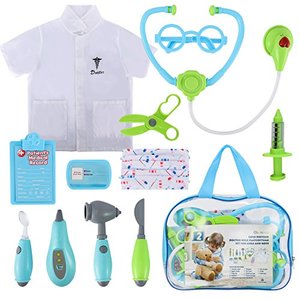 Our Rating: ★★★★
Review: If you want a complete set that your kid can bring with you everywhere, then go with this kit from Glonova. The entire doctor's set is colored in bright blue and green for a fun time. It has an essential set of stethoscope, syringe, thermometer, clip board, and more.
It even has a smart doctor's coat and a kid-sized surgical mask for your kid to wear. Really, there's nothing more your child could want with this kit on hand!
Fisher-Price Patient and Doctor Kit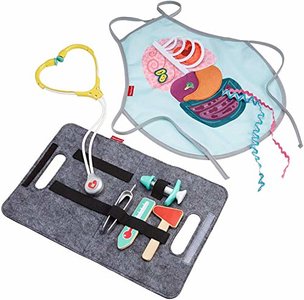 Our Rating: ★★★★★
Review: If you have more than one child and you want to develop your children's social skills, this Fisher-Price kit will definitely help you out. It has accessories that a doctor and a patient can both play with.
One of your kid's can play as a doctor and use a stethoscope, thermometer, syringe, and more. While one kid plays as a doctor, the other can be the patient with this special apron that features pull-out guts, detachable bacteria, and more.
Ray's Toys – Little Doctor Play Set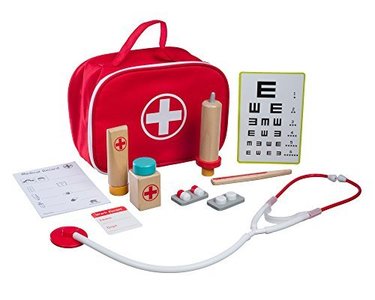 Our Rating: ★★★★
Review: If you're trying to stick to a minimalist aesthetic for your kid's room, don't fret. This doctor's kits from Ray's Toys might work. It features classic medical red and neutral greys and browns for the other accessories.
While the set might look simpler than other kits, it still has the tools your kid will need to play pretend doctor. It has a stethoscope, thermometer, syringe, pills, and bottles. All of these are made from natural, sustainable wood which makes them eco-friendly and long-lasting!
Frequently Asked Questions
How Can I Learn To Make a Play Doctor Kit?
Some parents will prefer to fully immerse their children in pretend play, and that means you need to have working tools. Albeit well designed and helpful, plastic doctor kit toys will not work like genuine ones.
So it'll be up to you, parents, to set up what your kid might need. What to put in a pretend doctor's kit will require only the basics. That includes a working stethoscope, a thermometer, cheap band aids, and a DIY medic bag. You can also put in some syringes but make sure they don't have real needles.
When Do Toddlers Learn How to Play With A Doctor Kit Right?
If your child is too young, there's a high chance they might not fully appreciate a doctor's kit. Pretend play is something happens at about the 2-year mark. This is when your child's curiosity makes him want to mimic the everyday actions that they've seen adults do.
You might notice this when they start pretending to talk into a phone or trying to put shoes on their own. As they grow older and are exposed to more, pretend play also evolves. So your kid will also pretend to cook meals, work in a restaurant, drive a car, take care of a sick teddy, and so on.
How Will a Doctor's Kit Grow Your Kid's Imagination?
A pretend play doctor's kit can help your kid feel like a real doctor. It helps them envision different situations where a doctor is needed which stimulates their imagination.
Not only that, playing pretend doctors are also great for their social development. Multiple children can also play a doctor-patient dynamic which helps build up your kid's empathy.
Conclusion
Playing pretend doctors might seem like a typical activity. But it does wonders to your kid's development. From academic skills learning about the different parts of the body, psychological developments overcoming fears (fear of doctors, in this case), to social and cooperative development, your child is exposed to a holistic childhood that can help shape him into a better person.
So it's a good idea to give them the tools they need to really immerse themselves in pretend play. Get an excellent doctor's kit toy set today!